Uruguay's outgoing president José Mujica - who was once nicknamed "the poorest president in the world" - said an Arab sheik offered him a cool $1M for his humble 1987 Volkwagen Beetle.
When asked by the press why someone would do that, Mujica said: "Human beings have a bit of fetishism; we need certain material symbols." He noted that he keeps a hammer and shovel that belonged to his father. "They are little things to the world, but are worth a lot to you."
Mujica is a popular former leftist guerrilla leader who lives in a humble flower farm with his wife. He has received suggestions to auction the car, which he is considering. He said if he got $1 million, he would donate the money to a program he supports that gives housing to the homeless.
Uruguay's constitution does not allow for consecutive terms. Mujica's would-be successor, Tabaré Vázquez from the leftist Broad Front Party is now facing a runoff election in a tight race against Luis Lacalle Pou from the right-wing National Party.
Mujica's government was behind social reforms in gay marriage, abortion and the legalization of marijuana.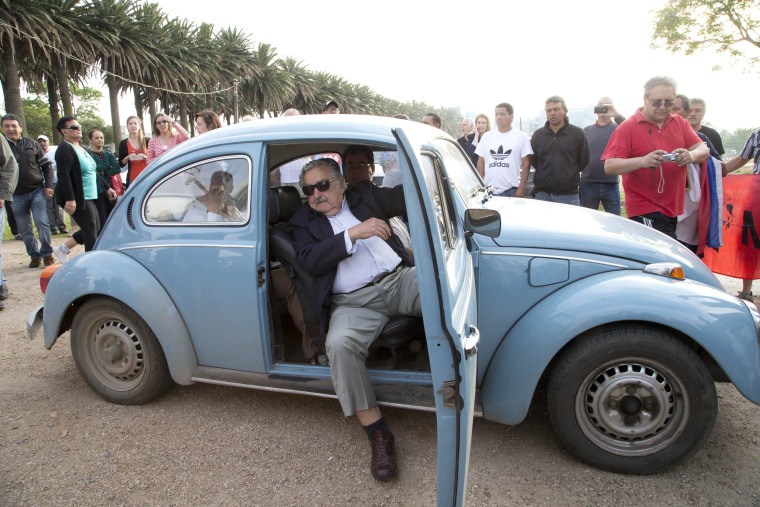 --The Associated Press contributed to this report.