MIAMI, FL -- Miami resident Lisa Vittore was astounded when she found out through social media earlier this week that an Argentinian activist who searches for people given away as babies by the 1970s dictatorship had found her own grandson and was reunited with him. Vittore, who grew up in Argentina, quickly called her mother in the city of Cordoba to find out if the news was true and researched the information on the internet.
"What really amazed me is that 20 year olds, 30 year olds, 40 year olds were posting things [on facebook], meaning it impacted everyone in the country," said Vittore, her eyes gleaming as she spoke. Vittore feels this shared event has brought together a country that has been politically and socially polarized in the past decade.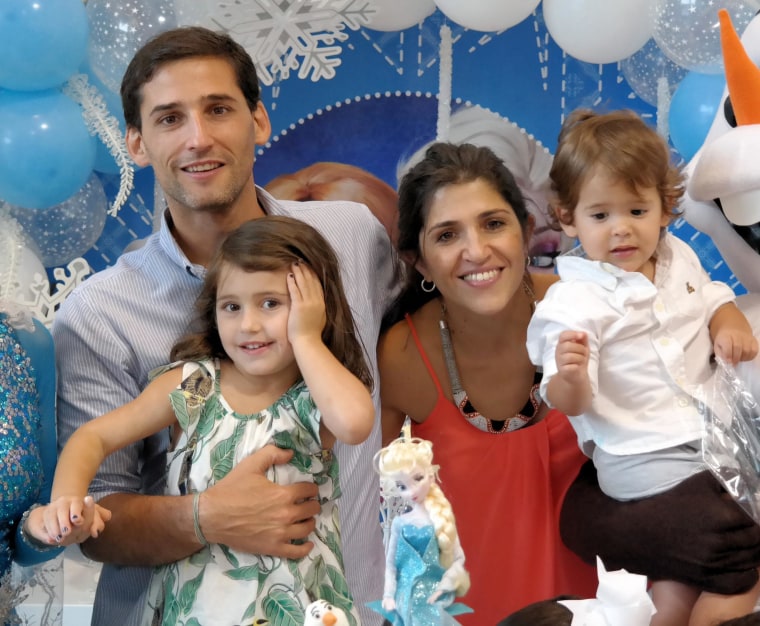 Estela de Carlotto, the 83 year-old grandmother and head of the human rights group Abuelas de Plaza de Mayo (Grandmothers of Plaza de Mayo) met privately with her grandson on Wednesday in an emotional reunion. "He went directly to her and they hugged," said de Carlotto's son to the Argentinian press. "Mi vieja por poco se desmaya," which loosely translated means "my mom almost fainted," said de Carlotto's daughter in an interview. Her grandson, 36 year-old Ignacio Hurban was finally found through DNA testing.
His mother, Laura Carlotto, a political activist, had been imprisoned in 1977 when she was 3 months pregnant during the right-wing dictatorship's "dirty war." She gave birth on June 26, 1978, while in detention and named the boy "Guido." Two months later she was killed; later her body, with a bullet wound in her stomach, was handed over to her mother Estela. The baby's father was also killed and "Guido" was given to a couple in the countryside.
Estela de Carlotto received the news that her grandson was found from a federal judge earlier this week after Hurban went in for genetic testing at a national data bank that identifies missing people. As author and writer Francisco Goldman explained in his New Yorker article "Children of the Dirty War," at the end of the military regime some U.S. and Argentinian doctors developed a test that could identify a a genetic link between a grandparent and a grandchild. The Abuelas de Plaza de Mayo convinced the government to start a national data bank to store the DNA results of this Grandparents' Index.
"This is one of the open wounds of Argentina's tragic past that is healing very slowly," said one U.S. Argentinian.
Five hundred children were taken from political prisoners during the 1976-1983 military regime. Hurban became the 114th child to be found and de Carlotto said she would continue working to find the nearly 400 others that are still missing.
Andrea Castro is an Argentinian investment banker and Miami resident who came to the U.S. a decade ago. Castro was born around the same time the children were being "disappeared." Growing up in Argentina, she would hear stories from her relatives that the parents of these missing children were not necessarily "angels" and were revolutionaries trying to fight for their cause in a non-peaceful way.
Yet despite different views of the military and the activists - other U.S. Argentinians left the country because they were fiercely opposed to the dictatorship - the broad view is that adults who were taken away as babies should know the truth about their families.
"Regardless of individual opinions that may exist in regard to the parents of the disappeared children, what happened in the past is not their fault and they have every right to know their true identity," Castro said, pointing out this historic moment was a victory for human rights.
"One of the few things of consensus in today's Argentina is that the fate of the "desaparecidos'" [disappeared] children who were robbed and given to other parents was a terrible fate and a terrible wrong that had to be righted," said Argentinian Claudio Remeseira, who lives in New York City and is Metro Editor for the daily newspaper El Diario.
"This is one of the open wounds of Argentina's tragic past that is healing very slowly,"said Remeseira. "This is a very important step toward coming to terms with this."