MEDELLÍN, Colombia — Experts from Venezuela are warning that an already-crippled health care system makes it likely the country will be hit hard by COVID-19, which will in turn affect the entire Latin American region.
According to a report from the World Health Organization on Tuesday, there were 33 confirmed cases in Venezuela — all imported, or coming from those infected overseas — which signaled a sharp increase from Monday's report of just two cases there.
Venezuela's number of cases is, as of Tuesday, small compared to Brazil, which has nearly 300, and Chile, with just over 200, according to Microsoft's COVID-19 tracker map. There have also been hundreds of cases reported in New York and Washington state.
The difference in Venezuela, however, is that it's extremely hard to get a real idea of what is going on, experts say.
Adriana Tami, a clinical epidemiologist at the Universidad de Carabobo in Venezuela and the University Medical Center Groningen in the Netherlands, was recently in Venezuela working as a clinician and scientist.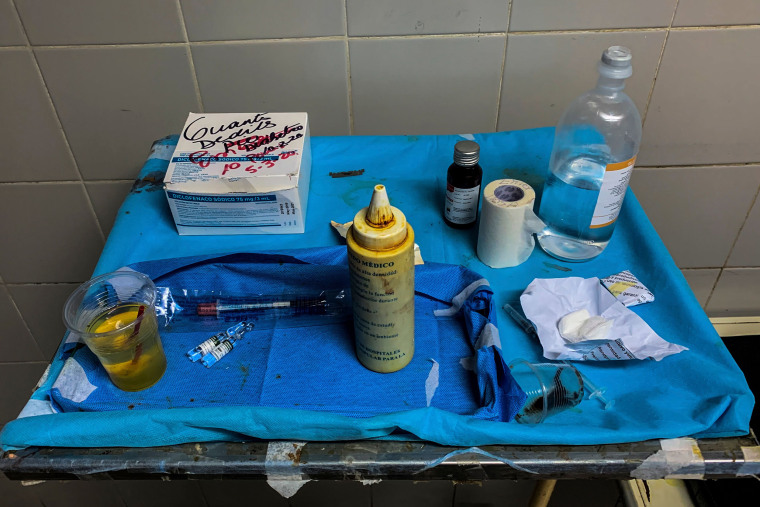 "Since we know that the testing capacity is centralized at the National Institute of Hygiene, the only institution able to test, there must be a huge underreporting," she said. "As with any other disease in Venezuela, there is no official communication, nor epidemiological bulletins published by the Ministry of Health since 2016."
According to Tami, Venezuelan authorities are perhaps even worse than North Korea or Iran in terms of providing information on the coronavirus causing COVID-19.
Full coverage of the coronavirus outbreak
"Since Friday 13 March, when the first case was announced, the government closed down all the TV channels, only leaving only the official TV channel, so we can only really guess what is going on, but it is for sure, much more than what reported," Tami said. "Some of my colleagues who have asked their superiors to be supplied with protective material have been threatened or sent away from the hospital."
Dr. José Félix Oletta, a former Minister of Health of Venezuela and current member of the Venezuelan Society of Public Health, explained the repercussions from a lack of timely information.
"Lack of transparency of the Maduro regime prevents verifying consistency of official data," he said, adding that most suspected cases will not be confirmed because the number of tests are limited, as are the resources to take and transport the viral samples.
Oletta told NBC that for now there is no overload of public hospital emergency rooms, but the capacity to attend to severe cases is very limited nationally, as are the number of intensive care beds and functioning mechanical ventilators.
Starting from zero
Oletta, Tami and other Venezulen epidemiologists say they are bracing themselves for a worse case scenario.
"I don't want to imagine what is coming in a country like Venezuela, where the health system is already in shambles, where hospitals lack water, and frequently electricity," Tami said. "An epidemic like COVID-19 will be devastating."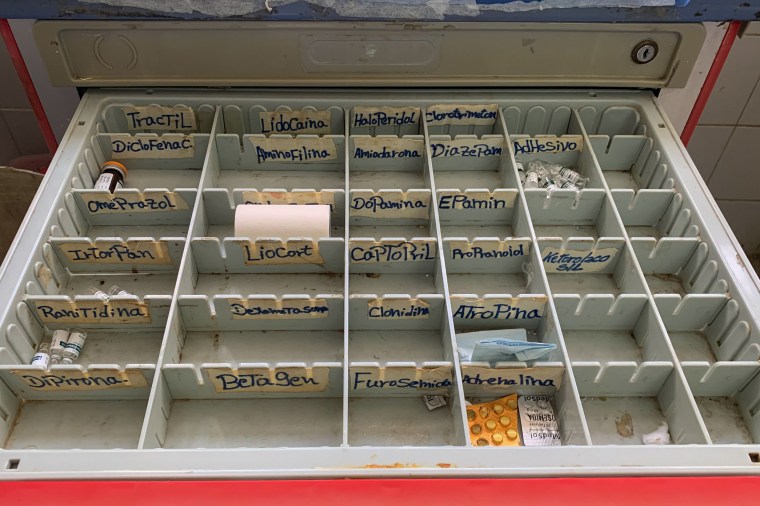 Medical professionals are desperately trying to prepare themselves, Tami said, sharing information and literature via Whatsapp groups. There is a lack of supplies, however, and this includes masks, goggles, gloves and other supplies to protect medical personnel, who are at a high risk of infection.
"And what then?" Tami asked, "Who will help patients?" The number of intensive care unit beds is completely insufficient to face COVID-19 for a country of over 30 million people, she pointed out.
On March 8, the Venezuelan NGO Médicos Unidos de Venezuela (United Doctors of Venezuela) put out the results of a survey they conducted to measure the health care sector's level of preparedness.
In the section on hospitals, almost half of respondents said their facilities were not capable of maintaining "aseptic conditions," that is, a level of cleanliness that doesn't transmit disease.
"Even the basic measures, such as washing hands, are almost impossible because of lack of water and soap," Tami said.
Venezuela's global impact
Maria Eugenia Grillet is an ecological epidemiologist, specializing in vector-borne diseases, and a professor at the Central University of Venezuela in Caracas. She said the Venezuelan government began taking drastic early measures that may be effective: border closings, a general quarantine of the population, school closings, a ban on public gatherings and a 30-day closing of public spaces.
"We hope this helps prevent a large epidemic spike at first and flattens the curve, even if it extends the duration of the epidemic," Grillet said. "But you are going to see a test of our public health systems."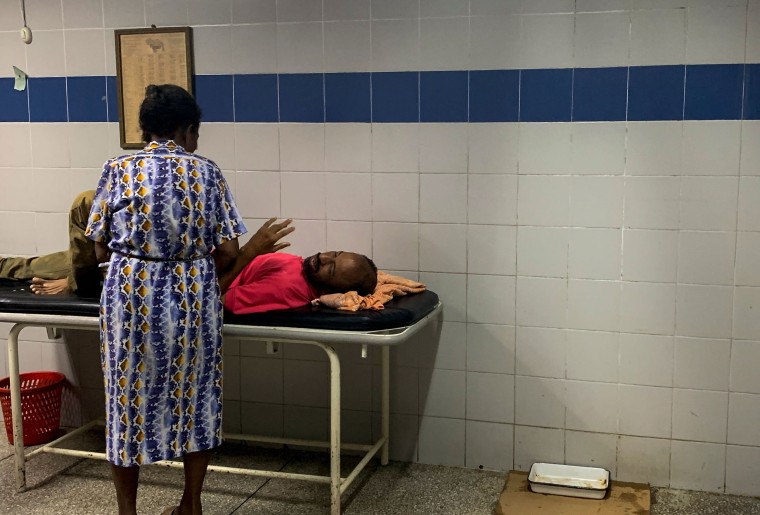 It is unknown if those measures will be enough to contain COVID-19, as Tami said Venezuela has been a hot spot of infectious diseases in the last five years, with epidemics of malaria, measles and diphtheria spilling over to neighboring countries.
Even though Colombia has already sealed its river, sea and land borders, Colombian national media outlets have reported that Venezuelans are already still illegally crossing the border using dangerous trochas (tracks).
"It is important to understand that South American countries are big countries with large borders that are very hard to control," said Mohammed A. Mostajo-Radji, extraordinary ambassador for science, technology and innovation at the Bolivian Ministry of Foreign Affairs. "Illegal border crossing is a quite common phenomenon."
Download the NBC News app for full coverage and alerts about the coronavirus outbreak
What happens in Venezuela, he said, will have an impact on the rest of the continent.
"We are currently coordinating with all the member states of Prosur, but Venezuela is not being part of these conversations," he said, referring to the organization of South American countries. "I fear that a collapsed health care system in Venezuela will have a major domino effect in the saturated systems of the other Latin American countries."
"It is human nature to find help wherever you can find it," Mostajo-Radji added. "While Venezuela keeps turning a deaf ear, we should all be getting ready for a humanitarian crisis."
In the short term, the U.S. isn't in a position to help Venezuela with COVID-19, according to Melissa Marx, a senior epidemiologist and an assistant professor at the Johns Hopkins Bloomberg School of Public Health.
The U.S. government has helped low- and middle-income countries during previous health outbreaks, Marx said. As part of the Global Health Security Agenda, the CDC partners with other countries to help build core public health capacities and contain outbreaks before they become global epidemics.
In the short term, that may not be possible.
"It's just coming too fast for us," Marx said. "But in the long term, we absolutely could."