CARACAS — Venezuelan President Nicolás Maduro said on Sunday he would ask Pope Francis to persuade opponents that children should not participate in violent protests that have rocked the country, as both sides of the conflict seek help from the Catholic Church.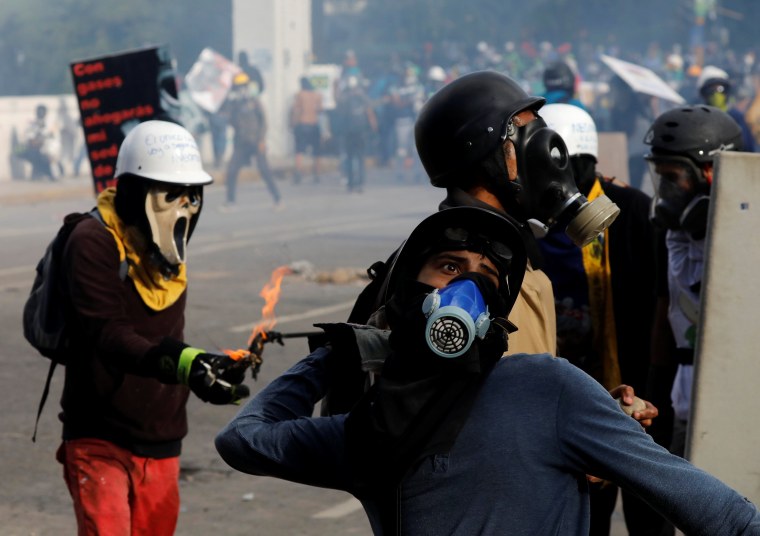 Young teenagers wearing face masks and throwing rocks are a common sight at anti-government protests that have roiled the capital, Caracas, since April. At least six of the 67 people killed in the protests were under 18.
Related: Venezuela Protests and Economic Crisis: What Is Going On?
Maduro said opposition parties were "training children for terrorist groups," using his preferred terminology for the protesters he says are intent on overthrowing the government of the oil-producing nation.
"I am going to ask Pope Francis to help us so the opposition end the violence, but more than anything to stop looking for children to involve in violent acts," he said on a weekly television broadcast.
Demanding that delayed elections be held and angry at shortages of food and medicine, thousands of mostly peaceful protesters have been on the streets since April. Smaller groups throwing rocks and petrol bombs have been met with tear gas grenades, water cannons and other riot-control methods.
Both sides have turned to the Vatican to mediate a solution, but church-mediated talks late last year quickly broke down in acrimony.
Relations with Venezuela's Catholic hierarchy and the government have become increasingly strained this year, with a spate of violent incidents at churches and other religious institutions.
Venezuela's bishops' conference delivered a letter on Thursday to the pope that accused the government of being a dictatorship.
The bishops also sided with the opposition view that Maduro's plan for a new legislative body charged with rewriting the constitution after elections on July 30 is a plot aimed at changing the rules of the game to consolidate power.
Maduro says the new constitution will resolve the political crisis.
Human rights groups have criticized the government's response to the protests, saying its "excessive use of force" and militarization have escalated the violence, while government officials say the world is turning a blind eye to opposition brutality including shootings of security officials and some burnings of people.
Related: 'Mother of All Marches' Turns Violent in Venezuela
Opposition leader Leopoldo Lopez, who has been held in a military prison for three years, called on Venezuelan soldiers on Sunday to rebel to enforce the constitution and oppose government orders to act against protesters.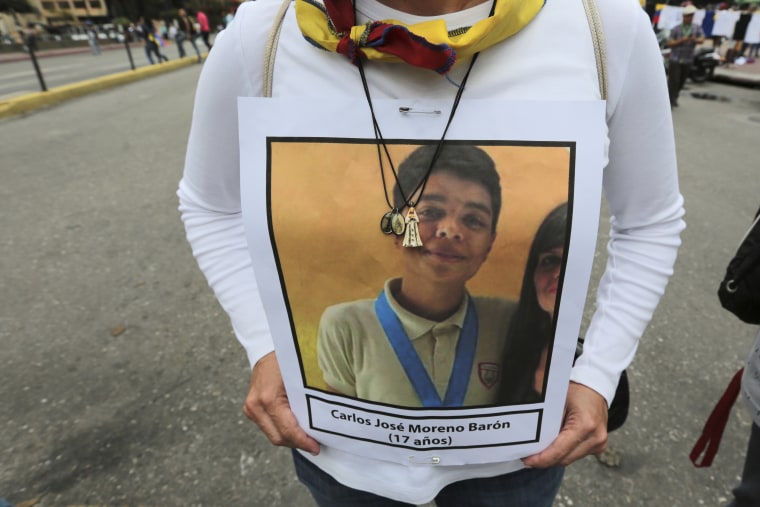 "You have the right and duty to rebel," he said in a video posted on Twitter apparently recorded in his prison cell.
Another opposition leader, Henrique Capriles, said recently that 150 armored vehicles bought from Chinese defense conglomerate China North Industries Group Corp, or Norinco, had arrived at Venezuela's Puerto Cabello and were expected to be quickly transported to Caracas for what he called "repression."
A document seen by Reuters on Sunday showed that Norinco recently shipped 165 vehicles to Venezuela. It did not say what type of vehicles.
Reuters could not verify the authenticity of the document.
Norinco was not immediately available for comment outside Chinese office hours. The Venezuelan government did not immediately respond to a request for comment.