In a polarized country like Venezuela, a modern-day "Romeo and Juliet" couple found a way to put aside their political roots and their family's opposing ideals to get married, though recent political events have put their perhaps unlikely union in the spotlight.
Isabel Gonzalez, raised by a leader of Venezuela's opposition, made a name for herself on an anti-government TV show. Andres Izarra is the tourism minister and defender of President Nicolas Maduro's administration. They have two kids together. They met on Gonzalez's TV show and kept their romance secret for six months until she announced their engagement on-air.
Trouble quickly ensued as the people closest to her and strangers made it clear they were unhappy with the relationship.
But it's the recent arrest of Gonzalez's stepfather and one of Maduro's harshest critics, Mayor Antonio Ledezma, which has brought attention back to the couple.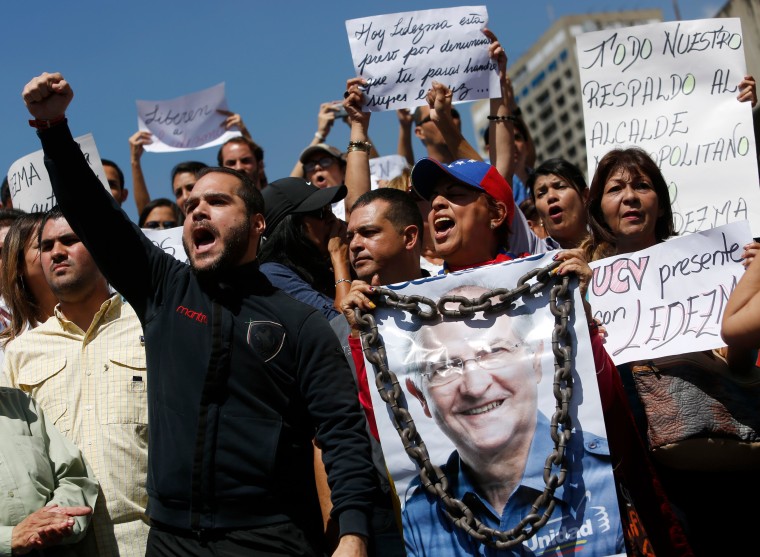 Even though they have been quiet since the incident, Mitzy Capriles de Ledezma, the mayor's wife and Gonzalez's mother, publicly announced to Venezuelan journalist Andreina Flores that her son-in-law had resigned from his government position.
Izarra has yet to make a public announcement but tweeted out that he is still working for the revolution.
-The Associated Press