Venezuela, a tiny exporter of about 3,000 karats of diamonds, expects to rejoin the global watchdog established to stop trade in conflict diamonds as it seeks to resume diamond exports, its central bank director said on Tuesday.
"We are certain we will rejoin this year," Jose Khan told Reuters on the sidelines of an international meeting of the group, known as the Kimberley Process.
Unable to verify the legitimacy of its diamonds, Venezuela stopped issuing export certificates in 2005 and unilaterally removed itself as an active participant in the Kimberley Process in 2008. After its withdrawal, it was not officially allowed to export diamonds, although some smuggling continued in subsequent years, traders told Reuters.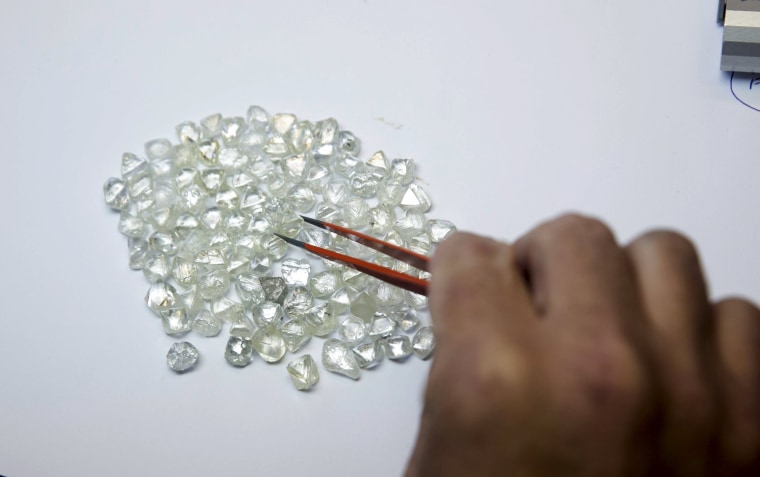 "We left in 2008 as we were trying to organize all our mining policy, and now we are prepared to join as we changed our law," Khan said.
The Kimberley Process seeks to end trade in conflict diamonds, also known as blood diamonds, which it says are used by rebel groups to finance wars against legitimate governments.
RELATED: Vatican Envoy to Venezuela Canceled Amid Tensions
Ahmed Bin Sulayem, Kimberley's chair for 2016, has traveled to Venezuela since he took office in order to expedite the process of readmitting the country.
Kimberley says its members must demonstrate they have legislation and institutions to prevent trade in conflict diamonds, as well as export, import and internal controls plus a commitment to transparency and the exchange of data.
"Venezuela will be readmitted as a full member within my term as chairman," Bin Sulayem, also executive chairman of the Dubai Multi Commodities Centre, told the meeting.
A resumption of legal diamond exports could in the long term give an important boost to Venezuela's economy, which is grappling with runaway inflation and chronic product shortages in the wake of the plunge of oil prices.
"We are looking forward to having a semi-industrial and an industrial sector soon and we have spoken with a lot of representatives from various producing countries, and look forward to joint ventures," Khan said of Venezuela's plans for its diamond sector.