MIAMI ­— Six Citgo executives — five of them U.S. citizens — who have been jailed in Venezuela on corruption charges since November 2017 were released Monday and placed under house arrest. A family member tells NBC News the release was "an emotional moment."
"It happened quickly and unexpectedly," said Carlos Añez, whose stepfather, Jorge Toledo, was one of the imprisoned executives. He said the family found out about 5 p.m. Monday.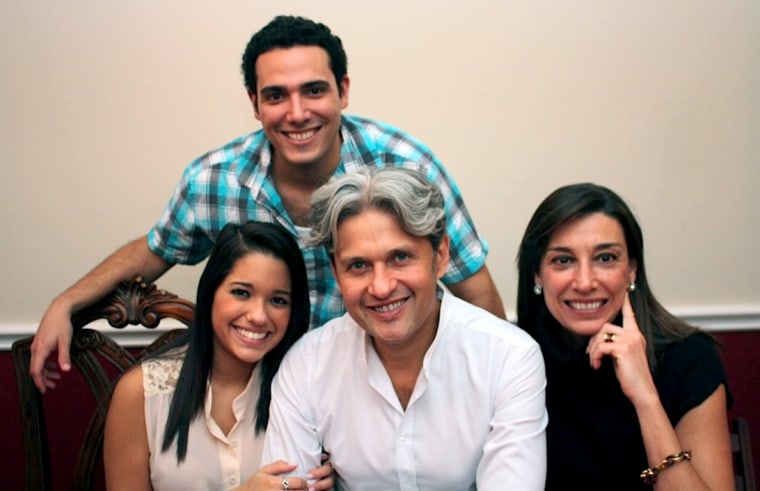 "Overall, this is a huge benefit to their physical health and their mental state," Añez said. "They can now begin the healing process from the difficult situation they had been living for the past two years."
Citgo, based in Houston, is the U.S. subsidiary of the Venezuelan state-owned oil giant Petróleos de Venezuela, or PDVSA.
The families of Toledo, Tomeu Vadell, Jose Luis Zambrano, Alirio Zambrano, Gustavo Cárdenas and José Pereira, with deep roots in Texas and Louisiana, have vigorously disputed the corruption charges.
The six men were arrested just before Thanksgiving in 2017. They had been called for a last-minute meeting in Venezuela. Once in the conference room at the PDVSA headquarters in Caracas, armed, masked security agents arrested the men.
The families were perplexed when they learned about the arrest after Venezuela's chief prosecutor announced it during a press conference.
Since their arrest, the men had been held in the basement of Venezuela's military counterintelligence agency under conditions that relatives have described as human rights violations. At one point, 60 people shared a space meant for 22, lights were kept on 24 hours a day and they were allowed outdoors for 20 minutes every six to eight weeks.
Citgo is Venezuela's largest foreign asset and the eighth-largest refiner in the United States.
Vice President Mike Pence had called for the release of the men after meeting with relatives of the imprisoned men, citing concerns about their health.
Follow NBC Latino on Facebook, Twitter and Instagram.