MIAMI — President Donald Trump denied Tuesday any U.S. government involvement in what Venezuela called a failed armed incursion into their country that led to the arrest of two Americans.
"We'll find out. We just heard about it," Trump said to reporters outside the White House. "But it has nothing to do with our government."
Venezuelan President Nicolás Maduro said, during a televised address Monday, that authorities arrested 13 "terrorists" after a failed beach raid. He accused the Trump administration of helping coordinate the plot with the aim to capture the socialist leader.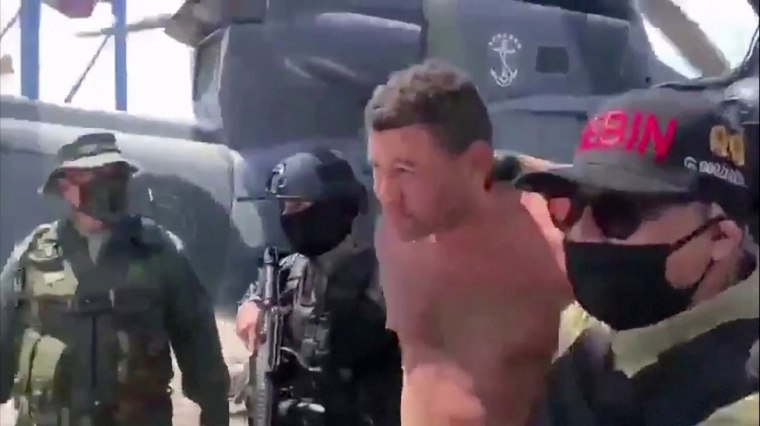 During the broadcast, Maduro held up what he said were two Americans' U.S. passports, driver's licenses, and ID cards for Silvercorp, a Florida-based security services company. He showed images of the fishing boats the alleged attackers rode in as well as equipment like walkie-talkies.
He blamed the attacks on the Trump administration and neighboring Colombia, which also denied involvement.
In a statement to NBC News, a State Department spokesperson said they are making efforts to learn more about the U.S. citizens and accused Maduro of a "major disinformation campaign" that makes it difficult to "separate facts from propaganda."
"We will also be looking closely into the role of the Maduro regime in this melodrama and especially of the very large Cuban intelligence apparatus in Venezuela," the spokesperson wrote, adding that Maduro is using the event to justify an increased level of repression.
The CEO of Silvercorp, Jordan Goudreau, an ex-Green Beret, told the Associated Press that he was working with the two Americans in a mission intended to detain Maduro and "liberate" Venezuela. He claimed responsibility for the operation.
Goudreau said the two men served with him in Iraq and Afghanistan in the U.S. military and were part of his "Operation Gideon."
The two U.S. citizens arrested Monday were identified by Venezuelan officials as Luke Denman and Airan Berry.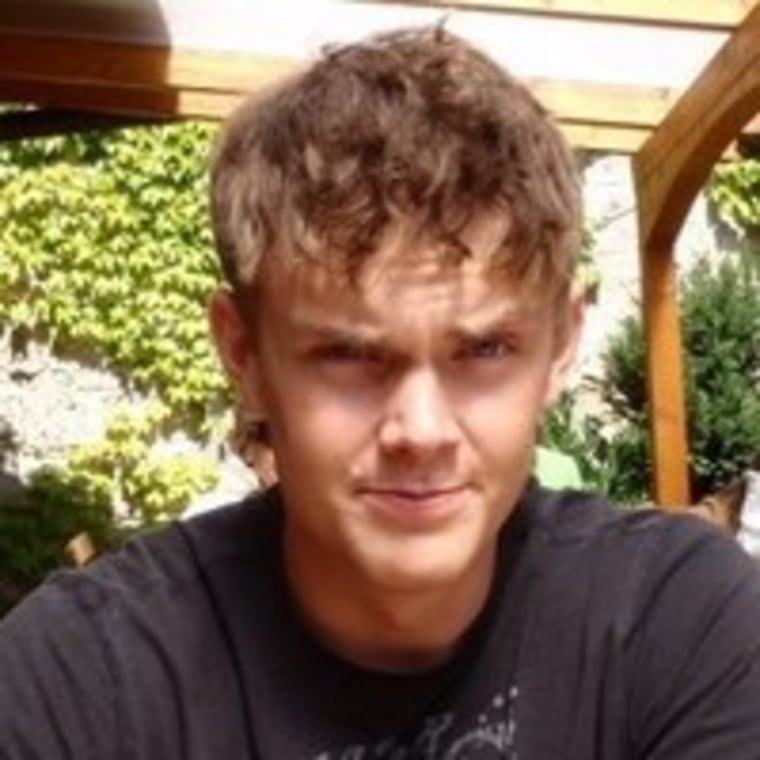 Denman, 34, is a former Green Beret who was recently working as a commercial diver in Louisiana, according to his family.
"An incredibly scary situation"
In an interview with NBC News, Denman's mother said she last heard from him a few weeks ago when he called to check in with her as the coronavirus was spreading across the country.
"I don't know where he was calling me from," Kay Denman said. "He's been a Green Beret, and I learned a long time ago that he will tell me what I can know."
"I have been learning everything I know from you guys," she added, referring to members of the media.
Denman's younger brother, Julian, said the family was reeling from the news. "This is completely out of left field," he said. "It's just an incredibly scary situation, and I have no clue what's going to happen to him. Is he already a dead man? Is he not going to be let go at all?"
Denman served in the Army as a U.S. Special Forces communications sergeant from 2006 to 2011, according to an Army spokesperson.
Berry, 41, served as a U.S. Special Forces engineer sergeant from 1996 to 2013, the spokesperson said. Attempts to reach his family were not successful.
Goudreau served as a medical sergeant and indirect fire infantryman in the U.S. Special forces from 2001 to 2016, the Army spokesperson said.
In his interview with the AP, Goudreau said he reached an agreement with Venezuelan leader, Juan Guaidó, to oust Maduro but the U.S.-backed leader has denied the claim. Goudreau said Guaidó never fulfilled the agreement but he decided to go through with the operation with 60 fighters.
Guaido said Maduro is seeking to distract from other problems in recent days including a deadly prison riot and a violent gang battle in Caracas.
The Trump administration has imposed tough economic sanctions against Venezuela in an effort to pressure Maduro out of office. Maduro's reelection in 2018 was widely criticized as rigged. The country has been under economic and political crisis under Maduro's rule. The Venezuelan leader says the U.S. wants to control Venezuela's massive oil reserves.
Maduro's Attorney General, Tarek William Saab, said they have arrested a total of 114 people in connection to the failed invasion and are searching for 92 others.
Follow NBC Latino on Facebook, Twitter and Instagram.