NEW YORK CITY, N.Y. — It's Saturday, June 25, 2016.
Just two weeks earlier, 49 people were killed in a shooting at the Pulse Nightclub, a gay bar in Orlando, Florida. It became the worst mass shooting in the history of the United States.
As a gay Latino man who had been slowly coming out for the past year, I felt shaken by it. In those first few hours, I was crying my eyes out, processing everything that I was seeing on television. I could have been one of those killed, based on my identity and ethnicity.
Later that day, I went to 30 Rock to help cover the story for NBC News. I knew that I had a job to do. My friends were texting me all day to ask me how I was feeling and telling me that they loved me. I did the same to many of my friends who were shaken all morning, all day, and in the days after.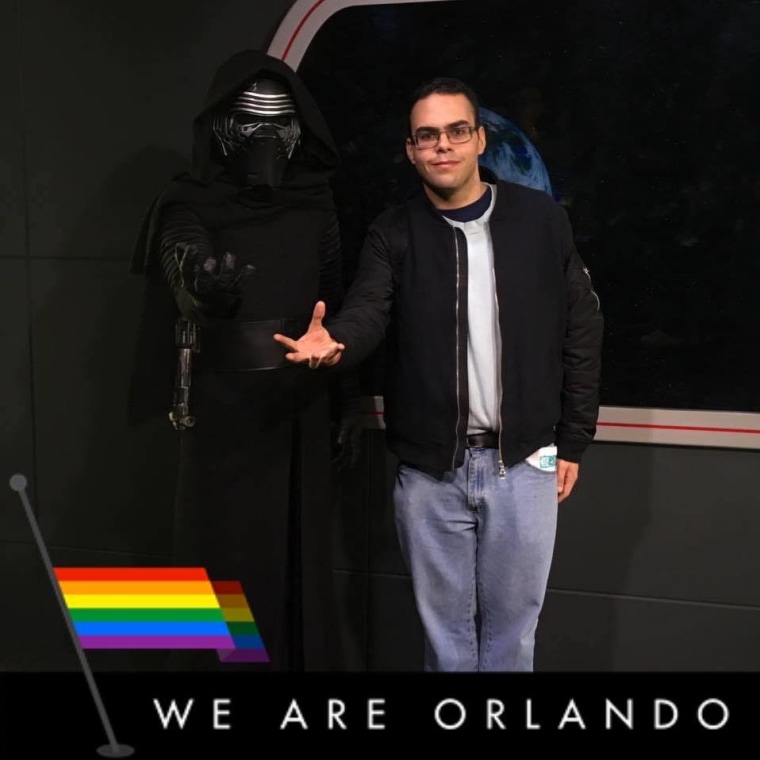 A few days after the shooting, I had changed my Facebook profile picture to show my support for the Orlando victims and survivors. It was made by GLAAD and it featured the rainbow flag that symbolizes the LGBTQ+ community with the phrase "We Are Orlando."
On the Saturday before I participated in the New York Pride March the next day, my mom and I had a regular conversation. I had come out to both my parents almost a year ago at the time. During our conversation she told me that my father didn't like that I posted a rainbow flag on my Facebook profile.
It sent chills down my spine. But I didn't find his reaction surprising.
From a very small age, I knew something was different about me and that I wasn't attracted to girls like a lot of people were around me. Growing up in Puerto Rico, where many are religiously and socially conservative, was not easy.
RELATED: Latino Community Hit Hard in Orlando Shootings, Most Victims Were Hispanic
A lot of it is generational. Take a Pew Research Forum poll from 2014 before the Supreme Court's decision legalizing gay marriage. Fifty five percent of those polled opposed same-sex marriage in Puerto Rico. But among young people ages of 18-34, almost half — 48 percent — supported gay marriage. And those numbers have been changing.
But what I remember is growing up in a culture where being gay was not only considered a sin, but also a source of ridicule.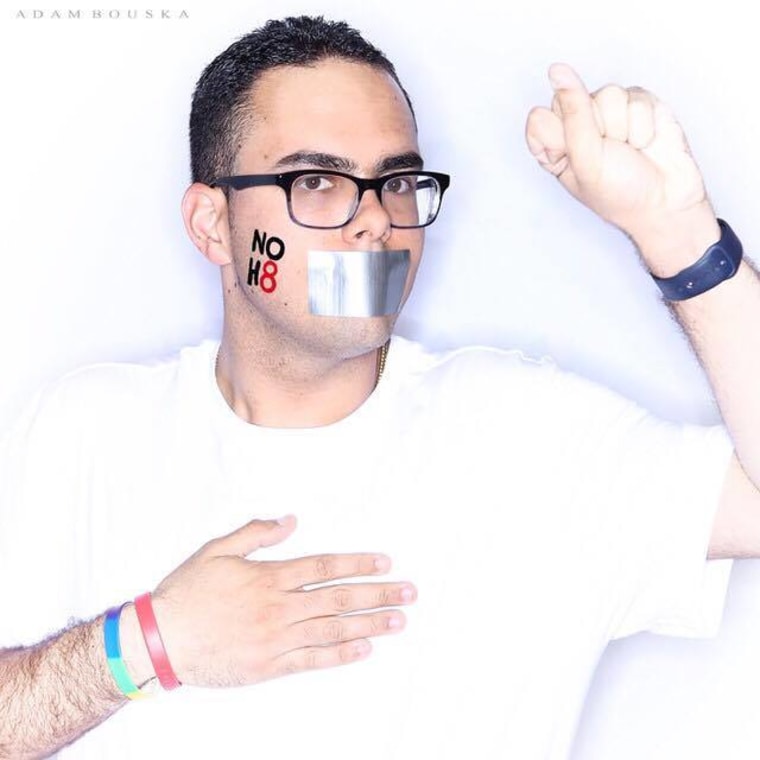 "Pato" was a common word. Though it literally means "duck" in Spanish, it's long been used as an offensive term to refer to someone who's gay. Growing up hearing the sting of that word increased my fears that I had to shield my sexuality.
The local media during my childhood and teenage years didn't fare any better. The LGBTQ+ characters that I saw on television were mostly effeminate and the other characters that would surround them would make fun of them.
I wasn't until I saw shows like "Glee" and found people making coming out videos on YouTube and on social media that I found people that I could relate to and talk to. But I was still afraid for some time because I feared that I would be exposed.
The last thing that you want is for your loved ones to reject you because of your sexuality. But I'm not the only LGBTQ+ Latino youth that goes through this.
To put this more into context, a report made by the Human Rights Campaign finds that 37 percent of LGBTQ+ Latino youth live with families that were not accepting.
The massacre at Pulse not only exposed the vulnerabilities of the entire LGBTQ+ community, but specifically our Latino community.
RELATED: Latino LGBTQ Leaders: 'We Are Orlando'
After the massacre, there was a story of a father who did not claim his son's body after he died at Pulse; he was too ashamed because his child was gay. Finally some family members claimed his body.
The massacre had already hit home for me, but after reading this story, I felt my world was shattering even more.
This could have happened to me. I was picturing myself in a club, thinking if something had happened to me my family would have found out what happened on cable news. The emotional pain would have been much greater knowing how I grew up hiding my true self because I was afraid of not being accepted by my loved ones.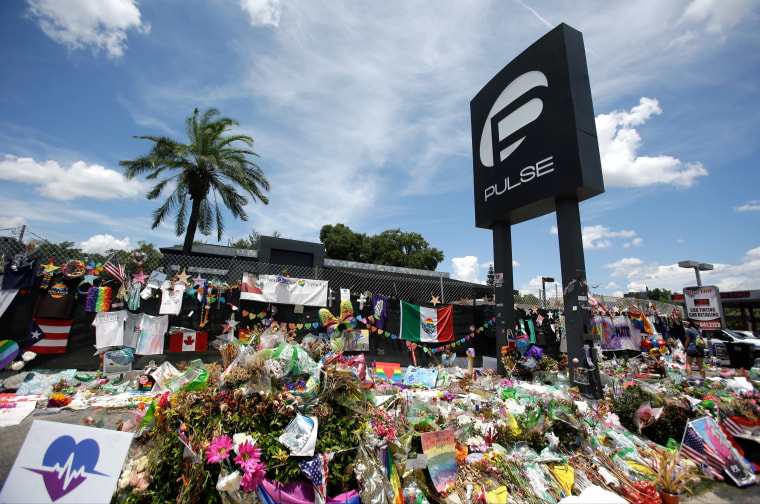 I came out of the closet to my parents in late July of 2015 by phone and just as I expected, my parents were shocked. I was just employed in New York with NBC News and I couldn't just hide who I really was any longer. The effect of my coming out still has a huge impact on me as I continue to meet new people within the community thanks in part to the internet.
In fact, some people within my circle of family and friends will know for the first time that I'm gay after reading this. I am aware of the huge impact this will have and the shock people will have. But I've come to the realization that I cannot be afraid, that everything happens for a reason, and not everything is a coincidence in life.
The day after I received the call from my mother, I went to the Pride March in New York. It was one of the most exhilarating experiences I've ever had in my life. I've never felt quite like I did when we started marching down from midtown Manhattan to Christopher Street.
Someone with the group I was marching with gave me a rainbow flag, which I proudly waved through the streets. Marching on 5th Avenue two weeks after the Orlando tragedy gave me an emotional boost to this day. I've kept that flag and it's still with me.
RELATED: LGBT Pride Mixes with Deep Sorrow Over Orlando at Puerto Rican Day Parade
Yet the worst part of that whole day was not sharing my experience on social media. I was too afraid that people would start to judge me for my sexuality and spread unnecessary gossip. The fact that I was already being called out for sharing my grief on Facebook also prevented me from sharing anything of that memorable event.
Starting today, I will not be afraid.
This the 28th year for National Coming Out Day in which people within the community share their stories as they live their authentic lives. I wish that there wasn't a National Coming Out Day. But there is still a lot of discrimination and homophobia around the world. I've already seen it firsthand. That's why we need it.
We're coming out every day to ourselves and to others, no matter our ethnicity or where we come from. I've already seen the love and appreciation that so many have given to others and to myself. And I will not be afraid of waving a rainbow flag as a gay, Latino man anymore. I will always be me.