HAVANA, CUBA -- Cuba is booming. The evidence is all over the streets of Havana. There's construction, new restaurants and shops, and there's traffic. Lots of it.
On a recent visit to Cuba, at every stoplight I saw dozens of vintage pre-1960 American cars lined up alongside Russian, Korean, Chinese and Japanese compacts. But those old American cars tourists love so much, are not just clogging the streets, they're polluting the city with noxious fumes. Havana is choking in diesel exhaust.
Taxi driver Ariel García drives a pristine '57 Chevy. The car sports wide rims and tires that he said he paid well over a thousand dollars for. The interior has been redone in white vinyl. But the engine comes from a truck.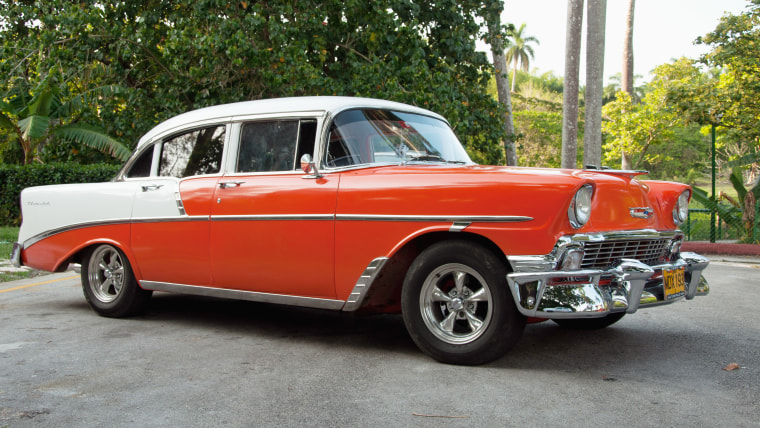 "If we didn't have the diesel engines," García said, "it would be impossible to afford the gasoline or pay for parts to keep the cars going."
Because of the 50-plus years U.S. embargo, replacement parts for these vintage cars have not been available for decades. For years Cubans have been repairing the engines using parts pulled from Ladas and other vehicles from the Soviet Bloc in order to keep their cars on the road. Back in the '80s and '90s it wasn't uncommon to ride a once luxurious '50s Cadillac with Lada pistons, no electronics and home-made window cranks.
RELATED: Mastercard Will Be Available in Havana ATMs
After the collapse of the Soviet Union in 1989, the Cuban economy tanked. This decades-long economic depression known as the 'Special Period' brought the country to a standstill. The bodegas were empty. Gasoline was rationed and expensive. There were virtually no cars on the street. Havana resembled a ghost town.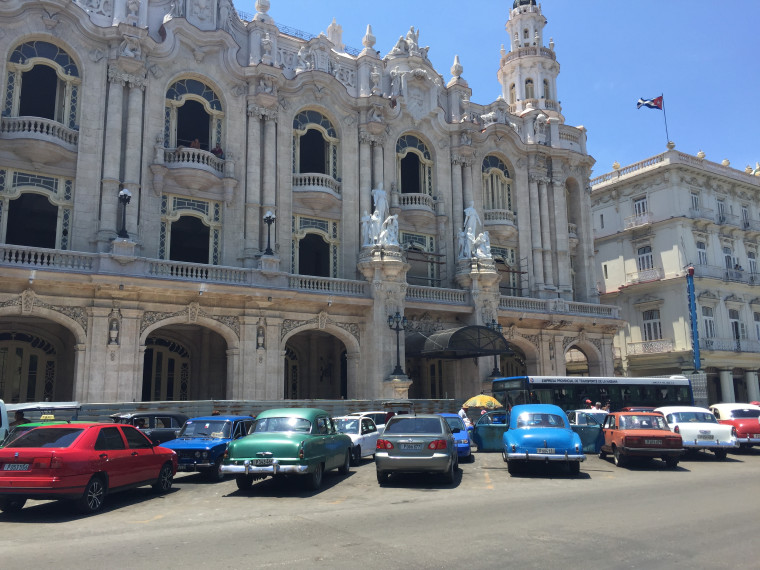 In the mid '90s, the Cuban government began passing a series of reforms that helped jump start the economy. They legalized the dollar, allowed small private businesses to open and expanded tourism. Soon a Peugeot dealership opened, and Japanese, Korean and Chinese cars were available for sale to diplomats and others who had government 'permission' and, of course, cash. Today a new car that costs $25,000 in the U.S. can cost well over $150K in Cuba.
Thanks to these and other reforms, Cuba slowly managed to climb out of the 'Special Period', although Cuban's today will tell you the dark economic times are far from over.
Three years ago, the Cuban government implemented a series of major reforms regarding home and car ownership, finally making it possible for people to buy and sell their homes or cars without waiting for government authorization.
García explained that around that same time, the government started buying used diesel engines from Japan, Korea and China, and made them available to Cubans who could afford them. The old American cars — Fords, Buicks, Chevys and Chryslers from before the Cuban Revolution — are back on the streets in full force. Only now their big, gas-guzzling, six- and eight-cylinder engines have been replaced with used diesel engines pulled from other cars and trucks.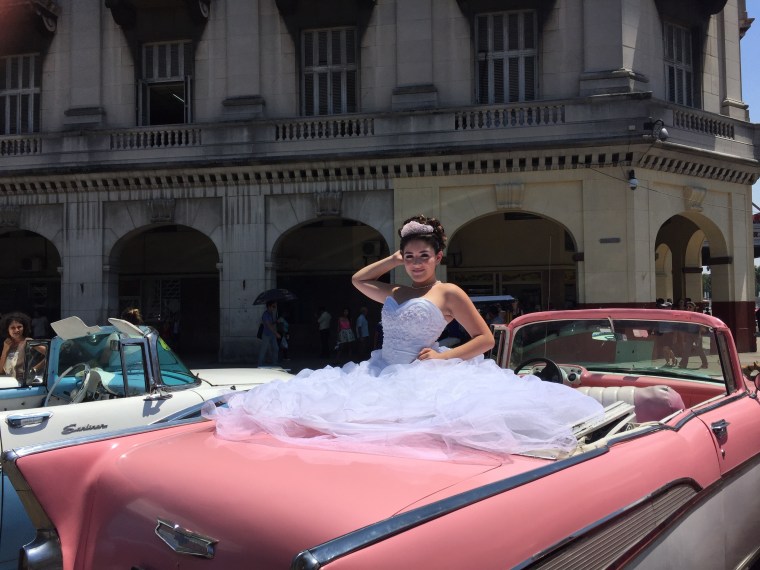 "My engine comes from a Toyota truck," García said. "I paid eight thousand dollars for it. It broke down immediately, but there is no warranty. I had to pay for the repairs myself."
Unfortunately, the combination of low-grade diesel and older engines with no emissions control is causing a major environmental problem for the city. You can see the black clouds of diesel exhaust discharging behind every old car. With the economy picking up, there are more and more cars on the road. The stink of burnt diesel is everywhere. And since most homes and restaurants don't have air conditioning, there is no way to escape the fumes.
There is no doubt these ubiquitous American classics have become one of Havana's main tourist attractions. You cannot read an article about Cuba without the customary photo of a vintage car cruising the Malecón, Havana's seaside boulevard. These classics from Detroit's golden age are now as iconic to Cuba as the image of Che Guevara painted on the wall of a bodega.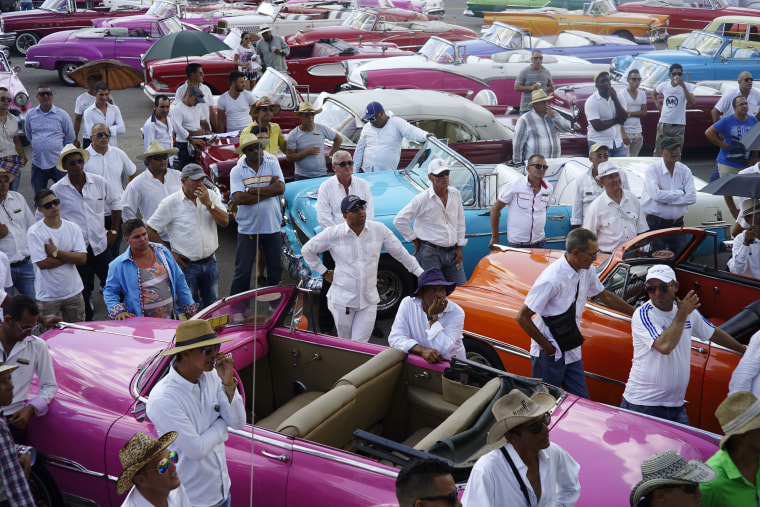 At the south end of the Parque Central in Havana Vieja, a line of candy colored convertibles were parked on Obrapía Street waiting for tourists to hire them for a tour of the city at 30cuc per hour (about US$35).
Most of these cars have diesel engines, as do most of the cars that are rumbling and rattling along the streets of the city.
No doubt one of Havana's most popular tourist attractions is also becoming its environmental enemy.
Phillippe Diederich is an award-winning writer and photographer. He is the author of the novel "Sofrito," which is about a Cuban-American who travels to Havana in search of a legendary recipe.