It has taken this Ivy League-educated journalist a while to admit that I am one of the many students in the country who started out as an "English as a Second Language," or ESL student.
I was born in the United States, but my Cuban exile parents were fixated on teaching me about their culture and language. In their quest to ensure that I'd master the Spanish language, English became an afterthought. That grew into a significant issue when school began and I almost had to repeat a grade.
"Please pick up your books," the kindergarten teacher said on the first day at St. Augustine School in Union City, N.J. More than a dozen students walked from their desks to the shelves to grab them.I stood in the middle of the room and stared blankly.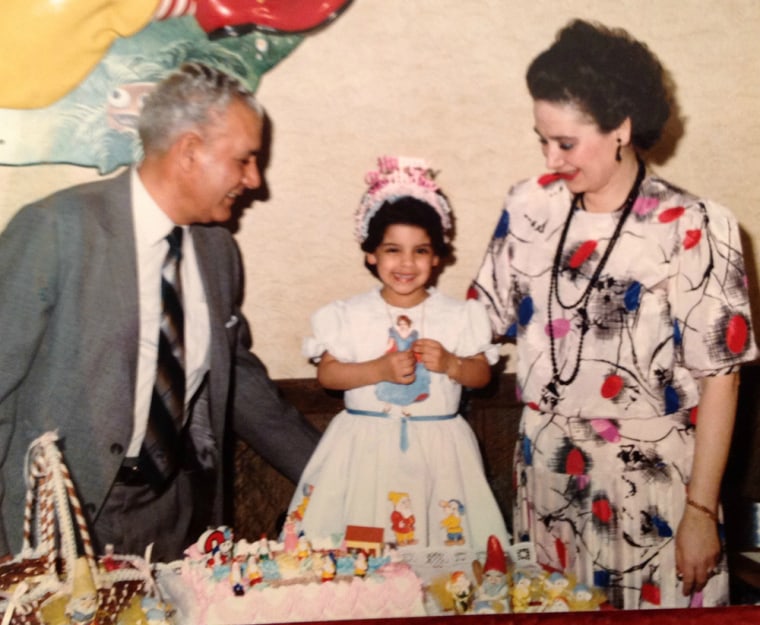 To my English-deficient ears, the instructor sounded like one of the adults from the Peanuts cartoons. "Carmen, por favor recoge los libros," she repeated in Spanish. I understood the command clearly then. For the next few months, I spent part of the school day in English as a Second Language (ESL) classes, learning how to read, speak and write in this unfamiliar language.
By January 1989, school administrators gave my parents the welcome news that I could graduate that June. By the end of first grade, I transitioned out of ESL. Before long, I refused to speak my parents' native tongue. Worried about my growing disinterest, my folks would bring home copies of "El Diario/La Prensa", the largest and oldest Spanish-language daily in New York City. My parents and my grandmother took turns scanning the paper for child-appropriate articles. I would then read their selections aloud and either get praised for my efforts or corrected for my mispronunciations. Oftentimes, my overzealous mother, then a bilingual grade school teacher after having obtained her bachelor's degree in the U.S., would have me write short essays (in Spanish) about what I thought of the news stories.
"For years, I was reticent to admit that I'd been an ESL student... I didn't want my peers to question my writing ability or potentially see me as weaker as a result of the fact that I started out as an English language learner."
Growing up in immigrant-friendly Union City, many of my Latino classmates were also bilingual and bicultural. A few also took ESL as young children but many had transitioned out by the time they reached high school.
Many of the foreign-born teens who still took remedial English classes by our senior year were sometimes relegated to socializing with classmates who also primarily spoke Spanish. It wasn't easy for them; however, I remember many of the students thrived in other subjects like math, science and history and some went on to college.
As an education reporter in my 20s, I noticed the term ESL had morphed into "English language learners" (ELL) in many school districts. Perhaps educators had become mindful that some students feel stigmatized because of their struggle with the language. However, it's interesting to note that the number of ELLs is actually growing. According to the National Center for Education Statistics, the percentage of U.S. public school students who were English language learners swelled from an estimated 4.1 million students in the 2002-03 school year to 4.4 million in the 2011-12 school year.
For years, I was reticent to admit that I'd been an ESL student. It was challenging enough to come from an economically disadvantaged background though I eventually earned a degree from Columbia University's Graduate School of Journalism. I didn't want my peers to question my writing ability or potentially see me as weaker as a result of the fact that I started out as an English language learner.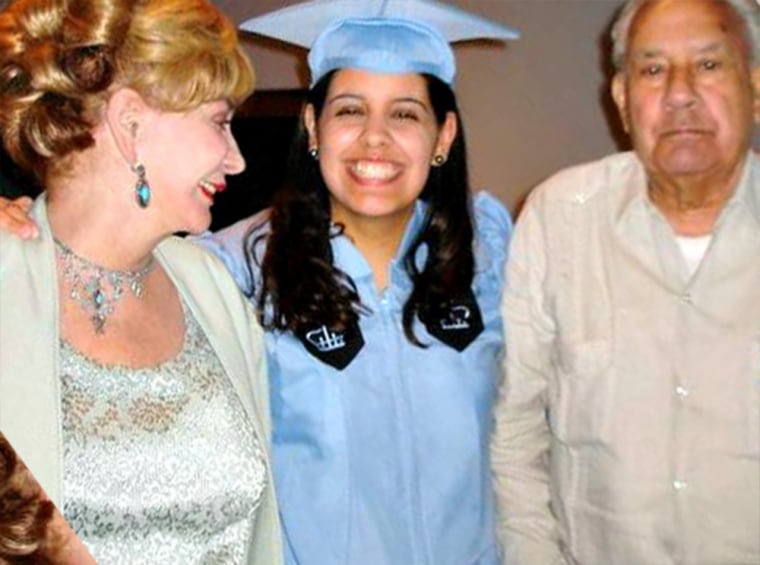 I'm now proud of my early struggles and eventual mastery of two languages. I volunteered for a couple of years for Minds Matter, a New York based non-profit that helps low-income students prepare for college. Many of those students were born outside of the United States and didn't speak English as a first language. My goal was to help students feel confident about education and know that despite their initial struggles with the language, they could persevere and look forward to opportunities to get ahead.
Not only am I not ashamed to say I started out speaking Spanish and not English, but now I see it's a great asset in my career. The ability to speak Spanish has helped turn reluctant sources into insightful interview subjects. As one example, undocumented immigrants spoke candidly about what health care reform meant to them for a story I wrote in 2009 that appeared in both The Times of Trenton, where I worked at the time, and a class webpage at Columbia.
Years before, while working at a different newspaper, I discovered that undocumented Latino immigrants had been hired to clean at a small-town post office in New Jersey. The post office subcontracted with a business that was being sued in Louisiana for not paying immigrants what they had promised following the Hurricane Katrina clean-up in 2005. Because I spoke Spanish, I was able to get the story straight from those who were most affected.
Language skills have also been useful when I've traveled to foreign countries. During my first visit to my parents' homeland in November 2013,some Cuban citizens mistakenly thought I was born on the island and left for the United States as a child. I'd usually be greeted with: "¡Hablas el español tan bien! Tus padres hicieron un gran trabajo." This translates to, "You speak Spanish so well! Your parents did a great job."
While I now feel more comfortable speaking and writing in English, there are times I still struggle with things like misplaced modifiers. I often willingly subject myself to grammar boot camp: studying, reading and writing out certain sentences for hours until I feel I've understood a particular concept. It's certainly less challenging and more fun than my initial introduction to the language.
After all, it's my love of words –in both English and Spanish– that has led me to earn a Master's degree from Columbia and establish a career in journalism and communications. It even inspired me to pick up a third language – Italian – in college.