On Thursday, a memorial service in California is honoring the life of the late pioneering Latina journalist Cecilia Alvear. For many of us, we remember a woman who changed the course of our lives.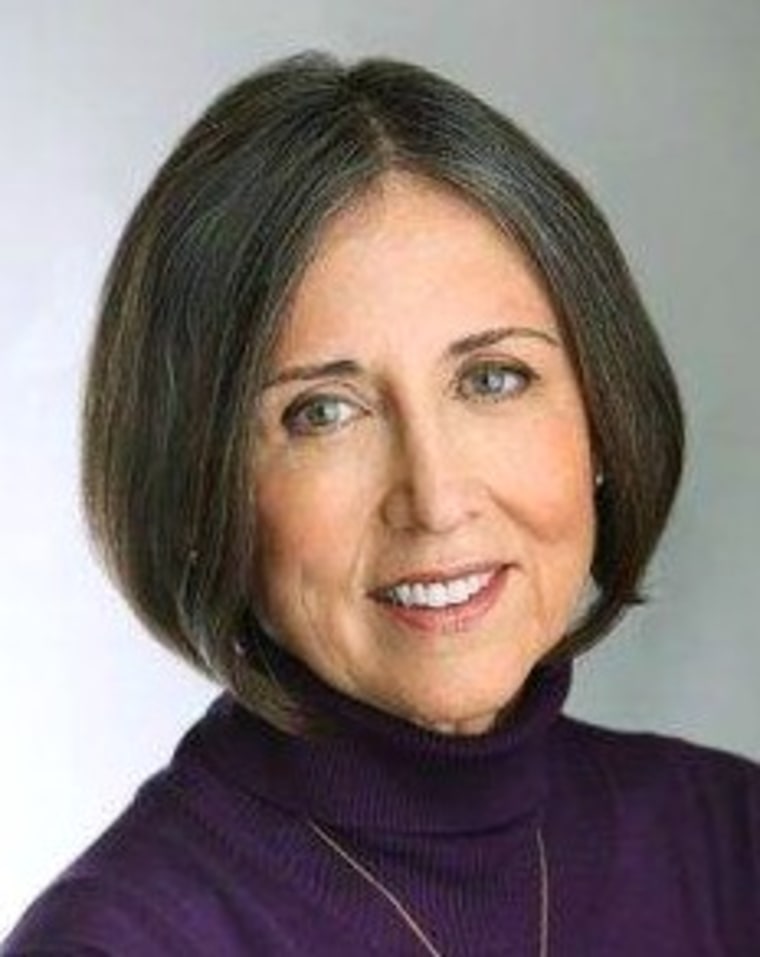 It was perhaps a quarter life crisis and I felt completely at sea. It was the winter of 2002 and I was 25 — I was frustrated and confused and had no real road map for how to land a job in TV network news.
At the time, the one thing I did know was that I had to meet someone that could cut me a break. And that is when, as luck would have it, I met Cecilia Alvear.
I had worked as a beat reporter for a northern New Jersey newspaper but then had gone into media relations for a national non-profit. While the media relations gig got me into Manhattan, it had taken me out of journalism.
And then there was September 11th.
Our offices were located at the foot of Wall Street, so that morning I was on my way to work and witnessed the events as they unfolded. 9/11 reinforced my desire to be a journalist. I wanted to tell the stories and memorialize the people who lost their lives that day, not just the white collar workers and the first responders but the stories of the restaurant workers, office janitorial staff and other service employees who perished that morning. I felt my role was to give a voice to the voiceless and marginalized; to tell stories that might otherwise go untold. I wanted to help people understand the world, especially after the attacks. But how could I do that if I didn't have a voice?
Breaking into television wouldn't be easy -- it seemed to me that I was on the road less traveled. While I loved my solitary days as a print reporter, I was drawn to TV because it reaches a wider audience. But I knew I faced an uphill battle. I had left journalism two years ago, had zero television experience and, most importantly, had no contacts in the TV news industry.
I didn't have friends in the business, and my parents certainly didn't have any connections. I realized quickly that connections are how most people get their foot in the door. And then there was this - the concept of networking was anathema to me but I realized I had to start.
RELATED: Pioneering Journalist Cecilia Alvear Pushed For More Latinos in Newsrooms
In the winter of 2002. I decided to volunteer to help coordinate the visual presentation for the NY Chapter of National Association of Hispanic Journalists' (NAHJ) scholarship banquet. It was a video montage honoring the work of journalists who covered September 11th. It was a moving tribute to the victims and the journalists who covered the stories of devastation and loss. In volunteering to produce that event, I also happened to place myself in the same room with NBC News producer Cecilia Alvear and NBC News correspondent George Lewis. George was giving a speech and Cecilia was the lead producer. I loved watching the dynamic. I loved hearing Cecilia tell me about how she began her career and what it meant to be a producer at NBC News. I loved that she was Latina -- she seemed like a rare gem and a wonderful role model, which was something I lacked.
Eventually, Cecilia and George turned to me and asked me about my career aspirations. I can't remember too many details about how I answered their questions, but I am pretty sure it was less than eloquent. Here is what I do remember very clearly about that day -- just how gracious Cecilia and George were with their time and their advice. I will always be grateful for what Cecilia did next—she gave me her email and offered to make introductions for me.
I was young, hungry and taking in every second of the moment. I am just so glad I did. I had to pinch myself -- here was this seasoned producer who had covered the conflicts in Central America and other pivotal moments in history offering to help. She followed through and made several introductions, which I so desperately needed.
It was a game changer. I am forever thankful to her for taking a moment to give me some direction, to listen and to care.
That was Cecilia at her core.
She understood well that I came from a first-generation, working class Hispanic background. And while it wasn't necessarily those first introductions that landed me my first TV job, it did help me understand how to make the most of my conversations and to continue knocking on doors until one opened up.
I finally landed a production assistant job at a prestigious documentary at another major network and I am thankful for that too. But I'm forever thankful to Cecilia.
When I think of Cecilia today -- and every day - I will remember how much better off I am because of her generosity of spirit. Her legacy is great and deep and one way I plan to keep her memory alive is to mentor and help foster and cultivate young talent - especially Latinos who are trailblazers in their own families.
We often don't have the financial backing or the connections that help smooth the path or get us that first meeting. Cecilia understood that, and I didn't even have to explain it to her. She filled a necessary void.
I can only hope to live up to what Cecilia practiced every day.
Lastly, I wish I would have told her all of this in life, so if you are looking down on us today -- thank you Cecilia. Un abrazo fuerte.