I've always seen myself as a proud Latina. Now I'm proud to say I'm also a proud indigenous Peruvian woman.
Here's how it happened. After seeing all that was taking place as Native Americans mobilized to protect their water at Standing Rock, I was anxiety-ridden and felt compelled to do something. In what felt like fate, my friend and business partner also wanted to go.
In the matter of days, we discussed logistics and before I knew it, I was on a connecting flight from Newark, New Jersey. On the plane, I nervously text my parents to tell them where I was really going that weekend. I was afraid that if I told them beforehand they would try to talk me out of it.
To my surprise, my divorced parents were super supportive, even though my father warned me to trust no one and to be careful. My mother encouraged me to use the opportunity to cover what was happening to "real Americans."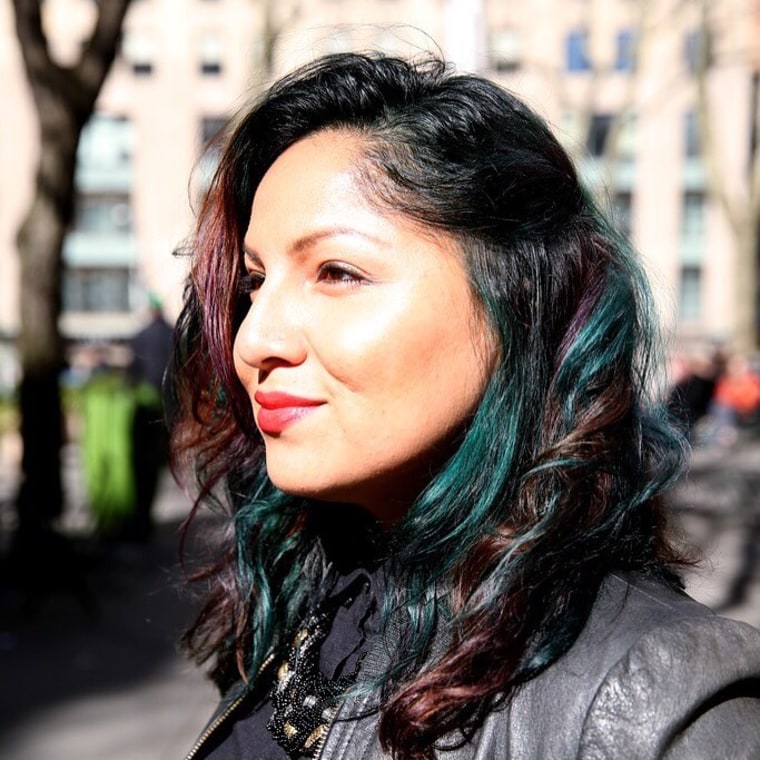 As I breathed a sigh of relief, I took notice of the older Caucasian gentleman to my left. We made eye contact and commiserated about the flight delay. He kindly asked, "So, where ya headed?" and I answered, "Standing Rock." And, he then said, "Oh that's wonderful. What tribe are you from?"
I didn't know how to answer. I kind of froze.
In all my years of being asked the infamous "Where are you from?" question, I had never been mistaken for a Native American. A Chilean? Yes. Mexican? Sure. But never a Native.
I was so confused that I paused for what felt like an eternity and finally muttered, "Do you mean Lenape… like what tribe is native to my home state?"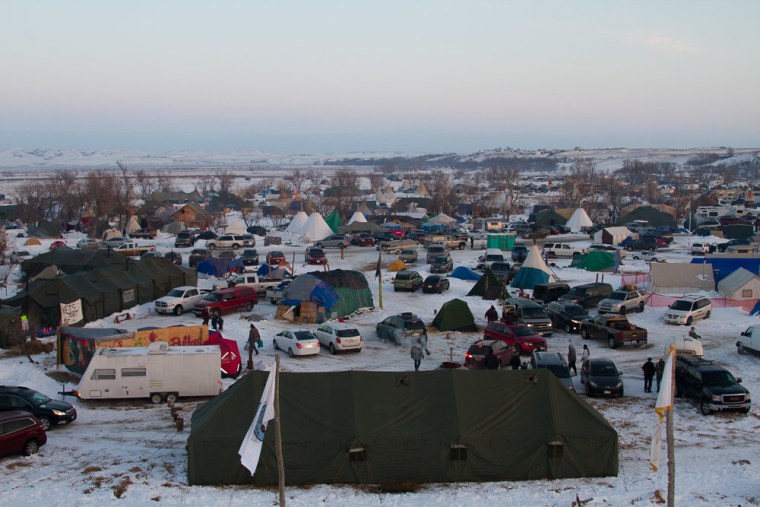 He then froze and awkwardly said, "Oh, I thought you were Native." I said. "Well, I guess my tribe is Incan, if we are going back that far." (My family is from Perú). I believe I rambled on and on. I thought that would be the last time someone would ask me or confuse me for a Native. But I was oh so wrong.
From the moment I got to Standing Rock to when I left, I was asked, "What tribe are you from?" so many times that I lost count.
But here's the thing — being mistaken for a Native was such an honor. I took it as a compliment. I had never been in a place where most people looked just like me, with my Peruvian-esque signature cheekbones and olive-colored skin.
But it wasn't until I met Christine Nobiss, a Native from Iowa who runs Indigenous Iowa, that I started to own being an indigenous woman.
It's odd when you think of it, since I come from a very proud Peruvian family that owns coming from indios. But I felt ashamed owning my indigenous heritage because I didn't know my exact lineage. How could I claim such an honor if I didn't know anything past my grandparents?
There was a lot of tension at the camp at Standing Rock when we arrived. But that quickly dissipated after receiving the short-lived good news that the Army Corps of Engineers denied the easement rerouting the Dakota Access Pipeline.
RELATED: Young Latinos See Unity, Hope in Standing Rock Protests
What felt like good news at the time was clearly a political tactic to get the veterans -- who went to Standing Rock by the thousands to help protect the Natives at the front lines — to just go home. However, during the celebration that made international headlines, a woman hugged me and spoke to me in her Native American language. I kindly responded that I wasn't Native and she smiled again and nodded only to say, "Yes, you are. You will see."
When I confessed this to Christine she said to me, "It makes me a little sad that more Latinas like you don't know your lineage. You should find out. You are native. This land is as much yours as it is ours."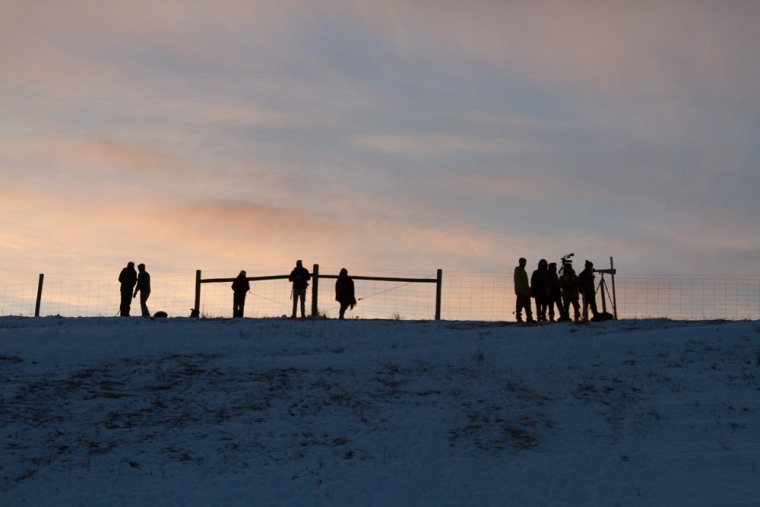 Then, in almost a flash, I could hear everything my older sister Yoanna (10 years my elder) had been trying to tell me my whole life about owning our indigenous side. I was a teenager and probably too young to really understand it at the time. Back then, I had unfortunately written off her epiphany as a phase.
My time at Standing Rock didn't just open my eyes to the injustices happening outside of my world, but helped me own my indigenous heritage.
I went there as a journalist with my podcast Morado Lens to help cover what was happening. But I came back an activist.
Once I became informed about the injustices there, I became aware of proposed pipelines in my home state of New Jersey and even near the Amazon rainforest in my family's homeland of Perú.
Ever since my trip I've been committed to letting people know about my experience, not only because it was personal but because if others took the time to learn about people who may be different from them, they would see that we are all the same.
This trip was just the beginning. I promised myself I would go back to Perú this year with the intention of finding my lineage. That way, so if when I'm asked where tribe I am from, I can answer with ease.