The first time I was included in an anthology of poetry was in the summer of 1997. I was living in Cuba at the time, and the book had been released in Spain. Until that moment, I had only appeared in obscure literary magazines, read only by the immediate family of the editors and two or three groupies. This book would later prove crucial in my eventual plans to escape the island, but I couldn't have imagined how at the time. I was just thrilled to see my name and poem within the covers of a beautifully bound paperback edition.
When the book reached me in Cuba, it was delivered with a note listing the eight Cuban poets that had been included in that wonderfully international kaleidoscope of verse. I had counted nine in the table of contents, but didn't make much of the lack of mathematical skills of the cultural apparatchik who had written the letter with the numeric typo.
Two of the anthologized poets had jobs in cultural institutions in their towns. That explains why, by January 1998, we had arranged a sort of tour that took us all the way to the easternmost part of the island to read and give talks at a festival of poetry and song. We were paraded around town like the second coming. The otherwise tranquil city of Guantanamo lit up with cultural activities for about a week. And since most of us were coming from Havana, the capital, walking around the streets of one of the most underserved populations in the island gave us a certain rock star status. Our poems were set to music within days. We were taken to a local TV station to read poetry —I repeat, read poetry— on camera. I remember standing awkwardly next to a troubadour who had set my poem to song, while I mumbled the lyrics that somehow, with music gained and lost meanings. There is a video of this TV show. I dearly hope it never reaches Youtube.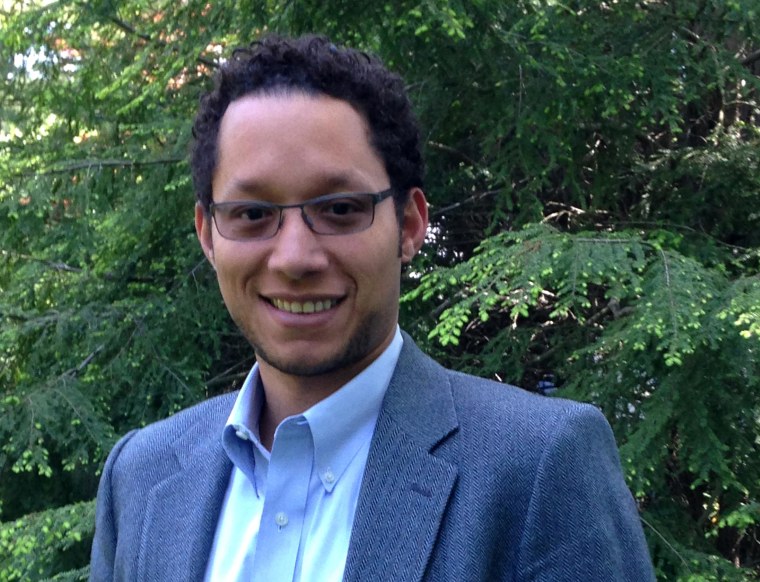 In 1999, I managed to flee the island, and I began my new life. I started writing fiction the minute I set foot on American soil. Having been freed from the gag of governmental censorship and the paralyzing effect of fear, I wrote my first novel (Emergency Exits) with relative ease, particularly for someone who had never experimented jumping into the murky waters of prose.
Exiles, Therefore Invisible
In 2001, I met the ninth Cuban poet from the poetry anthology. She had escaped to Spain right before the publication of the book. She and her husband became friends, colleagues and family.
Together we figured out the mystery of her omission during that poetry tour that had constituted our fifteen minutes of fame. It didn't take long to crack the code: she had left. She had fled. She had betrayed the country. According to the cultural institutions, she was no longer Cuban. The exile condition had made her invisible.
She was erased from the public record. Her work was no longer a patrimony of the nation. The irony of it was that her poem was precisely a nostalgic questioning of that ultimate decision. "Was it right to leave my place?" she asked in verse. By the time we met, we already knew the answer.
Some Of Us Are Cuban, Others Not Cuban Enough?
Last year, I discovered myself saying that I am originally from Cuba. When did I insert the adverb in that statement? I used to be from Cuba. Now I am originally from that island. A decade and a half of assimilation in the United States has turned my past into my origin.
Almost ten years ago, early on in my first publishing job in New York City, I met Leslie. We had many things in common, but I'd highlight name and birth place. We were, and still are, a peculiar combo: two male Cubans with names traditionally perceived as female in this country. We became fast friends. He was born in Cuba but had been raised in Boston, where he arrived with his parents at the tender age of three.
Our friendship was complimentary in many ways: we each had experienced the Cold War from opposite sides of the Sugar Curtain, so we could compare notes. English was his native tongue, Spanish was mine; we'd correct each other when we butchered our second languages. Leslie was crucial to my learning many expressions from the American vernacular, while I would pass on to him phrases that wouldn't find a proper place at the dinner table. We'd also translate cultural contexts for each other; we'd jam to the tune of his Hendrix-infused guitar playing and combine it with my syncopated Afro-Cuban rhythms. It was a perfect association.
One afternoon before leaving the office, I found myself chitchatting with his supervisor. I spoke with an accent that was hard to place. (When people guessed, I used to get an array of potential homelands: Israel, Morocco, Peru… The list goes on.) So his former boss had to ask. When I responded that I was from my forsaken Caribbean island, she was elated.
She started asking the questions that well-meaning East Coasters ask runaway Cubans. Some of those questions, by the way, cannot shake off colonialist, even racial, undertones. The same goes for the phrase: "I want to go to Cuba before Castro dies." But that's another topic. Feel free to read my books if you'd like me to expand on it.
Before our conversation took a nosedive into politics, I pointed out that if she was so interested in my native land, she could always talk to my friend, who actually worked with her. He had been silent during that exchange, standing right next to us. I wanted to amend the exclusion.
She gave him the once-over. He had grown up near Fenway Park. He was probably a Red Sox fan. He was white. He didn't have on his forehead a neon sign flashing Other.
"Well," she said, "he's not a real Cuban."
This was followed by a very awkward elevator ride, and one immediate conclusion: according to our colleague, my friend didn't exist. He wasn't Cuban enough. He was invisible because he was lacking that Cuban condition.
Follow NBC News on Facebook and Twitter
For the past five and a half decades, the Cuban condition has been a prerogative of the Castro family. This dynastic bloodline has decided who is and who isn't Cuban. You leave the island: you're done. You're a dissident: no longer a patriot. This is salt in the wound. To the injury of having a tyrant decide your national origin, you have to add the insult of hearing from people outside Cuba that you're not Cuban anymore. Or Cuban at all.
But neither Castro nor his censors nor patronizing folks and their romantic ideas of my homeland can define who I am. I am a Cuban. And a runaway. And I approve this message.
Alexis Romay is the author of two novels and a book of sonnets. He blogs on Cuba and literature at his site, Belascoaín y Neptuno.