I carry a copy of the Declaration of Independence and United States Constitution in my purse. Why? Because at the age of 22 after completing the Air Force ROTC program and graduating from the University of California at Berkeley, I raised my right hand and swore to "…support and defend the Constitution of the United States against all enemies, foreign and domestic."
On that day I became a military officer in the United States Air Force. On that day my parents, Mexican immigrants Arturo and Tina Tiscareño, celebrated not only the first college graduation of a child but that she became a military officer.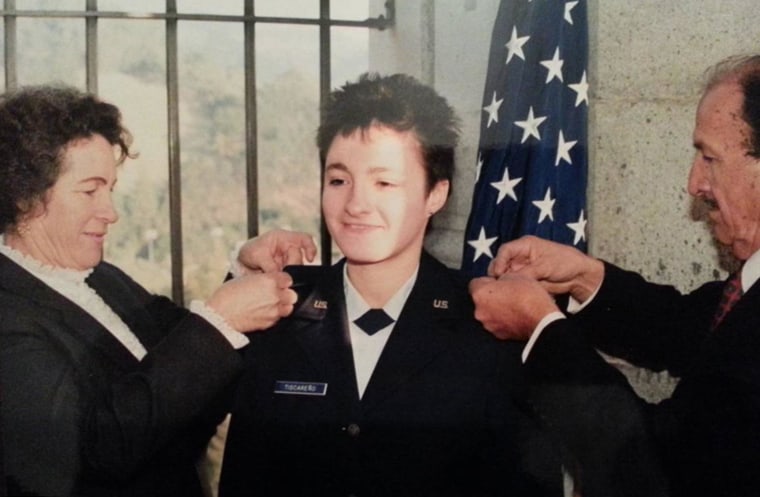 What the 4th of July means to me as one who has worn the uniform is this: it's a day to reflect on the truly special ideals upon which our nation was founded and that we're privileged to enjoy today. I reflect on my military service and the oath I took to do my tiny part to defend those ideals.
I share stories with my children of flying refueling missions daily over and near Baghdad, Iraq during Operation Southern Watch. I tell them how this work in the KC-135 airplanes I was blessed to do helped prevent Saddam Hussein's air force jets from targeting Iraqi civilians. We helped to preserve those lives from a military dictator - one of the foundational values in our Declaration. I tell them how on this particular deployment, my crew and I were awarded the Air Force Air Medal for combat operations.
"I take this obligation freely, without any mental reservations or purpose of evasion," was also part of the oath of office I took atop the Campanile on the Berkeley campus as I became an Air Force 2nd lieutenant. See, this is the most wonderful thing about our military forces -we each volunteer to serve. We are not forced into service, we are not conscripts, we are not drafted, there is no mandatory military service.
I vividly recall at my commissioning ceremony our Commandant of Cadets Colonel Patrick Corbett, making this point by saying that here we promise to uphold the Constitution whereas in other countries, military members swear an oath to uphold the dictator, or monarch, or whatever. "Todo por la patria," [everything for our homeland] vs. "Todo por Noriega," [everything for Noriega], in the latter referring to the military dictator of Panama at the time.
I emphasize this point about the voluntary nature of our military, because I have the specific family members on my mind, mothers, fathers, wives, husbands, sons and daughters who will be celebrating our nation's birthday this weekend while also mourning the loss of their family members. These are our men and women who willingly wrote that check for the amount up to and including their lives, and the check got cashed. The price for my freedom, your freedom, the freedom you'll drink to this weekend, includes the lives of many Latina service members who I paid tribute to here. You've heard it before: "Freedom is not free." No 4th of July ever goes by without me thinking about that, and informing my children.
This weekend as we celebrate the birth of our nation, before you grill something, drink something, or head for the lake or the beach I ask only that you please take ten minutes and read the 1333 words that make up the Declaration of Independence.
Note that the king's blocking of potential immigrants, the blocking of new American citizens, was cited as one of the injuries of his tyranny. "He has endeavoured to prevent the population of these States; for that purpose obstructing the Laws for Naturalization of Foreigners; refusing to pass others to encourage their migrations hither." It's deliciously ironic and yet so relevant today. When you read the text of the Declaration, you will more fully appreciate what we're celebrating this weekend and why so many people from so many countries are dying to come here for it.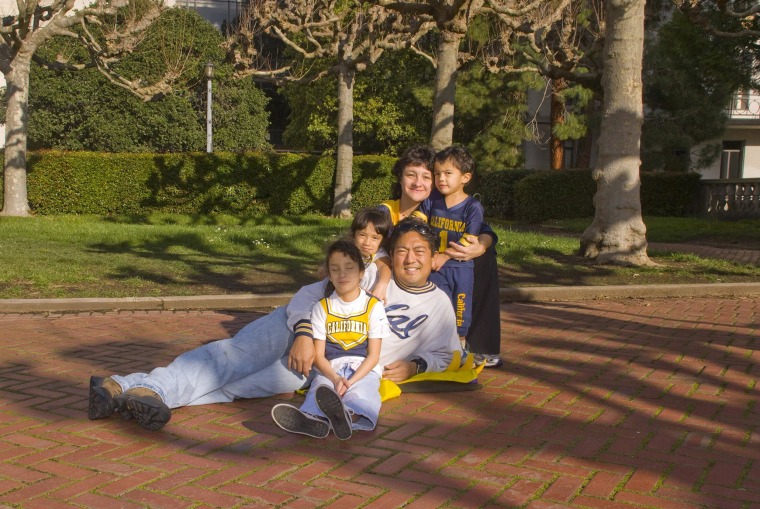 Yes, I'm thinking of the thousands of children from Central America now on our soil who will celebrate the American 4th of July for the first time ever. Even if they celebrate it in an American detention facility, I bet they'd rather be there, dreaming of a future in a nation founded on the principles of "life, Liberty and the pursuit of happiness" instead of trapped inside and paralyzed with fear that they will not make it to their next birthday.
And this: as you pass the little girl at the fireworks show speaking Spanish to her (likely) immigrant parents, please smile and say hello to your fellow American. That was me several decades ago. Happy birthday and God bless the USA!