I was born in New Jersey to Cuban parents whose families had left their beloved homeland for political reasons, and they were still very much culturally Cuban. Pork was a staple dinner item at our house, and we spent at least one month in Miami during the summers visiting with other exiled families who would talk about the lack of food, opportunities and freedom back in Cuba. I came from a lower-income household, but food was always abundant in our home.
My path to anorexia started with a diet to lose a few pounds. A diagnosis of lactose intolerance at 13, followed by a few frequent bouts of stomach trouble helped the weight-loss process go by faster, leaving me down to 86 pounds. Having been bullied in grade school - I was one of the few tweens who still proudly announced I had a doll collection and had "never been kissed"- I wanted to fit in by being thinner, like my one-time idols Kate Moss and Jennifer Aniston.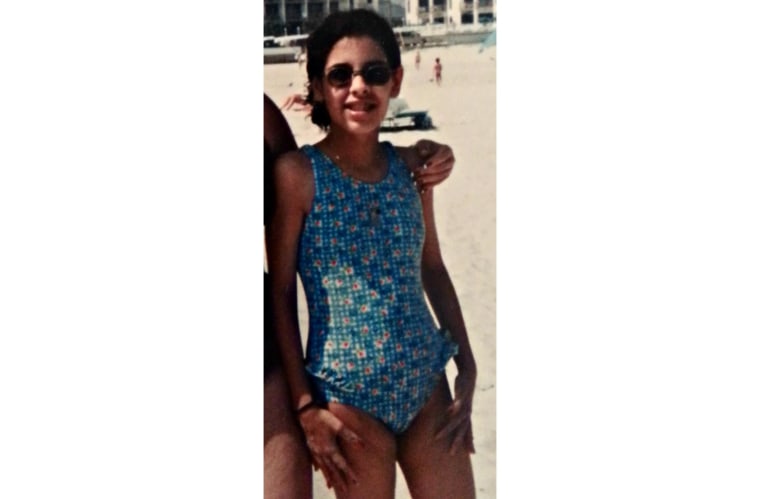 While many of the Latinas I'd grown up watching on Spanish-language television had curvy bodies - these included Sofia Vergara before her "Modern Family" fame and the late singer Selena – my goal was to be flat-chested and wear children's clothes for as long as possible.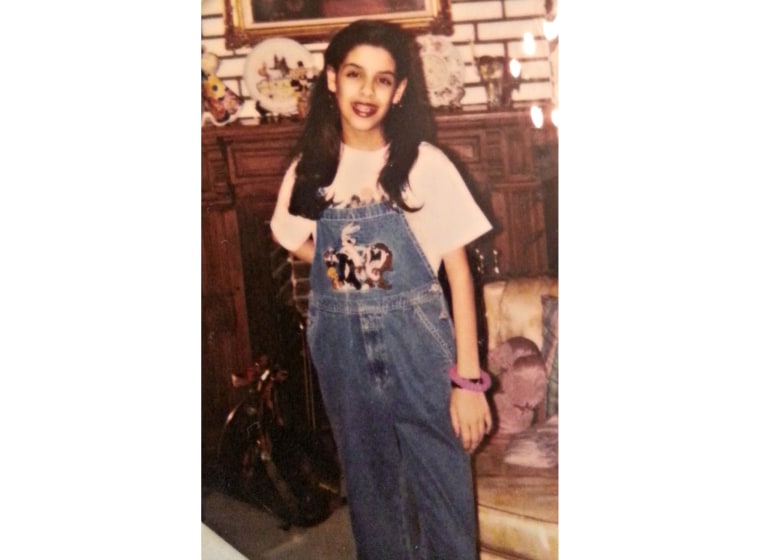 The trajectory from a five foot one, 105-pound brunette 12-year-old to a near corpse took less than a year. Despite my efforts to hide my skeletal frame by wearing baggy clothing, external factors started to give my eating disorder away. When my shoulder-length curly brown hair began falling in chucks and two of my molars broke off, my parents rushed me to a gastroenterologist, a pediatrician and a dentist.
For most of 1996, my parents struggled to decipher why I'd lost so much weight in the span of a few months. There were so many medical professionals poking and prodding me, it felt like some bizarre doctor speed- dating scenario. My parents even considered finding an oncologist because they thought I had cancer.
It took a Christmastime conversation with my Uncle Pedro in Havana to jolt my parents out of their denial that I had an eating disorder.
"Carmencita, how do you see yourself? Tell me how you feel about eating certain foods," Uncle Pedro asked in accented English.
"I'm really obese. I only eat fat-free foods. But even some of those foods have too many calories," I confessed to my uncle.
My tío asked a few more questions. Then he said he'd like to have a conversation with my mother in private.
"It sounds to me like she has anorexia nervosa," Uncle Pedro told my mother. "You should get her treated right away."
Tío Pedro was right. My parents' ignorance about my "American disease," as they called it, had paved the way for my continued starvation, which I was doing in secret. Since I was raised as an only child, I hadn't been confronted about my eating habits by any siblings.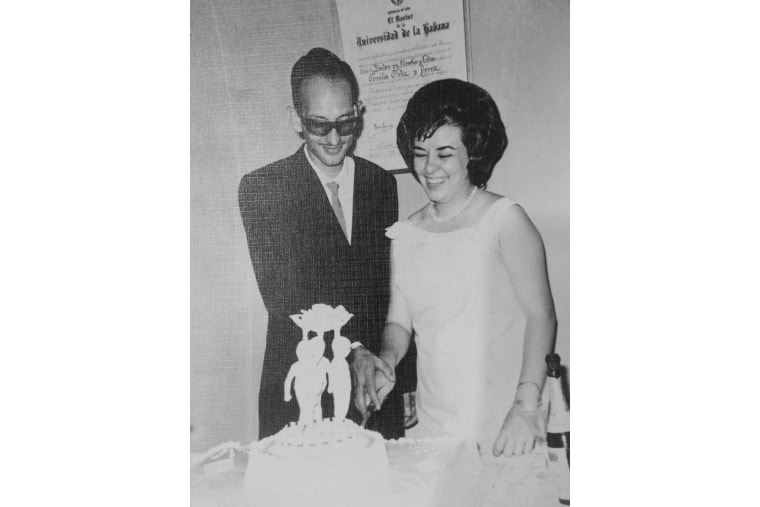 By the time I was admitted to the pediatric unit at a hospital in Hoboken, N.J. in early 1997, my weight had plummeted to 60 pounds. "You are going to die just like Karen Carpenter," a nurse on duty said, referring to the famous singer who struggled with anorexia nervosa and died in 1983, the year I was born. All I could think was: "Please, God, don't let me die. But please, also keep me skinny."
After a brief stint at the hospital, my parents took me to a facility that specialized in the treatment of eating disorders. I spent several months within its mauve pink walls. For a period, I fell into a routine of recovery and relapse.
At the now-defunct Eating Disorders Unit at St. Clare's Hospital in Boonton, N.J., the staff monitored my every meal, checking at the end to document how much I ate. If an inpatient finished "100 percent" of the food on their plate, they got certain privileges like weekend passes or had their feeding tubes removed. During my time there, I resorted to tricks so I would eat as little as possible, including passing food to the bulimics under the table.
By 2000, after more than three years of hospitalizations, inpatient and outpatient treatments and bouts of depression and self-deprecation, I realized I didn't want to live the rest of my life that way. No matter how tough it was to gain weight and eat fattening foods, I wanted to go to the prom, graduate from college, get a boyfriend and become a writer. Many of the women – and some men – I met in treatment had lost jobs, broken up with their spouses and quit school to devote their lives to their eating disorders. I did not want that future for myself.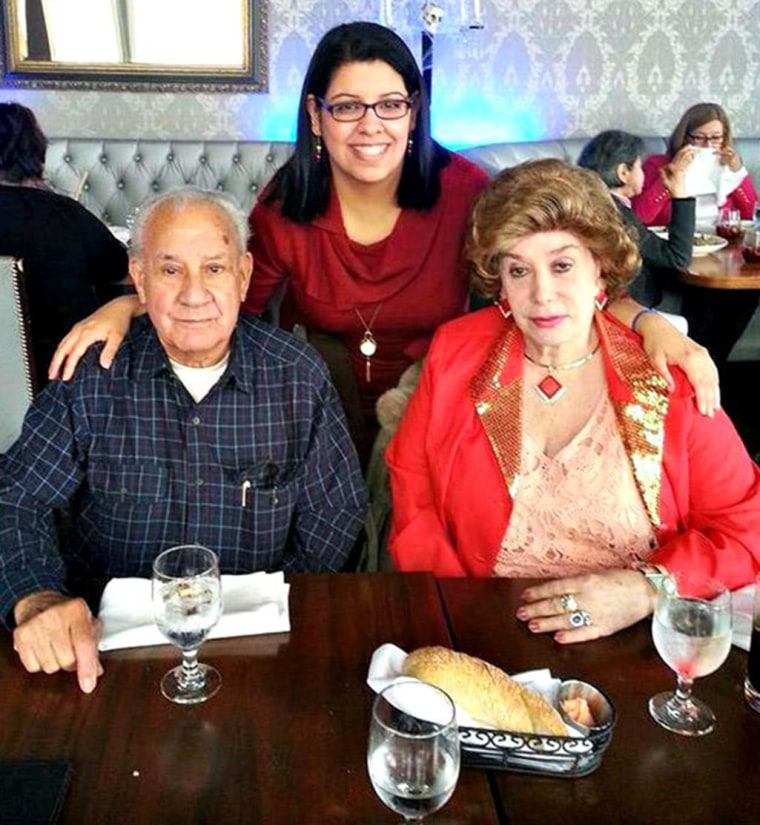 My Uncle Pedro died in the late 1990s, more than a decade before I'd visit Cuba for the first time. But I am eternally grateful that he diagnosed my disease from a distance and paved the way for me to get the treatment I needed.
Close to 20 years after my struggle with anorexia began, I'm happily recovered. I no longer feel the need to starve or compulsively exercise to deal with unresolved issues. Thanks to my uncle, I work through my challenges and problems without harming my body.
I am living proof that anorexia is not just an "American" disease. It can happen in any family. In my case, I'm just happy it took a voice on the phone from Havana to save my life.
Gracias, Tío Pedro.