HOUSTON, TX -- No matter how long you live in this country, it's precisely during this time of the year those of us who were born and raised in a different land realize how different the traditions are. This is the season filled with gatherings and celebrations. Like my family, millions of immigrant moms will adopt "end-of-the year" U.S. traditions as we incorporate elements of our own cultural heritage.
Whereas holidays like Thanksgiving are quintessentially American - my Thanksgiving "evolution" after years in the U.S. has gone from "I'm not from here, why celebrate it?" to "How should I celebrate it?" to "How do I cook my own turkey and dressing?" - Christmas is an altogether different story.
In Latin America, particularly in Mexico, we know about Santa Claus. He has always been there in our family - but for decorative purposes mostly. His presence will always be accompanied by the nacimiento del niñito Jesus or the birth of baby Jesus with the nativity figurines and the big, bearded guy in red, happily co-existing together year after year.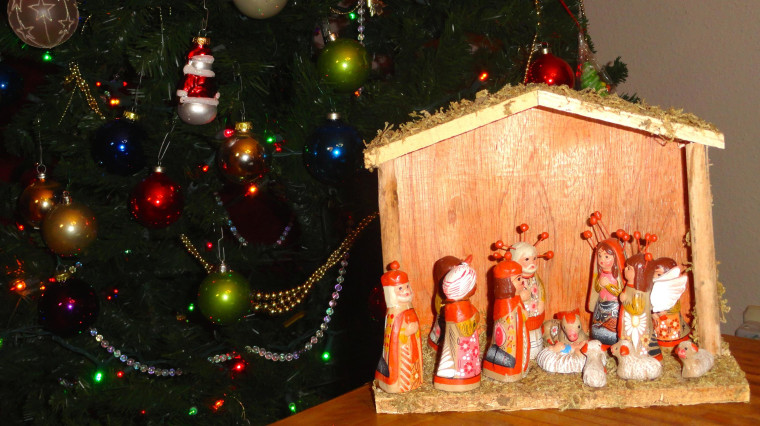 The children's excitement is not just for Santa's arrival, but for the presents brought by "el niñito Jesus."
The big celebratory dinner is on Christmas Eve, not Christmas Day. The menu varies, but for many immigrant moms, particularly those from Mexico, there will be more than one asking at the supermarket for bacalao (a fish that needs to be cooked for days) and romeritos (a plant and mole casserole I still dislike), both a fixture in Mexican Christmas dinners.
A week later comes the New Year's celebration. Interestingly, in Latin America no one waits for the ball that is going to fall from God-knows-where in the middle of thousands of people in New York City. In Mexico, call it superstitious or call it tradition, but first there are grapes (you eat one for each of the first 12 seconds of the year) in hopes the New Year brings good fortune. This is as you are wearing red chones, (yes, that's undies) for love and passion and, if you remember, you place your suitcases by the door, to attract plenty of leisure travel in the year to come. There is food, drinks, and the countdown followed by an explosion of hugs and tears from old ladies.
Follow NBC News Latino on Facebook and Twitter
And don't get me started on los Reyes Magos! Unlike the United States where the holidays promptly end on January 2, in the Caribbean and in Central and South America the party continues for a few more days.
It's not like we do not see the Tres Reyes Magos, or Three Wise Men in the U.S. But they play a small part in the Christmas celebration. On January 6, they will come, thanks to the insistence of Latin American parents.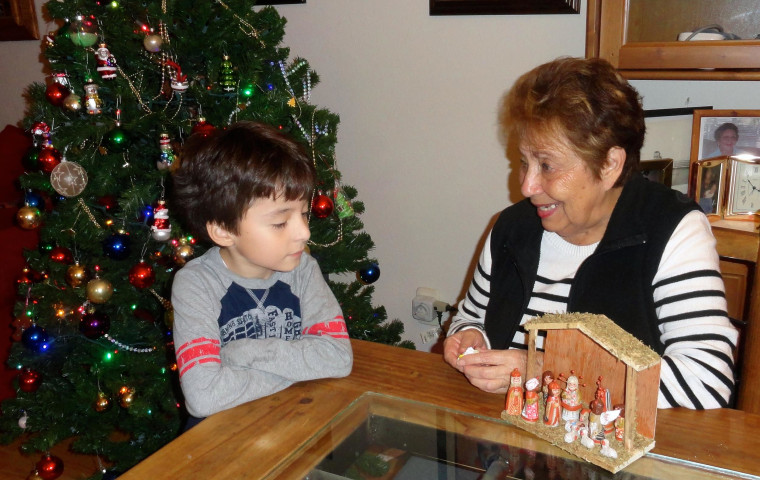 A Rosca de Reyes, (a large oval shaped bread with dried fruit decorations – like a King's Cake) will be bought. In it, there will be one or several little plastic dolls, symbolizing baby Jesus. Each person will cut his/her own piece and if you get a plastic doll, the tamalada is on you! Party at your house with tamales on February 2, the "Día de la Candelaria."
Even though end-of -year traditions vary between countries, it's safe to say that coming together to give thanks and celebrate with family and friends is important anywhere we go. This holiday season we take a moment to remember where we're from and we give thanks for the new traditions we are creating and the old ones we are preserving.
Happy holidays, Merry Christmas y Feliz Navidad!