NEW YORK, NY -- Children come with their own dreams, and sometimes we need to let them teach us how they need to be loved and parented.
I wasn't always on board with my daughter Natalia's modeling career and her love of fashion and the arts, which started when she was very young. I had my own preconceived notions about it; I dreamed of a traditional career with job security for my daughter. I am my father's daughter and I told her what he told me when I shared some of my dreams as a teen: "Estudie mi'ja, estudie que eso no es carrera." (loosely translated to, "study, anything else is not going to make a career") So I did, I studied. I studied really hard and exceeded my own expectations, getting more degrees than a thermometer.
I tried to reprogram Natalia's brain; I pushed academics and athletics really hard in our household. As a young divorced mom, I was juggling to keep my head above water. I was dealing with so much self-doubt about parenting that I did to my daughter what I was doing to myself: push, push, push. I pushed her to finish everything that she started whether she liked it or not. I pushed her to be all that she could be.
I exposed her to music, the arts and all kinds of enrichment programs at kiddie college to supplement the academics and to try to distract her from fashion and modeling. As a result my daughter is extremely well rounded - Natalia is a classical ballerina, a basketball player, a skier, a great swimmer, an outstanding student and an amazing humanitarian.
But the "bug" for fashion and modeling never went away.
It wasn't until my daughter was critically ill that I noticed her dream of being a supermodel infused her with hopes.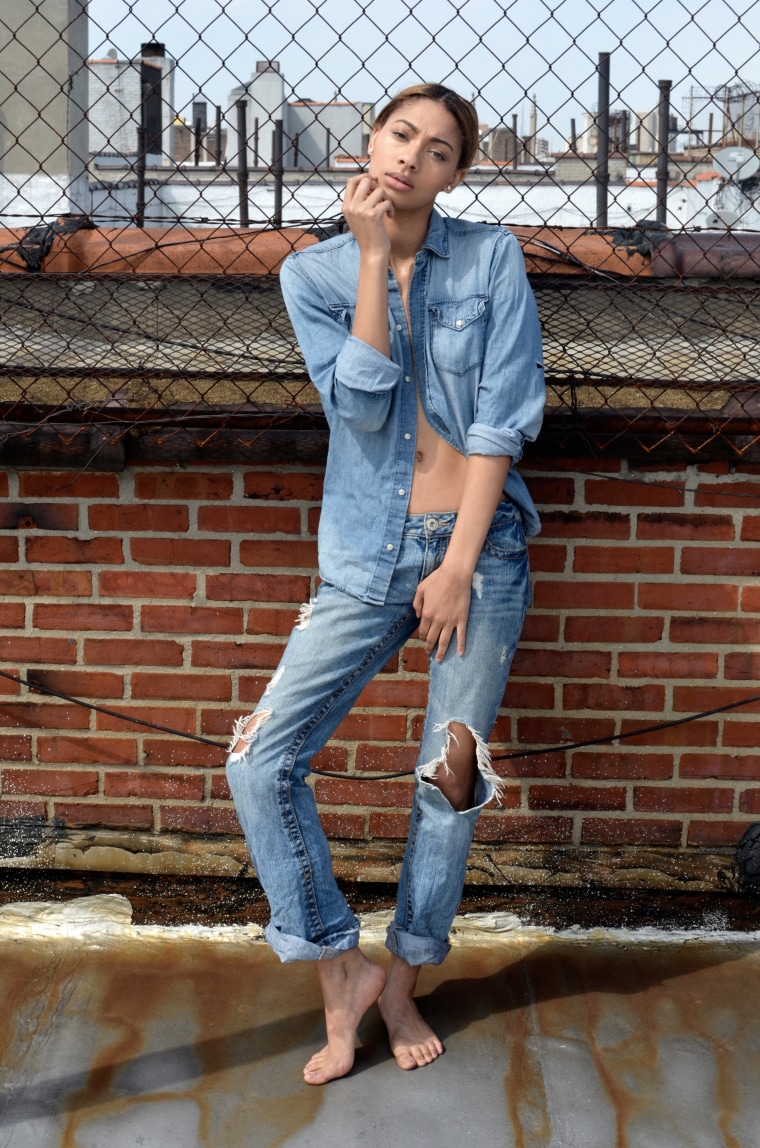 When Natalia was diagnosed with cancer on her leg (Osteosarcoma, a form of bone cancer) at age 12 her question to the doctor was not 'Will I live?' but 'Will I be able to walk the runway again?'
I thought to myself, 'This kid is out of her freaking mind!' I couldn't believe that she would ask such a foolish question when her life was on the line.
I realized later I was the fool. Natalia's serious commitment to her dream was what gave her the strength to push through, win her battle, undergo many reconstructive surgeries and grueling physical therapy in order to walk the runway again.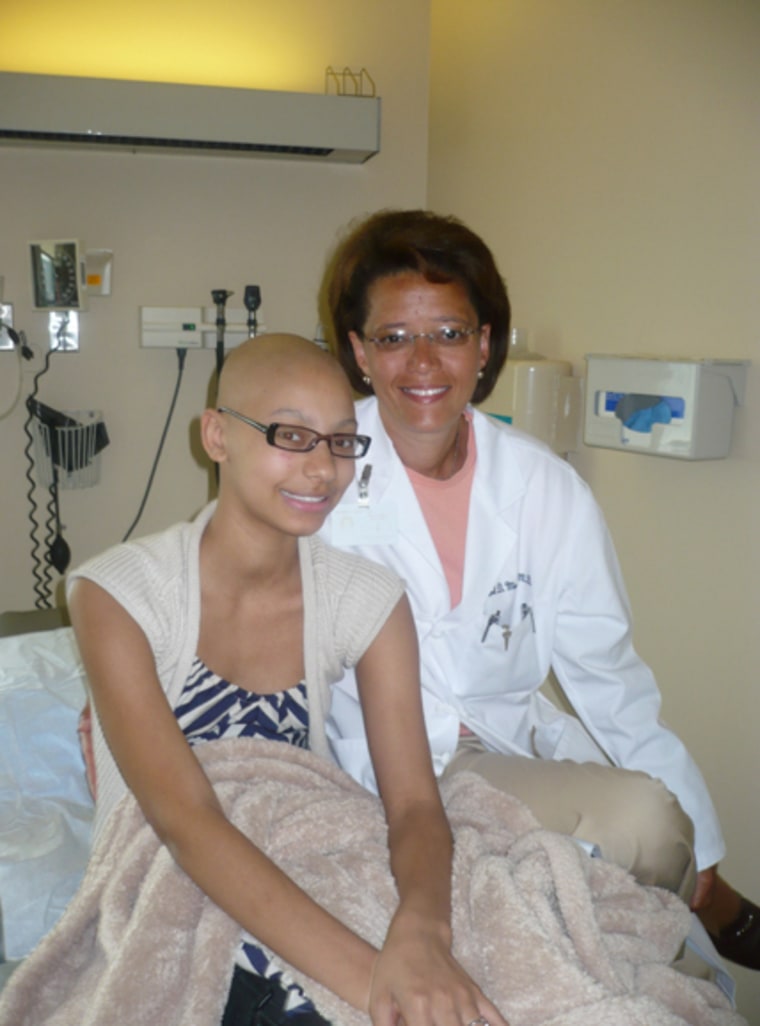 I never knew what to expect from my kid. She showed up to physical therapy in her wheelchair with a pair of my red pumps and told her physical therapist: " My goal is to be able to walk in these heels, let's get to work." And she did. She went on to model again and do all the things she loves.
On her 16th birthday, right after her years-long battle with cancer and intensive physical therapy, she and I joined The Mercy Medical Mission with a team from Johns Hopkins on a pediatric missionary trip near the Andes mountains in Peru. We served as medical translators and did everything we could at the clinic. We were able to help provide medical attention to almost 1500 children in the nearly three weeks we were there.
Natalia did an extraordinary job greeting patients, weighing and measuring them and documenting in their charts. She was the youngest in the team and was on her feet all day but she never complained. The kids were terrified when they came to the clinic and cried hysterically but she always found a way to entice them with her charm and found ways to distract them. She even scrubbed in and assisted in a minor surgery of a little boy that had gotten very attached to her and on the day of the procedure wouldn't let go of her (something that would not have been allowed in the States).
Natalia has great values and morals and stands for what she believes in.
I have learned to embrace my daughter's modeling career as part of who she is and to respect it. She sees the world as her playground and she's having lots of fun being all that she could be, instead of living a life half lived to please her mommy.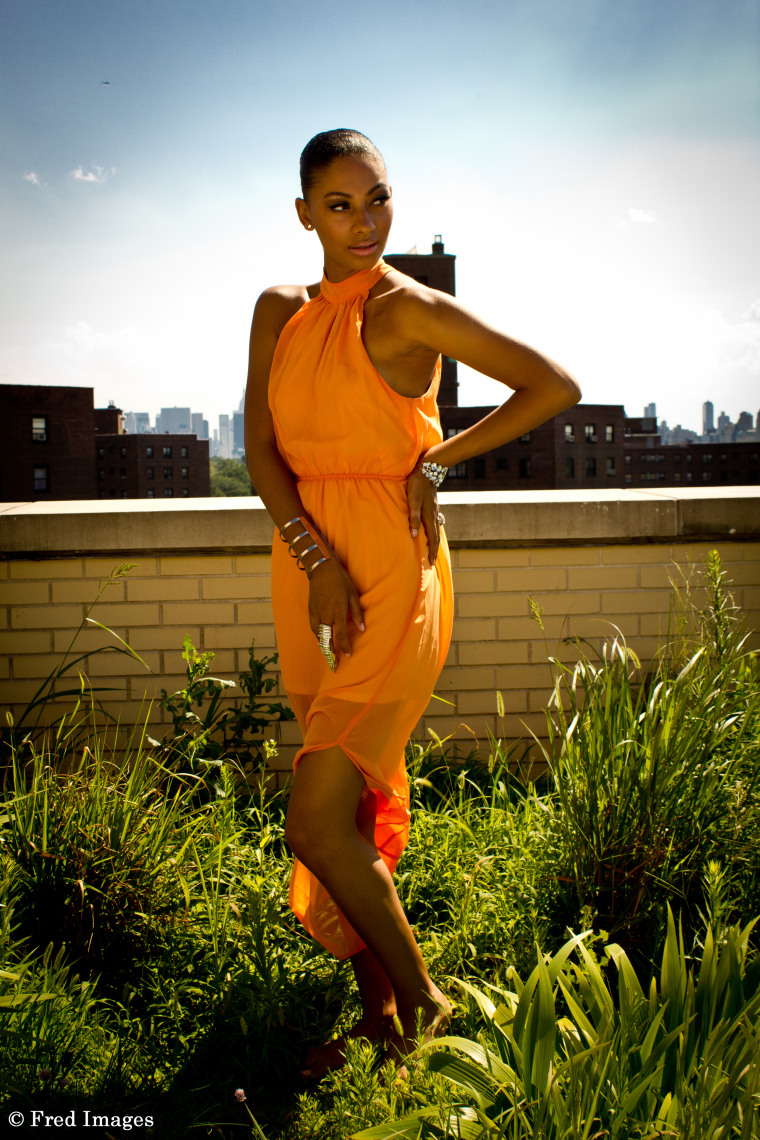 I'm proud of the the kid I've raised with God as my co-parent. My almost 20-year-old daughter has reconnected me to the dreams I had pushed down and buried deep within me by simply watching her live her life.
A career can give us job security (sometimes), but what about joy? I'm on my second act now, reinventing myself, making sure I have both, and I'm loving it. It's so liberating to just be.
Natalia has taught me a thing or two about letting our dreams infuse us with life, honoring them and taking the necessary steps to fulfill them. My daughter is the best person I know and I tell her often "when I grow up I want to be just like you.'
Seeing my daughter fulfill one of her most desired dreams recently at the Lincoln Center Mercedes-Benz Fashion Week in New York City has been priceless. She is still the same good kid I raised, and she is attending college.
The possibilities for her life are endless.