The Justice Department filed hate crime and firearms charges Thursday against the man accused of carrying out a mass shooting at a Walmart in El Paso, Texas, that killed 22 people.
Patrick Crusius, 21, was charged with capital murder in Texas state court in the Aug. 3 shooting rampage. Those charges could bring the death penalty if he's convicted, and he now faces federal charges that could also expose him to capital punishment.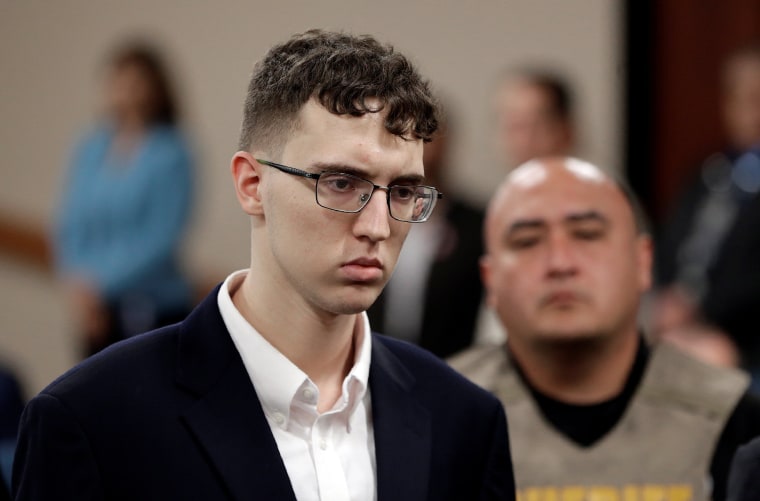 John Bash, the U.S. attorney in El Paso, said that by filing the charges, "we are vindicating the important federal interest in stopping crimes that are motivated by hatred of a particular group of people."
According to a federal grand jury indictment, Crusius posted a document online shortly before the shooting that said, "This attack is a response to the Hispanic invasion of Texas." Investigators said he drove overnight from a relative's home in Allen, Texas, and opened fire with an assault rifle, killing 22 people in and around a Walmart Supercenter store.
The FBI said the document Crusius posted online expressed support for two deadly shooting attacks that targeted mosques in Christchurch, New Zealand, in 2019. The gunman in that attack was inspired, in turn, by a man motivated in part by anti-Muslim sentiment who carried out a murderous shooting and bombing attack in Denmark in 2011.
The federal charges said Crusius attacked the victims because of their actual or perceived national origin, a violation of federal hate crime laws. He was also charged with using a firearm to commit a violent crime, which carries a maximum penalty of death.
The indictment said Crusius bought the weapon used in the attack on June 19, along with 1,000 rounds of ammunition. Texas authorities said he surrendered immediately after the attack and told them that he intended to target Mexican immigrants.
The Justice Department often files civil rights charges in high-profile cases — partly as a backup in case the state prosecutions are unsuccessful but mostly to express how seriously the federal government takes the threat of terrorism inspired by white supremacist views.
Download the NBC News app for breaking news
Bash said immediately after the shooting that federal prosecutors considered it an act of domestic terrorism and that federal hate crime charges were likely.
In a statement, El Paso County District Attorney Jaime Esparza said he supported the federal indictment as "one more way of holding the shooter accountable." When the Justice Department files federal charges in similar cases, its normal practice is to allow local prosecutors to proceed with a trial in state court.
Crusius has pleaded not guilty to the state charges and will appear in court Wednesday to formally face the federal charges.
Follow NBC Latino on Facebook, Twitter and Instagram.