The long, hot days of summer are here and that means ice cream and lots of it. But there's ice cream and then there's nieves de garrafa - Mexico's famed artisanal ice cream made daily at Fany Gerson's La Newyorkina in the heart of New York City's West Village. But while it's well worth a trip to her shop, Gerson is making sure no one misses out. With the release of her latest book, Mexican Ice Cream: Beloved Recipes and Stories, you'll be cooling off with your own nieves made from scratch, at home, in no time.
It's a tradition the acclaimed pastry chef and James Beard-nominated cookbook author has been eager to share. Gerson was a recent graduate of the Culinary Institute of America on a trip home to her native Mexico City when she first visited Xochimilco - a roadside town known for its handmade ice creams sold in brightly colored barrels with names like "Cinderella's Dream" and "Mermaid's Song."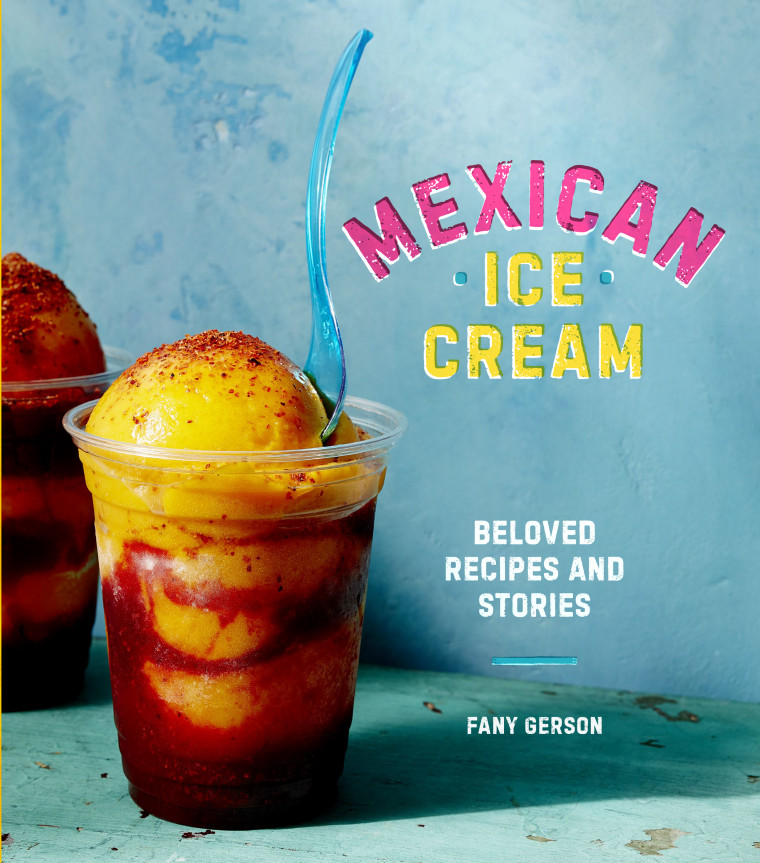 "I couldn't believe how incredible it was and how much depth there was. I started to think that just like this there must be many stories and many people making these things," remembers Gerson. "I always say being far away from home is what brought me closer to it because I started to have this nostalgia and appreciation. It really changed not just my career path, but my life path."
Its been quite a path, starting with selling Mexican paletas or pops from a cart on the Lower East Side to writing the James Beard nominated My Sweet Mexico to opening the popular Brooklyn gourmet doughnut shop Dough. But her long-term plan was always to open a brick and mortar location for La Newyorkina, her artisanal frozen treats and sweets business. Gerson was on track to do just that when Hurricane Sandy devastated her Red Hook production facility in 2012.
"When Hurricane Sandy hit, it destroyed our kitchen and it took me a really long time to get back on my feet," says Gerson. "I said when I do it, I want to do it right."
RELATED: Six Latino 'Superfoods' You Should Add to Your Diet
Despite the setbacks, Gerson was finally able to open a shop last year in Big Apple's iconic West Village neighborhood. Doing it right meant flying in an artist from Mexico to paint the mural that hangs outside the shop, importing tiles from a small producer in the Yucatán and stools from Guadalajara.
She even brought the square tubs used to hold ice cream in Mexico. But most importantly, she taught her employees to make the ice cream by hand using a large metal container, or garrafa, set inside a wooden barrel packed with ice, the same techniques she re-discovered in Xochimilco all those years ago.
"We do the nieves de garrafa at the shop and I don't think we've been able to communicate how special that is," says Gerson. "Anything that is handmade has a very unique quality. It has sort of the beauty in the imperfections."
We spoke to Gerson about her new book, how she adapted the flavors of Mexico to the United States, and how we embrace making perfectly imperfect ice cream at home.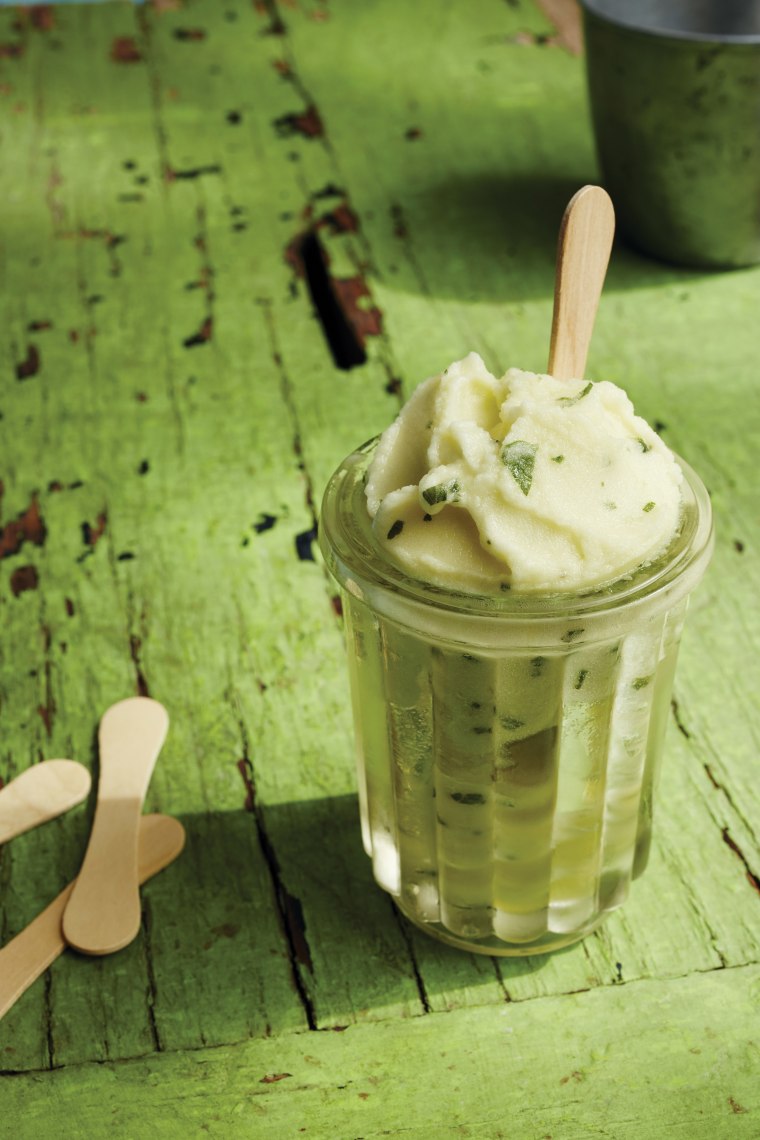 What are some of the influences that make Mexican ice cream different?
One of the things that sets it apart in terms of the flavor, is the fruit. In Mexico, you will find more sorbets than ice cream. Even the ice cream flavors are fruit based because of the abundance, and they're seen as just as exciting. My go-to flavor is always tamarind — that excites me in the way chocolate does for people from other countries. Even more interesting is the regionality, there are certain flavors you can only find, not only in a particular state, but in a particular region of that state.
RELATED: Search for the Perfect Burrito: Colorado's Spicy, Smothered Goodness
What's it like reproducing artisanal Mexican ice cream in the U.S.?
When I first started out, I would only do flavors that you could find in Mexico. But in the summer here, you have a lot of amazing fruits that don't grow in Mexico or they taste different. I thought, isn't part of Mexico taking advantage of your surroundings? What would I be doing in Mexico if I had these ingredients? More than a thought process, it's a heart or a feeling process.
One day I was at the farmer's market and I got some apricots and I turned that into an ice cream with a sour cream base with guajillo chiles, because using fruit and chili in Mexico is very common. My only wish is that I could have so many of the fruits that I can't have here. That's very difficult because that's a big part of the story of what makes it special.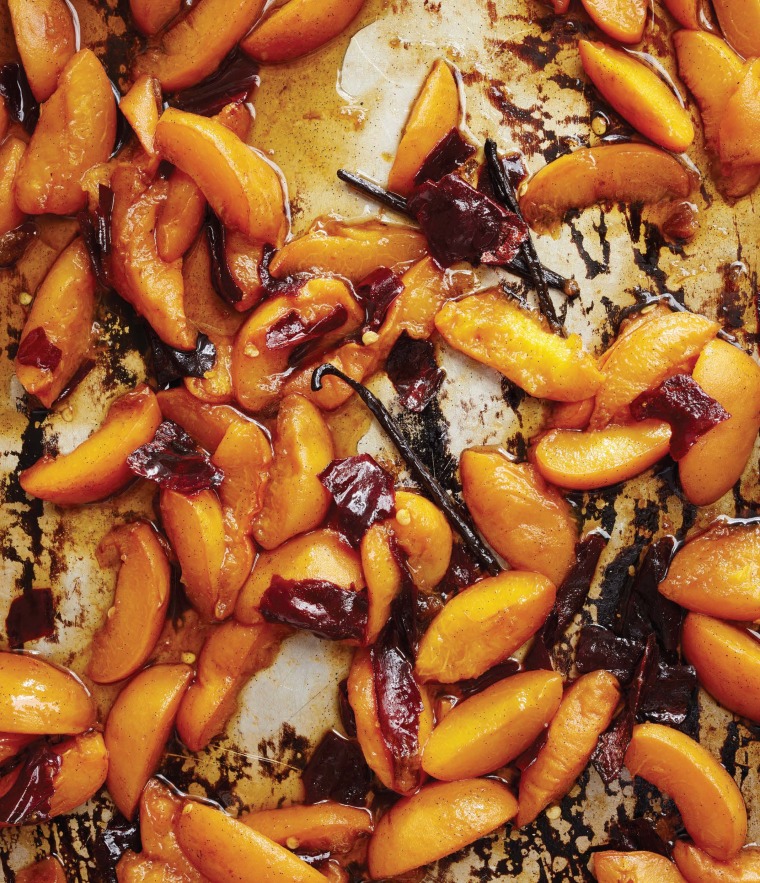 Is there a particular flavor that felt personal to you?
They're all very special because of the people, so just one is difficult. But if I'm choosing one of my own creations, I would say the mole ice cream, because it sort of embodies what a lot of the cuisine is about. The mole takes a lot of time, has a lot of layers that are often misunderstood. There are so many kinds of mole and this was one that I played a lot around with but it sort of bridges old and new to me.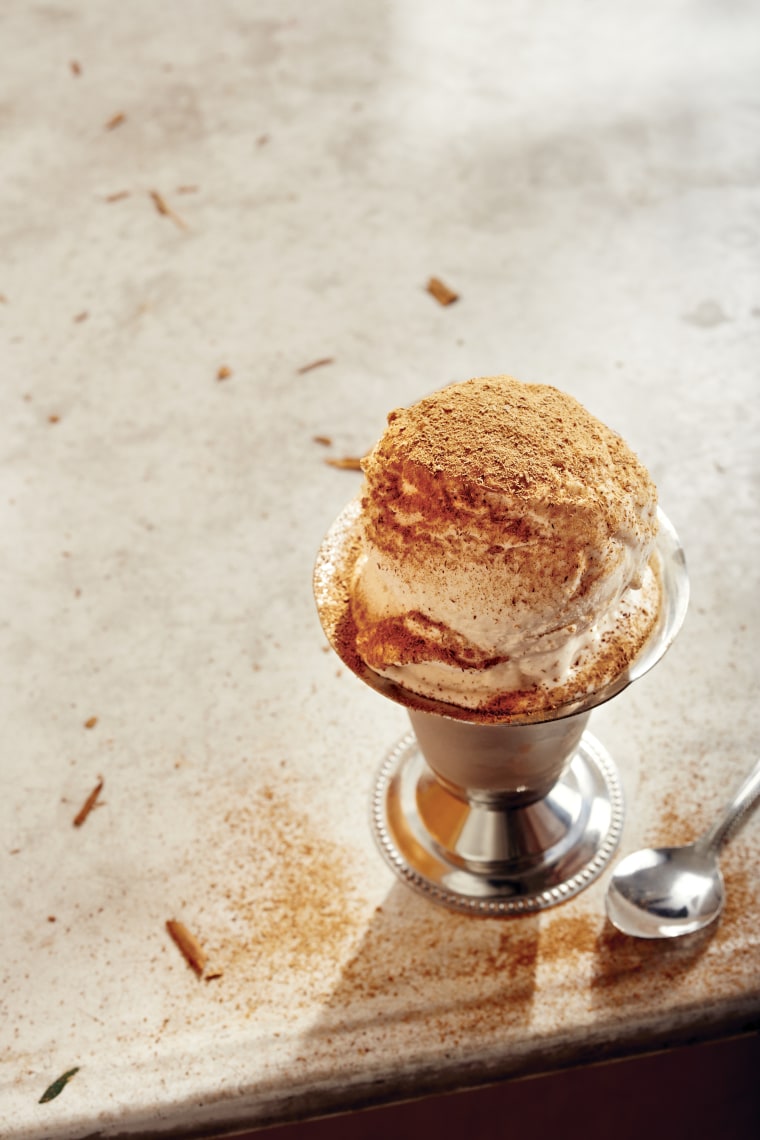 The book combines food history with personal stories about the makers. Why is it so important to tell these stories now?
There's a food historian in Mexico who said something very important when I was researching My Sweet Mexico. He said, "I'm glad you're not using the word rescue, because you're not rescuing anything. This is not yours. You're documenting with the purpose of continuity." That's something that struck me.
To me, it's all about the stories, it's about the people. A lot of these traditions are being lost, because newer generations are not interested or they have more opportunities. The economy and the world is different. I talk to some of my younger cousins or my cousins' children, and they don't know what some of the traditional sweets from Mexico are - they've never heard of hand-paddled ice cream, that's not part of their memory. So I say no, no, no, pay attention.
What is the secret to making good ice cream at home?
Since most of what I'm trying to replicate is handmade, most likely what you're going to be able to produce at home is going to be close to that because it forms more crystals than what you do in a machine. The only reason a machine can create a smoother product is because it freezes faster and because a lot of people use stabilizers.
To make great ice cream at home, the first thing is the ingredients, it's really about getting high quality ingredients. But in cooking and pastry, [the secret] it to just have fun with it. A lot of people worry if they're doing it right. So sort of remove what you're trying to achieve and just feel it, maybe be more intuitive and have fun with it.