CARACAS, Venezuela - The Venezuelan opposition made a call 40 days ago urging the country's residents to protest against Nicolás Maduro's government. And their supporters answered on Thursday.
Thousands of people from all over the country said presente and showed up to a massive protest march to demand a recall referendum of president Nicolás Maduro and to demonstrate against the spiraling economic crisis.
The difficulties for some who came to participate started early. For those who were coming from other cities such as Valencia, Barquisimeto, Maturin or Puerto La Cruz, their first view of Caracas was a police line that blocked the way.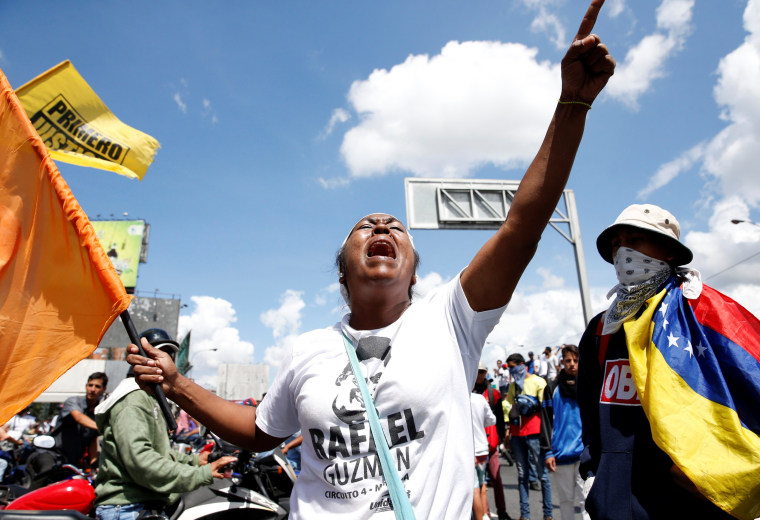 "You're not allowed to enter the city. I'm sorry. I have orders," a police woman said to demonstrators.
But the answer for those who made the trek was not to go back home.
People just got off the buses and started walking on the road, determined to get to Caracas one way or another.
Xiomara Vallenilla, from Guarenas, walked with a Venezuelan flag on her shoulders and said,: "We have been retained by the National Guard in at least - six checkpoints. It's not fair," she said. "I feel sad. This government is not what we expected. We're tired, tired of hunger and humiliation."
RELATED: Ahead of Massive March, Venezuela's Opposition Demands Change
After 2 hours of trying to block the crowd, the authorities finally gave up. They allowed the buses to enter the city. The "Toma de Caracas" (the taking of Caracas) started taking shape.
The opposition had planned to gather at 7 different points, most of them, located at the east side of the city, which is traditionally the "opposition zone".
Political songs and slogans demanding a recall referendum took over the city's atmosphere.ambiance all over the city.
"This country that has so many natural resources is living through the worst poverty," said opposition leader Henrique Capriles, who lost to Maduro in 2013 in the election following the death of socialist leader Hugo Chávez.
On Thursday Maduro told a group that the government had arrested a group that was trying to attempt a coup.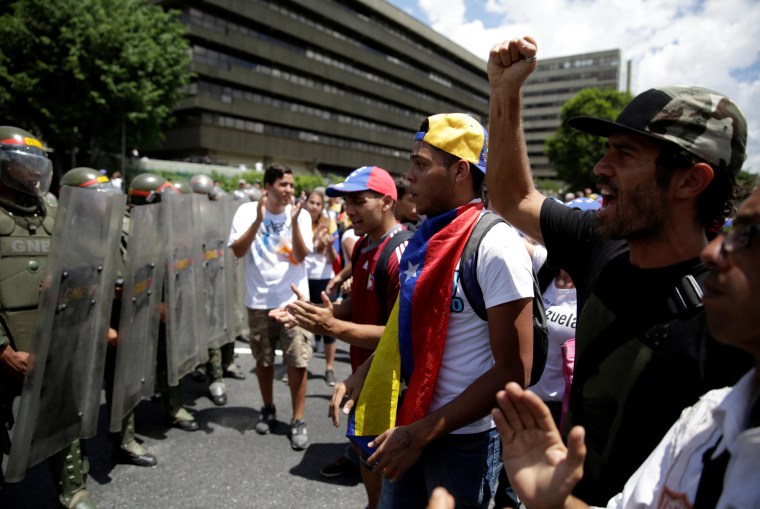 Despite the tense situation, protesters were adamant to participate.
Rosanna, 45, described it: "It's incredible, this human avalanche that we're witnessing today. I don't feel very comfortable because the police is surrounding us but I feel that the Venezuelan people are claiming together for a change. I'm proud."
RELATED: In Miami, Recently Arrived Venezuelans Face Desperate Times
"We're hungry in Venezuela. We can't stand it anymore," said Antonio, 56. "We're dying because of criminality and shortages. We need just one thing: the recall referendum to fire Maduro."
In general, it was a peaceful protest, though a stronger confrontation between the youngest demonstrators and the police forces was registered at the end of the march.
Tear gas and - at least- 20 people arrested were the final episode of the protest.