Día de Muertos is more than skulls and elaborate makeup - it's about celebrating and honoring our loved ones who have passed away.
Here are three things to know:
It's not a Mexican "Halloween"
You may see calaveras (skulls), but Día de Muertos is about honoring the deceased by celebrating their life. The idea is to remember a person as they were before they went to the afterlife.
On Día de Muertos, the tradition is that the dead are supposed to "join" the living in celebration.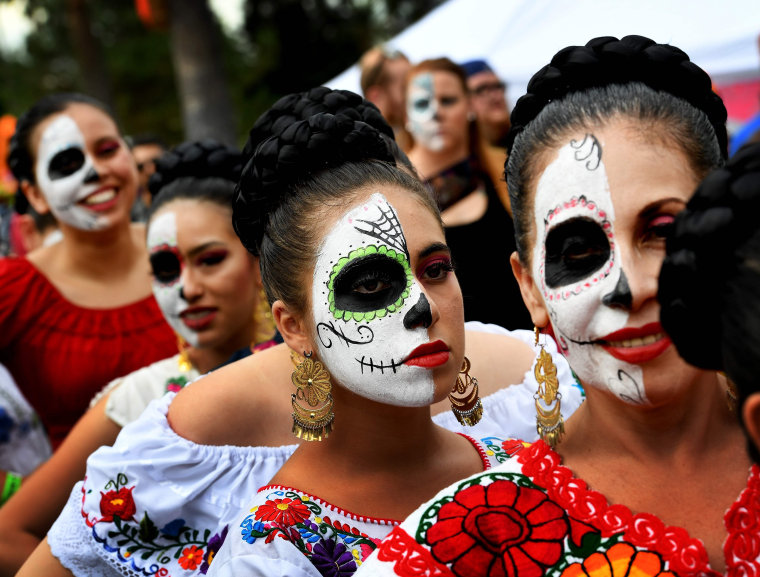 For the angelitos (little angels) - the souls of children who passed away - people leave skeleton toys and sugar skulls called calaveritas. People build altares, which are shrines or altars that richly honor and celebrate loved ones lost, displaying a deceased person's prized possessions and their favorite foods. Many families visit the cemetery.
RELATED: Día de los Muertos Altars: Loving Tribute to Deceased Family, Friends
"My mother just passed away one year ago - she was a big part of my life," said Gabriela Bahena, who was participating at a Día de Muertos event in New York City organized by a cultural organization, Mano a Mano. "Remembering her in a happy way, in a good way, is very important."
It has its origins in indigenous culture
Día de Muertos is celebrated primarily in Mexico and Mexican-American communities though it has spread in Latin America, but it traces back to the Aztec tradition. It was not originally celebrated at this time of year; some scholars state it was in August. it wasn't until after the Spanish conquistadores and the influence of the Catholic church that the celebration was moved to All Saint's Day which is Nov. 1st.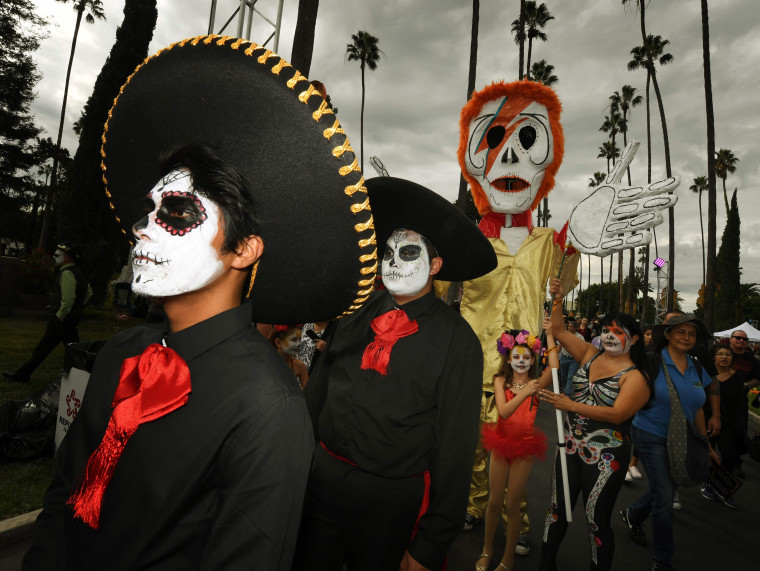 It's really more than one day
Though we celebrate and highlight Día de Muertos on Nov.1st, it's a two-day celebration that follows the elaborate preparations of the altars and "ofrendas" (offerings). The first day, Nov. 1st, is when families remember children who have died (the little angels or angelitos) and Nov. 2nd venerates the adults.
"For us the most important thing is to celebrate our culture with the new generation of Mexicans and Mexican Americans, but it's equally important to share it with those who are not of Mexican descent" said Juan Aguirre, executive director of Mano a Mano. "Many people fall in love with our traditions once they get to know us."
And by the way, you may have read Dia de los Muertos, but it's Día de Muertos, as it's referred to in Mexico.