In the end, Hillary Clinton's choice for vice president did not go to Labor Secretary Tom Perez, who was reportedly on the short list, nor to Housing Secretary Julián Castro, nor House Democratic Caucus Chairman Xavier Becerra. Instead it went to Virginia Democratic senator and former governor Tim Kaine.
RELATED: At Political Gathering, Whiffs of Hope for a Latino Vice President
Oscar Ramirez, a Democratic political strategist with the Podesta Group, worked with Kaine when he was Virginia governor and on Barack Obama's campaign.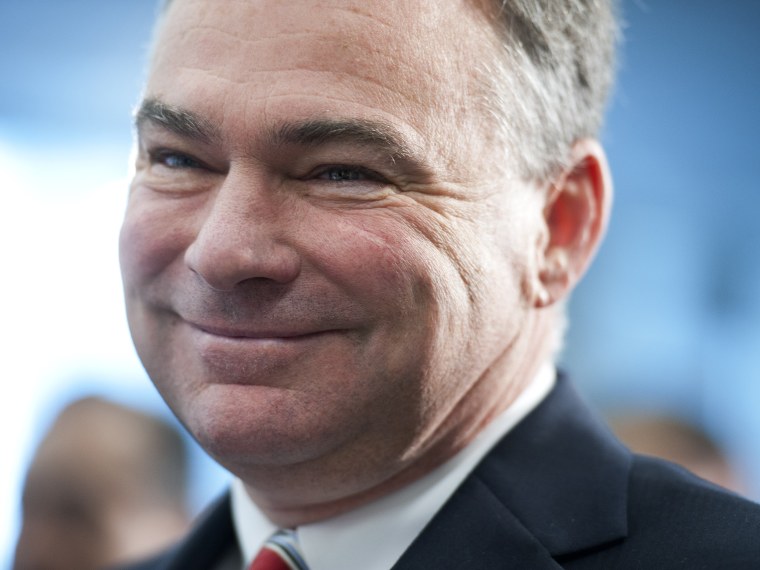 "He has a lot of credibility with the Hispanic community in Virginia. He worked closely with them, he spent time as a missionary in Central America so he definitely understands where we come from," Ramirez said.
He said the fact that Kaine speaks Spanish fluently is something that he expects will be well-received in the Latino community and is also historic. Kaine, a Roman Catholic, was a missionary in Honduras. In a first, Kaine delivered a Senate speech on immigration completely in Spanish.
RELATED: Virginia Senator Kaine's Pro-Immigration Senate Speech, En Español
But reaching out to Latino voters is not just about speaking the language used by a portion of the Hispanic electorate.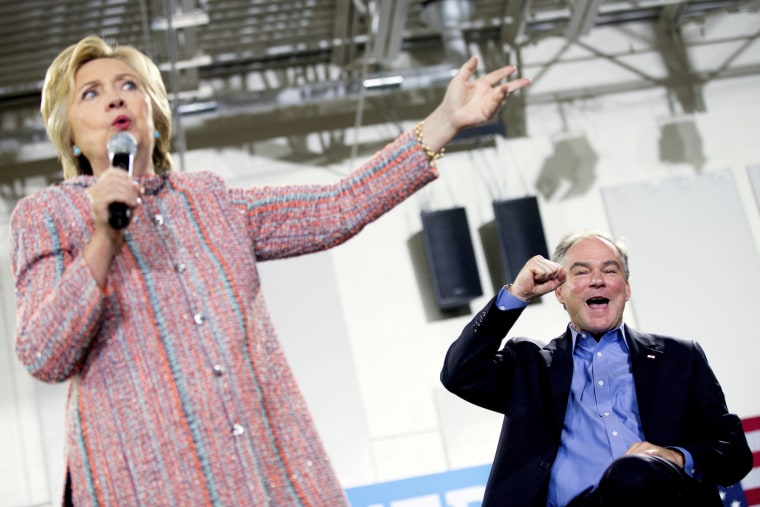 "At the end of day, the Latino community is not going to look at how perfectly he speaks — it will look at things important to the community, and the positions that he has impact our lives directly," said Ramirez.
RELATED: Shifting from Sanders to Clinton in the Works for Some Latinos
Still, political scientist Sylvia Manzano, a principal at Latino Decisions, says that the famously Spanish-fluent Kaine "provides a unique opportunity to communicate directly with Spanish-language media and their audiences."
Tim Kaine is seen as a more moderate Democrat; some progressives were hoping for a more liberal choice like Sen. Elizabeth Warren or Sec. Perez.
Larry Gonzalez, Democratic strategist at the Raben Group, a lobbying firm, said Kaine is a good, solid, conservative choice. As others have, he mentioned Kaine's experience running a state, Virginia, and dealing with a budget, as well as his access to other national leaders around the country.
RELATED: VP Candidate or Not, Labor Sec. Tom Perez Touts Democrats' Jobs Record
"I think he does have an affinity for the community," said Gonzalez. "He has shown he cares about the community, about immigration reform. He has shown an understanding about the growing Latino population in Virginia," Gonzalez said.
As governor, Kaine formed a Latino commission, made up of Latino leaders such as Walter Tejada, a former Arlginton County Commissioner, to advise him on issues that matter to the Latino community in the conservative state.
When asked about the disappointment some Latinos feel about not having a Hispanic on the presidential ticket, Gonzalez said "there might be a little of that, but I think people are prepared to move forward."
"If you look at history and where we've been, there was serious thought given to two or three folks: Xavier (Becerra), Julián (Castro) and Tom Pérez; it's forward movement. It proves we have a deep bench," Gonzalez said.
Additional reporting by NBC Latino contributor Stephen Nuño