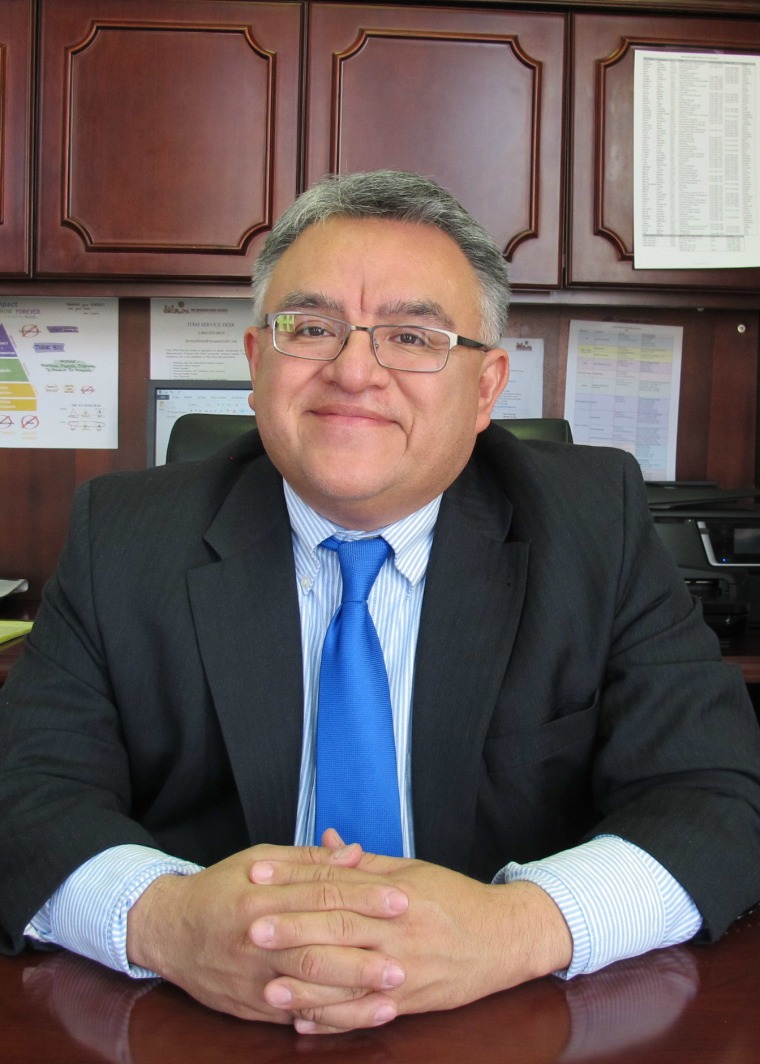 NAME: Raul Raymundo
AGE: 50
HERITAGE: Born in Mexico City
HOMETOWN: Chicago, Pilsen neighborhood
OCCUPATION/TITLE: Affordable housing advocate
Raul Raymundo is the co-founder of Chicago's The Resurrection Project (TRP), an organization started in 1990 with $30,000 in seed capital raised by area parishes. Since then, it has leveraged those funds into $346 million in community investment – offering new homeowner counseling and creating more than 600 affordable homes, health clinics, early childhood centers and schools serving thousands of families. It has impacted 38,000 families in Chicago's historic and heavily Hispanic Pilsen neighborhood and the surrounding Southwest Side.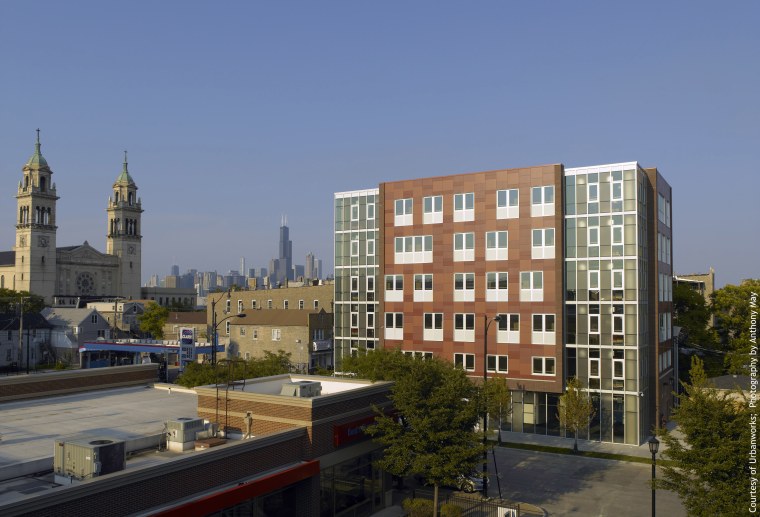 As a kid, what did you want to be when you grew up?
I really didn't know what I wanted to be until I got to high school. I joined the law club and wanted to pursue a law degree because I always saw myself doing some kind of work helping people. Plus that's kind of the way it is in our communities, our parents who didn't go to college always had just a few careers they thought of for school; a doctor, a lawyer, engineer or accountant. They don't know how to encourage their kids for the many other careers there are out there and I wanted to do something that felt important to my family.
How did you pivot from law to community building work?
All through school I would come back in the summers to live and work in my old neighborhood and when I graduated from Carleton College (in Minnesota) I moved back home and started grad school at the University of Chicago in public policy. I started volunteering with a few organizations but then my mom, good Catholic woman that she is, reminded me that since I was back I had to go to church. She'd say, "You're just around the corner, what's your excuse?" I didn't have one so I went just so I could tell my mom I went to church.
I remember the priest preaching from the pulpit that a young man was shot across the street from church and he asked, "Are we just going to pray or do something about it?" Knowing I'd had friends who had died in gang violence in the 80's, that spoke to me. Before I knew it, I was at St. Pius V Parish teaching ESL, organizing and doing other things and it started evolving into something bigger. I ended up taking time off from grad school to help organize The Resurrection Project and for the first time as an adult I saw the richness and broadness of Catholicism. The one I grew up with had been very rigid – pray, pray, pray, do what bible says and get rewards in heaven. But I came to learn and understand that it was much more than that. In this parish it was all about liberation theology, about building your kingdom of heaven on earth by getting involved and getting others involved.
I saw a lot of people felt the same way and when, in 1991, the candidate who we had picked to lead the Project decided not to take our offer, I was asked, "Why don't you do it, Raul?" And I was like: "I don't have any experience," and they said, "You have more experience than any one of us." And that's how, just four years out of college, I was entrusted with the challenge to just do it. I figured I could always go back and finish up my Masters and I've not regretted it ever since. I've been doing this work for 25 years now.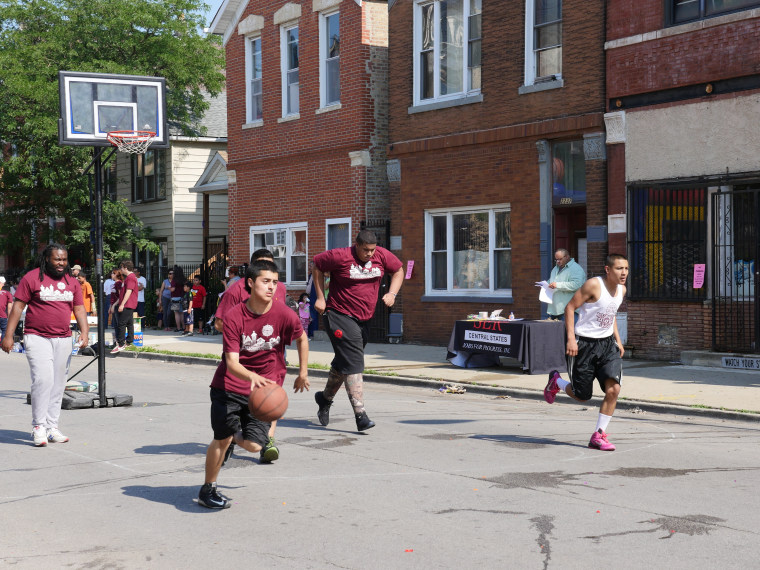 What is the biggest challenge to your multi-pronged approach to building strong communities and ensuring that there is safe, affordable housing for families?
The biggest challenge is making sure we can create a healthy environment for people to want to stay, be engaged in the community and want to raise their kids here. That's why getting people organized is so very, very important – it enables making sure people understand the importance of balanced development.
There is this notion that when you beautify a community it immediately lays a path for gentrification and then longtime residents can't afford it anymore. But if you don't do development people will just leave for the suburbs. People want a healthy community that includes churches, schools, facilities, culture, language, values and spirit. We approach community building work from an asset-based perspective, not a deficit based perspective – getting people to see that though there will always be challenges, there are still opportunities for people to remain here and be engaged in a community that is better than it was 25 years ago.
In the early 90's if people asked me where I lived when I said, "around 18th Street" the immediate reaction was, "What the hell are you doing there?" Now, I hear, "Oh, a lot of exciting stuff is going on down there."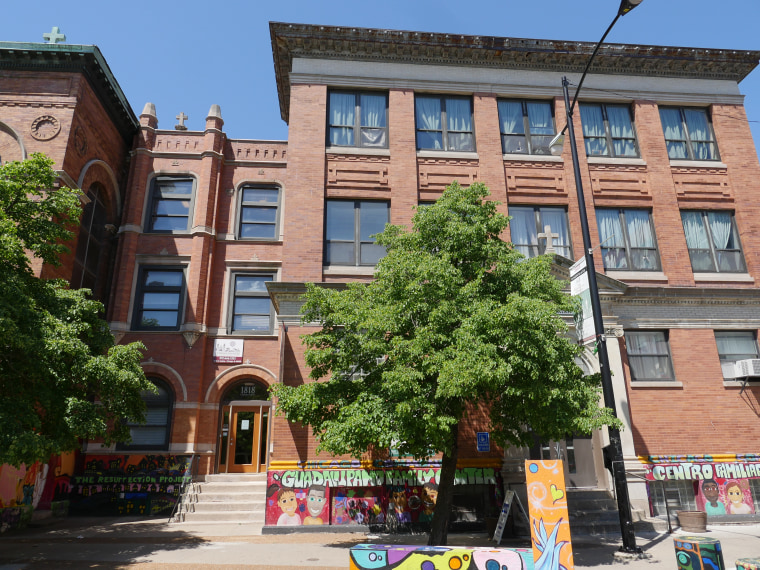 A lot of The Resurrection Project's focus is about building long-term sustainable assets and wealth for the Latino community. What do Latinos need to really understand about that process?
We're trying to teach that we as Latinos have to understand we cannot be only consumers in this economy – we have to be owners of businesses and homes and producers of wealth. We are known for the importance of our purchasing power but we're creating tremendous wealth for others instead of for ourselves. Even though we have a lot of entrepreneurship, our businesses are small in nature and have yet to penetrate the larger economy. We have to figure out how we can become owners and producers not just consumers.
Esther J. Cepeda is a Chicago-based journalist and a nationally syndicated columnist for The Washington Post Writers Group. Follow her on Twitter, @estherjcepeda.