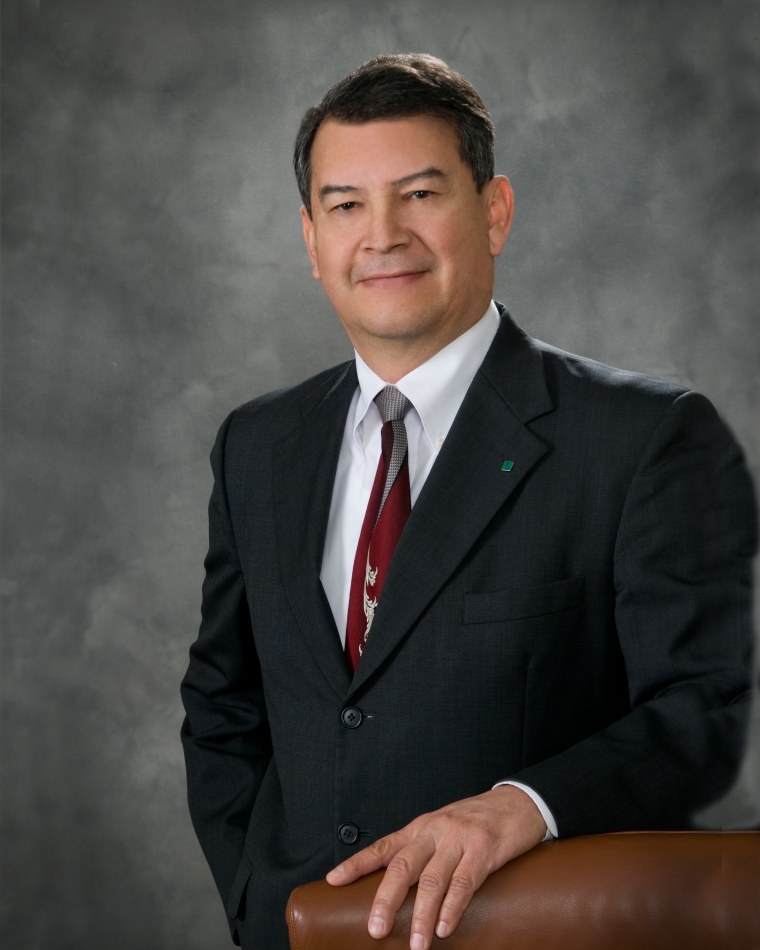 NAME: Alex Hinojosa
AGE: 60
HERITAGE: Born in Piedras Negras, Mexico, lived in the U.S. since one-year-old, Tejano through and through.
HOMETOWN: Castroville, Texas
OCCUPATION/TITLE: Deputy Managing Director for the North American Development Bank
Alex Hinojosa oversees all North American Development Bank (NADB) operations, which serve the bi-national border region through lending and grants. NADB and its sister institution, the Border Environment Cooperation Commission (BECC), were created by the U.S. and Mexico to preserve and improve the environmental and quality of life conditions along the border. The entities ensure and certify the viability and environmental and health impacts of the area's projects and offer loans and grants to public and private entities to implement them.
How did you go from a degree in Business Administration to leading a bi-national infrastructure development bank?
I always thank my lucky stars, things just really aligned perfectly for me. I landed with a CPA firm started by two young Latinos, two partners who mentored me in the area of client development and relationships as well as technical development. And there I realized that there were so many types of businesses and sectors I could get involved in, but I decided I eventually wanted to go where I was going to be most needed.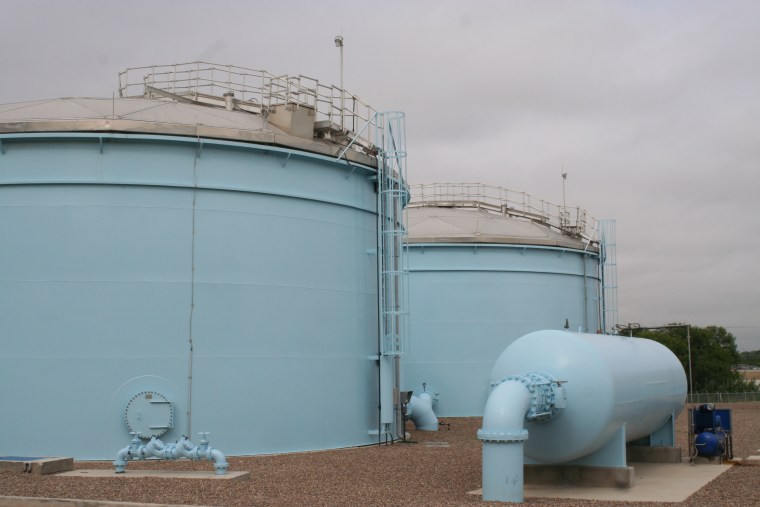 Managing finances for state agencies, municipalities and utilities is probably the kind of job your parents couldn't even have imagined existed and probably not as easy to understand as being a doctor or a lawyer. What did your family think of your chosen career?
It's actually pretty easy. Like, for instance, with my kids, I can go down the road and say, "See that water tower? I financed that." or "See that building, there? I financed it, I worked to get the money to build it." Recently I was talking to my granddaughter about going to see a wind farm I was involved in financing and she asked me, "What are we going to see?" and I said, "We're going to see the future."
Tell us about the impact the NADB has on real people on the border.
The NADB, along with the Border Environment Cooperation Commission was formed in 1994 as a side agreement to NAFTA. At the time the issue was, with NAFTA, there will be lots of development along border – and development and pollution often go hand in hand. So we needed a mechanism to fund projects that preserve, protect and enhance the environment.
Basically, we want to help people and help better their lives through a cleaner environment. We were one of the first green banks and it took us a while to develop our programs, our real growth has been mostly in the last seven or eight years.
What have you accomplished?
It's pretty exciting. To date, we've helped develop and finance 218 environmental infrastructure projects through $2.59 billion in loans and grants, but the total investment represented by these projects exceeds $7.69 billion because we leverage other sources of funding, including private capital as well as other public resources.
Everyone knows the term "Colonias," the semi-rural colonies that pop up along border; we're helping to eliminate the conditions those are formed under because of loopholes where land is sold without utilities. The work we do should provide water lines, sewer lines, and, in the future, hopefully prevent some of circumstances that cause the people in those communities to live in such bad situations.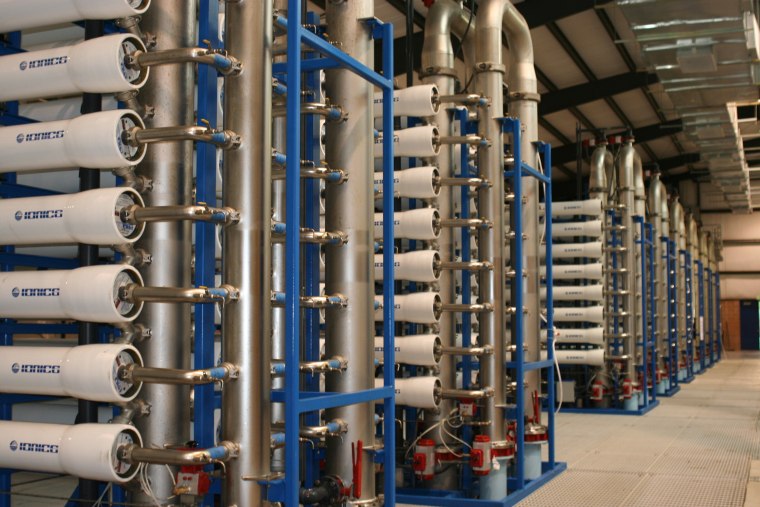 A full 98 percent of the 218 projects have been completed or are in construction and are all aimed at supplying safe drinking water, adequately treating wastewater, properly disposing of solid waste or improving air quality through street paving or clean energy generation.
Just a few examples are that we've helped increase wastewater treatment capacity by an estimated 350 million gallons per day along both sides of the border, we've Increased wastewater treatment coverage in Mexico's border cities from about 21 percent in 1995 to 87 percent in 2012, and we've reduced particles and improved air quality for an estimated 4.88 million residents.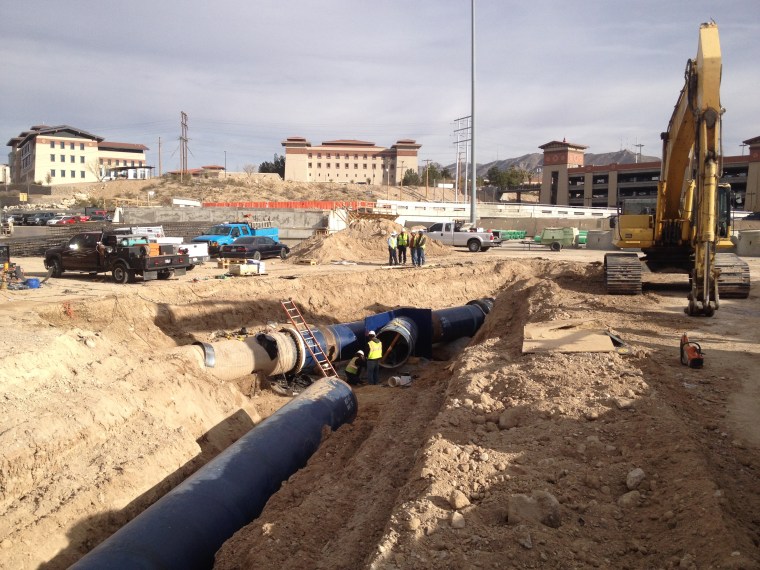 That's a lot of numbers, but it is a very fulfilling and satisfying task because the areas we work in are historically underserved or low-income and are certainly the areas where we do have more Hispanics. And there is still a big need.
Your guiding career principle was a belief that you needed to go where you were most needed and now you are an environmentalist financier. How did you manage to build a purpose-based career?
Every step forward opens a horizon, and every next step opens it a little bit more. I'm not in awe of where I'm at so much as I feel very comfortable because I've got the skills needed to do the work, it's more of a culmination of experiences that resulted from very focused effort.
But, it really is more like one step at a time. I think I have always been a bit of a planner – at the back of my mind I was always looking forward to my next opportunity, saw what was going to be my next path and then worked hard to prepare for it.
Esther J. Cepeda is a Chicago-based journalist and a nationally syndicated columnist for The Washington Post Writers Group. Follow her on Twitter, @estherjcepeda.