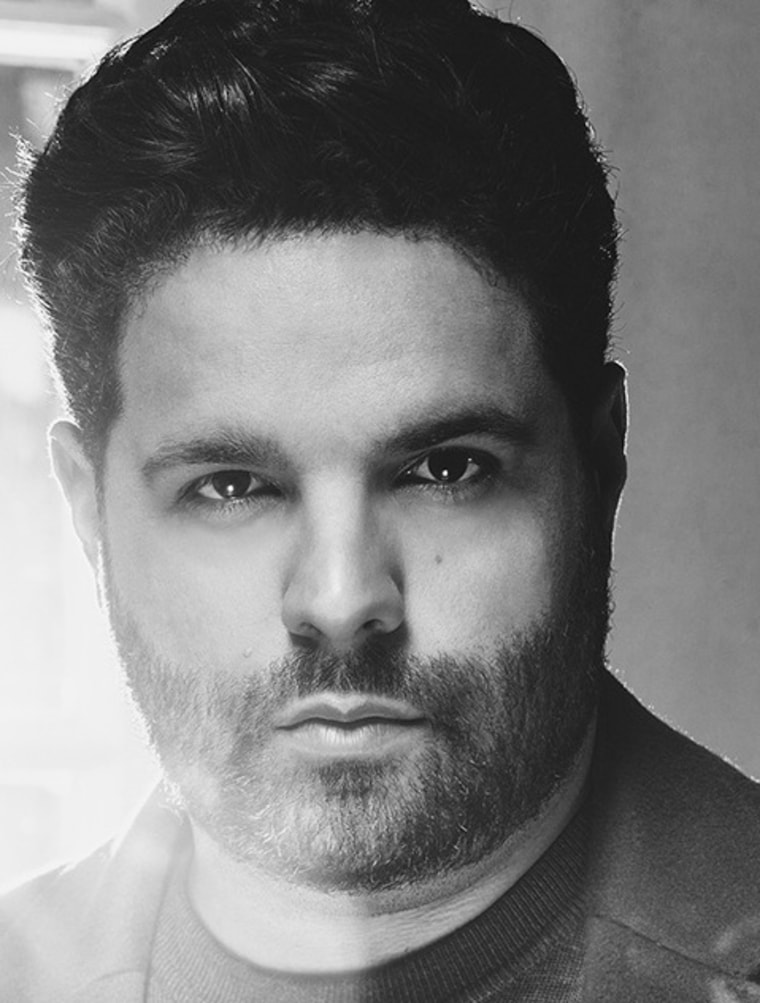 NAME: Fernando Varela
AGE: 35
HERITAGE: Puerto Rican
HOMETOWN: Orlando, FL
OCCUPATION/TITLE: Tenor, recording artist
Fernando Varela grew up in San Juan, Puerto Rico before moving with his family to the U.S. when he was eight years old. After catching the singing bug in high school, he trained until he ultimately won the "Born to Sing" contest produced by 16-time Grammy Award Winner and producer to the late Michael Jackson, David Foster. Varela, a finalist in "America's Got Talent," has ascended to sharing the stage with artists like Gavin DeGraw, The Beach Boys, Joe Jackson, OMD, Lionel Richie, Babyface, Neil Diamond, Seal, Jewel, and Chaka Kahn. Varela recorded his first CD, "Dare to Live" in August 2008, released two albums – "Prelude" and "Inspiration" – in 2012 and recently signed with the historic German record label, Deutsche Grammophon. His new single "Vivere," the title track from his upcoming album, will be released in early 2016.
As a little kid, did you dream of being the next Pavarotti?
No, I wanted to be a sport broadcaster. I loved all sports and there was this sports broadcaster experience I did when I was eight, I got to get in the booth and comment on the game and at the end they gave you a VHS of the basketball game with you doing the commentary. Play-by-play, that's what I wanted to be for a long time. I was using my voice, though, little did I know.
What called you to the high art of opera?
I basically hadn't really sung very much - most kids sing but I wasn't serious about it, I'd had no training. But at 17 there was this girl I liked, she was an opera singer and I tried it in order to get close to her. I auditioned for the Central Florida Lyric Opera and they were so desperate for men they took me in with no training. It worked – we dated for almost five years.
What was the make or break moment for you, the moment you decided you were going to commit to cultivating your voice?
I started studying at the University of Central Florida for marketing and PR. A year goes by and I decided to audition for the music program. They laughed at me at my audition and told me I didn't have what it takes. I decided in that moment that I wouldn't let anyone tell me what I could and couldn't do.
Right out of high school I had become a financial planner and I was a top college rep in the nation so that was kind of the direction I was headed in, towards this financial institution job. And then I just got to the point where I had to decide if I was going to become a successful financial planner or go for being a singer, which was what my heart was telling me to do. So I left a very lucrative position because I decided "If I'm going to do this, I want to be the best version of myself I can be. I don't know how good that can be but I'm going to develop that talent to that fullest potential."
I sought out some of the best voice teachers and coaches in the world to study in New York, Italy and I just kind of bounced around singing anywhere I could and trying to learn and soak up as much as I could.
What did your parents think about this walking away from a secure financial future?
They were very supportive. I had a talk with my dad one night and said, "Listen this is what I want to do and I think I need to devote 100 percent of my time to it because there is no 'Plan B,' this is it, all or nothing." And he was really supportive. I really lucked out, my family has always supported me no matter what I did. Not everyone is as lucky especially when you say, "I'm going to be an artist."
Tell us about the deep artistic satisfaction, the high glamour, the escapades of your early career.
I took a long time to come to the realization this is a hard industry. There were many moments I freaked out: "Oh my God, what am I doing?" Lots of gigs I had to take to pay the bills and I wondered: "What am I doing? This is not fulfilling me." But there was always a part of me that was hopeful it would pay off in the end if I just stuck to it.
At one point I was singing on a cruise ship, which I actually enjoyed very much, but they made me wear this most ridiculous costume with a pink feather, a huge pirate-looking hat, open pirate shirt and I sang "Under the Sea" from "The Little Mermaid." Another time I was the great "Poochini," an opera singing dog in a suit like Clifford The Big Red Dog. It was a fur costume, it was hot, there was a microphone in there – we'd go to schools to do this kid-friendly show. It paid the bills and I was very appreciative for the opportunity.
You know what? You do what you gotta do. I've always felt nothing was beneath me. I probably have 100 examples because I literally would take any and every gig that came my way. I sang in restaurants, hotels, anywhere they would let me, each performance was more experience and no matter how ridiculous, they all helped shape me as a performer.
When did you feel like you'd finally made it?
I would say without a doubt, when I got to sing at a holiday party event with David Foster and a couple of other well-known singers. In the audience were a ton of big, big stars but sitting in the front row was Barbara Streisand and I was like "Holy Cow, Babs is right in front of me!" David came up to me and told me Barbara wanted to meet me and that she was, like, freaking out about me! She was like "Oh my God, that was amazing! Why are you here? Why aren't you singing at the Met?!"
In my mind I was thinking, "You're Barbara Streisand." There was this glowing aura around her – she's an icon, a legend– complimenting me, hugging me. That's probably the most star struck I've ever been. Luckily I was able to speak but, unfortunately, cell phones were frowned upon so I got no selfie with the Babs.
Any advice for others looking to make it big?
David Foster told me once that the biggest pitfall for any artist is to settle for good enough – you have to shoot for greatness, be brilliant. Aside from that, if you're not afraid to fail, to take risks, you just have to work at it and never give up.
Anybody can learn how to sing, you just have to put in the time to learn the technique. You may not be Pavarotti, but you can learn how to sing, or whatever you want to do. I'm all for working hard and taking a risk. So if you ask me I'm going to say: "Go for it!"
Esther J. Cepeda is a Chicago-based journalist and a nationally syndicated columnist for The Washington Post Writers Group. Follow her on Twitter, @estherjcepeda