Even though the U.S. Latino population continues to grow, Hispanics remain disproportionately under-represented in the legal field.
While a law career can provide entrée into influential sectors of society, the academic requirements, long process, and high costs involved seem to be discouraging many Latinos from pursuing this career. As a result, say legal experts, educators, and professionals, the lack of Latino attorneys will impact the Hispanic community's advancement for years to come.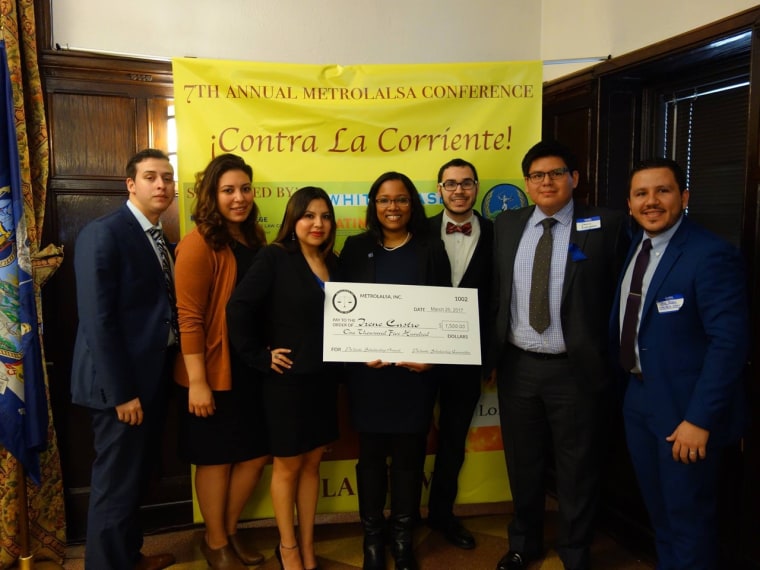 In an airy Fordham University classroom overlooking Lincoln Center, a coalition of Latino law students and graduates recently met to discuss upcoming plans for New York's Metro LALSA (Latin American Law Students Association). Students representing schools like New York University School of Law, Brooklyn Law School, and St. John's University School of Law recounted how they spent their summer.
"I interned at MALDEF, in Los Angeles," one student said. "I worked in the District Attorney's office," said another. When a young woman announced that she had taken the bar exam, the room burst into applause.
These young Latinos seem like typical graduate students. The fact that they are pursuing legal careers, however, makes them very atypical.
According to statistics from the Hispanic National Bar Association (HNBA), Hispanics – who are 18 percent of the population – comprise about 4 percent of U.S. lawyers. For Latinas, these numbers are even smaller; Latinas account for less than 2 percent of American lawyers.
These low numbers are the "biggest concern" for Erica V. Mason, president of the HNBA.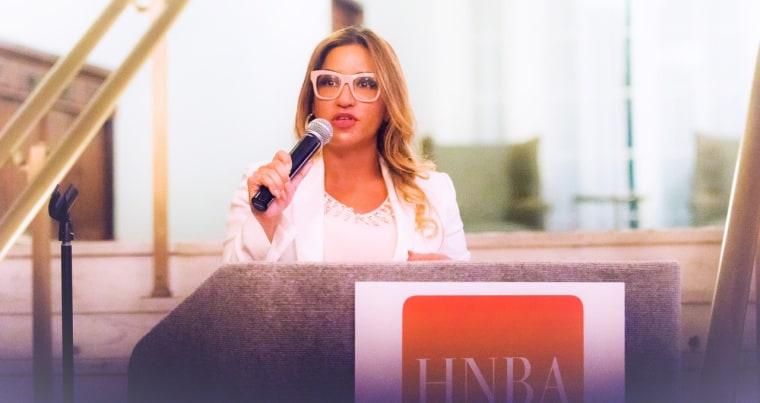 "It is a huge problem, and it has been a problem for a long time," she told NBC Latino. "Every single aspect of society is impacted in meaningful ways by attorneys, including lawmakers, politicians, judges, prosecutors, public defenders, and in-house corporate attorneys who make policies that companies follow."
Not only are Latinos in the legal field statistically rare, these numbers shrink when broken down by areas of specialization. Hispanics are 1.8 percent of law firm partners, and 4.5 percent of federal and state judicial positions. Such numbers matter, lawyers say, because corporate partners are highly influential, while federal prosecutors carry the full force of the law with them.
In particular, the lack of Latinos at the state judicial level holds implications for the criminal justice system. Prosecutors decide when to bring an indictment, what charges to seek, and what sentence to recommend for crimes. In California, where Latinos comprise about 40 percent of the population, a 2015 study found that only 9 percent of prosecutors were Latino.
For starters, Mason believes that the legal profession has an overall image problem. "People hate lawyers, they think we are liars and cheaters. People don't see the good that we do, they have lost sight of that," she said.
RELATED: Hispanic National Bar Association President: We Need More Latino Lawyers
This image problem goes beyond anecdotal. Practicing attorneys regularly disparage their profession, and the legal field ranks high on surveys of job dissatisfaction.
"Plus, with so few of us, many young Latinos have never met a Latino lawyer," Mason said. "So how could they want to be one?" She points to what she calls "the pipeline problem" in attracting Latinos into the legal profession.
Becoming an attorney usually requires a four-year college degree, taking the LSAT (examination), three years of law school, and passing the bar exam – all before settling into long-term employment. Though Latino college enrollment has hit a record high, Latinos tend to lag behind other racial and ethnic groups in graduating from four-year colleges. They also are less likely to take on debt and attend selective colleges than other students.
"This all starts with the structural disparities we still have in education and wealth," said Jennifer Rosato Perea, dean of DePaul University College of Law. "With more Latinos attending community colleges and proportionately fewer in the most selective institutions, that means the ranks of prospective Latino lawyers are thin. At the same time, since many of us are first-generation college graduates, there are issues of mentoring, preparation, and support."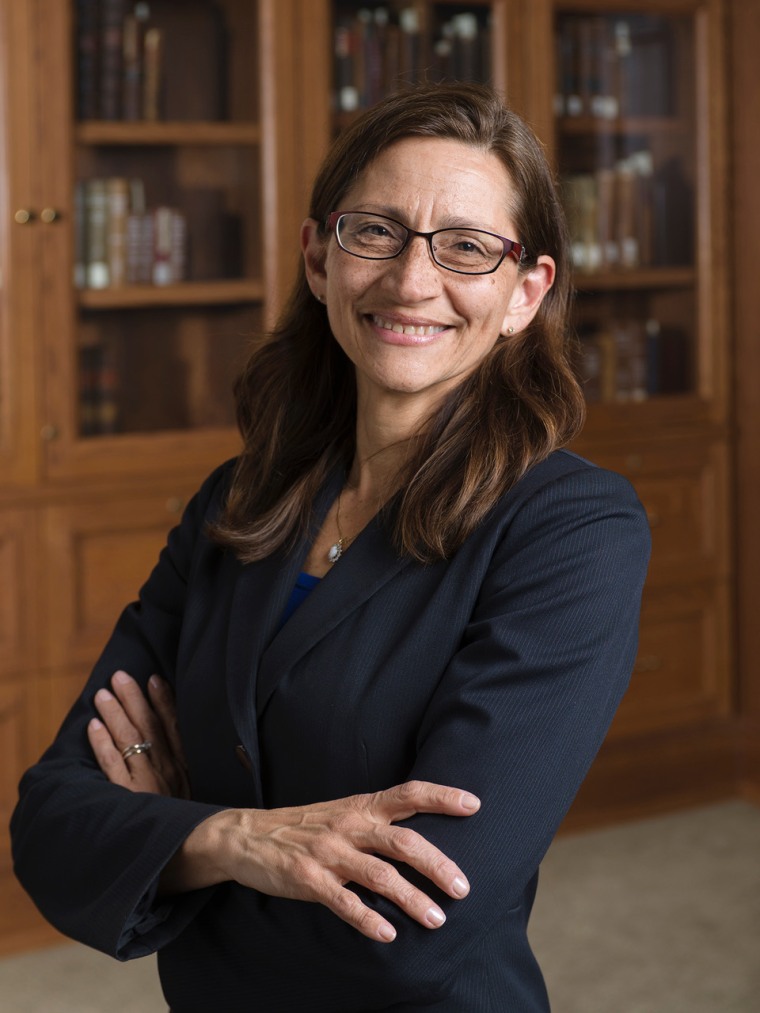 Rosato Perea believes law schools ideally should start targeting potential Latino enrollees as young as middle school. "We need to help young Latinos see law school as a choice," she said, "and then help them get there." She cites DePaul's LegalTrek program, which teaches legal skills and helps undergraduates prepare for the LSAT, as an example of how law schools can recruit more diverse candidates.
"Legal training is the best type of training you can have to succeed in the world as a problem solver," said Rosato Perea, "and we need to ensure that more young Latinos know that."
Many Latino undergraduates likely experience sticker shock when they research the cost of law school. A year in the juris doctorate program at Florida International University can run between $21,000 (for in-state students) and $35,000 (for out-of-state residents). At the University of California Los Angeles School of Law, yearly tuition and fees run between $45,000 and $52,000. One year at Yale Law School, including room and board, costs about $82,000.
Prospective Latino law students may not realize that scholarships and financial assistance can bring these costs down significantly.
This is why mentoring and outreach programs are important, explained Edith Castañeda, president of the Latina Lawyers Bar Association. "Financing a legal education is the biggest obstacle," she said. "A lot of students are wary of incurring debt and they know there is no guarantee of a job. So we try to lessen that burden by providing scholarships, to provide some financial relief."
The Latina Lawyers Bar Association offers programs and events designed to help Latinas navigate law school, learn about internships and interviewing skills, and connect with practicing attorneys. Still, Castañeda recalled a moment of discomfort she felt when she began her legal career. "I was younger and I was about to talk to a judge, and I looked around the courtroom, and it hit me that I was the only Latina in the room," she said. "You do feel like you are alone in the profession, in a way; but that speaks to the need for groups like ours to provide a support network for Latinas, to show we are not alone."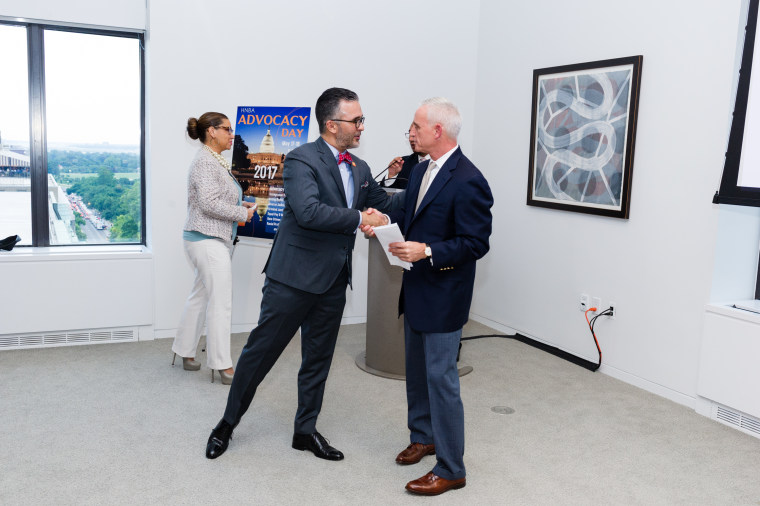 Lawyers and scholars generally agree that the under-representation of Latinos in the law impacts the community's overall image. One non-Hispanic attorney told NBC that, while volunteering at JFK airport in the aftermath of President Donald Trump's first proposed travel ban, she wondered, "Where are all the Latino lawyers? Why aren't they stepping up?" She was surprised to learn that there are simply not many Latinos in the profession.
Several attorneys interviewed by NBC mentioned deeply personal reasons for wanting to become a lawyer, such as wanting to help their families or to remedy injustice. Yet the legal world is not always hospitable to those Latinos who manage to make it there.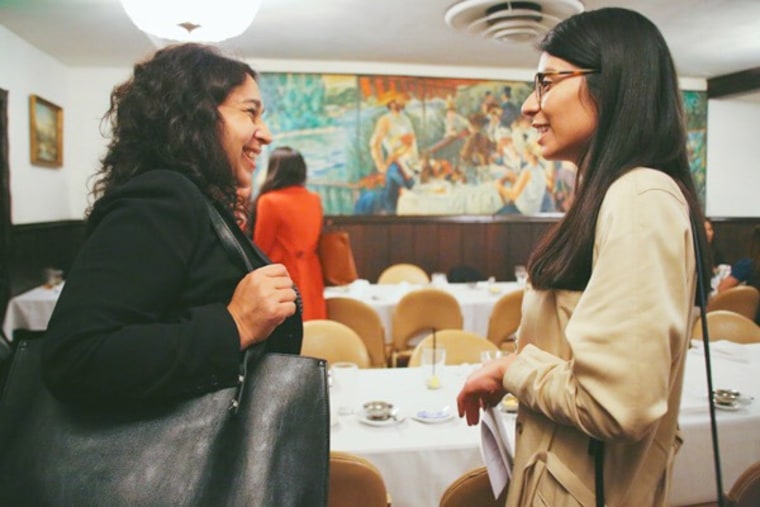 In 2011, Maria Chavez, department chair of politics and government at Pacific Lutheran University surveyed Latino lawyers in Washington state and found that 46 percent said that their ethnicity had caused them difficulties in their profession. The attorneys she interviewed reported experiencing stereotyping, micro-aggressions, unequal treatment, and presumptions of incompetence. One common denominator in their stories, Chavez found, was workplace episodes of marginalization and discrimination.
Chavez, author of Everyday Injustice, believes that things have "unfortunately, not really changed" since her initial study.
This reality concerns Chavez. "It says that we have a problem accepting Latinos as full and equal members of society," she said. "It shows that, even for highly credentialed professionals like lawyers, there are macro-level barriers to equal treatment, based on ethnicity, accents, skin color, and what we look like."
At times, Latino lawyers experience a sense of isolation as they move between the more familiar worlds of home and family and their professional life; Supreme Court Justice Sonia Sotomayor wrote about such feelings in her memoir, My Beloved World.
These feelings are echoed by others, such as Robert T. Maldonado, equity partner at Cooper Dunham in New York City. "This is a grueling profession, it takes a lot out of you. You have to have your heart in it to do it."
RELATED: #NBCLatino20: The Legal Eagle, Andrew Manuel Crespo
Despite the potential obstacles and effort involved, Maldonado would "absolutely" encourage young Latinos to enter the legal profession. "The most important thing about being a lawyer is that you are in a unique position to effect change," he said. "If you work on a case that changes the law, that has a wide effect. I work on patent cases, and the outcomes can change how businesses operate."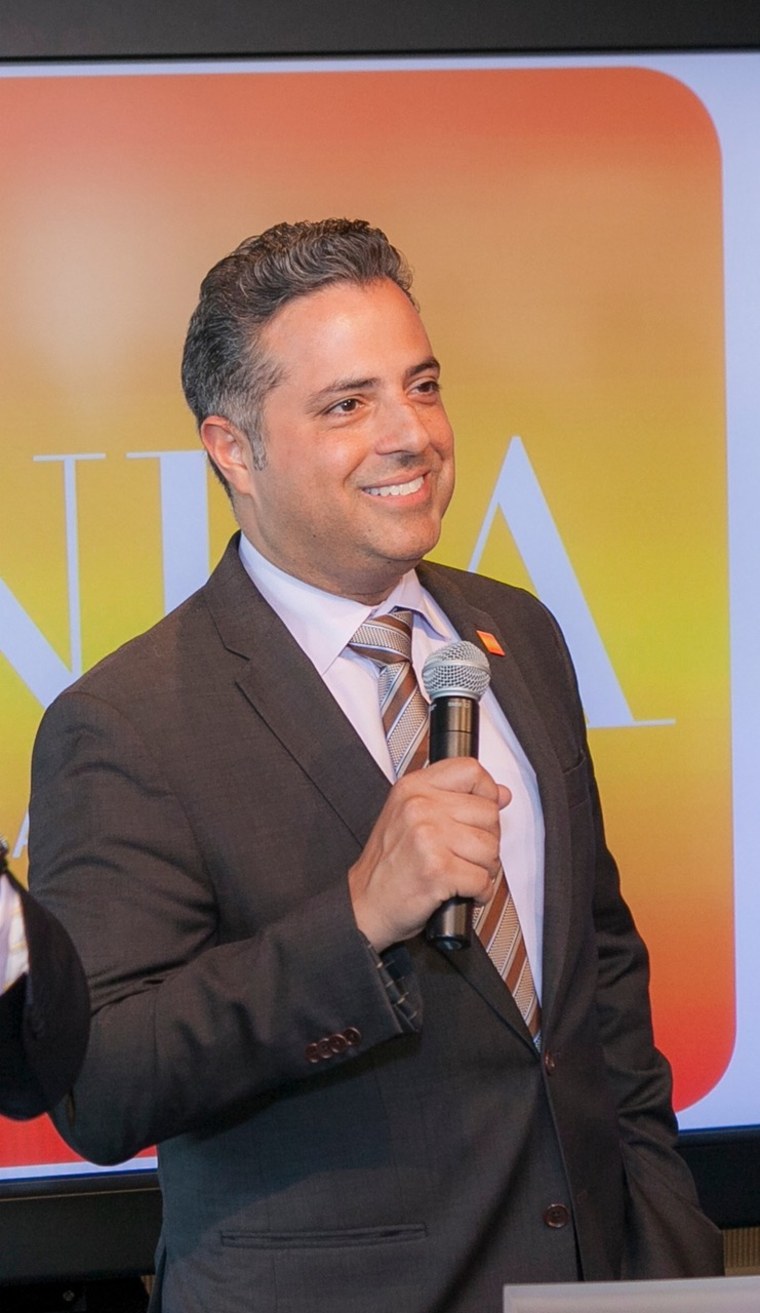 A law degree can open other doors professionally, Maldonado added. "That is something you don't see in a lot of other career paths. Equally important, you can change people's views, who might have preconceived ideas or prejudices, about what being a Hispanic attorney means. You can open people's eyes to what we can accomplish."
HNBA president Mason cited the crisis in Puerto Rico following Hurricane Maria as an example of why the country needs more Latino lawyers. The pro bono legal needs of those impacted on the island are expected to stretch over the next decade, she says. That means there are high school students today who could attend college, law school, pass the bar – and still have an opportunity to provide legal assistance to those affected by the disaster.
Mason remains optimistic about attracting more Latinos into the legal profession. "I have to be optimistic; we can't give up," she said. "It is a big issue, and our work starts with getting our message out. This problem exists – and we all have a role in fixing it."