Pass by any farmer's market on a hot summer day, you'll likely see people sifting through enormous piles of corn — weighing it, pulling back the leaves, and bringing bags of it home for boiling and grilling. Plump and sweet when it's at its peak, you may think that's all there is to it. But according to Jorge Gaviria, 28, the founder and CEO of Masienda, a growing food service business that has become the go-to purveyor of high quality, non-GMO corn from Mexico for top US chefs, there is much more flavor to be had when you know where to look.
"I realized that 98.5 percent of what we produce in the US from a corn perspective has nothing to do with food," said Gaviria. "It's being bred because is has superior starch composition for ethanol. The seed industry is really concerned with yield and efficiency and not the flavor or the nutrition that comes from those seeds."
He hit upon the idea when he was acting as a translator at the International Advisory Council of the Basque Culinary Center, informally known as the G9 Chefs Summit hosted by chef Dan Barber of Blue Hill at Stone Barns, where he was an apprentice.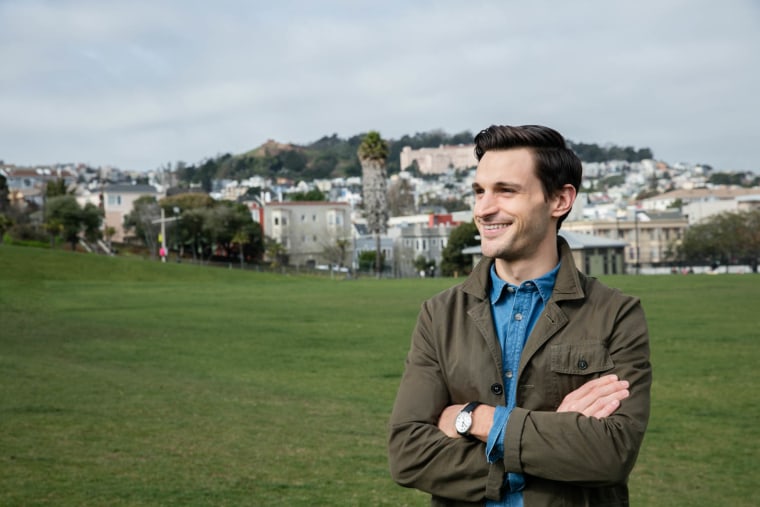 "I'm personally receiving these great chefs at David Rockefeller's private residence as a translator, but I was really the house butler for a day just absorbing all the information I could," he admits laughing.
Listening to famed Brazilian chef Alex Atala talk about sourcing ingredients from the Amazon and its potential for restoring balance to that ecosystem while incentivizing farmers, Gaviria started to think about other ingredients that have been overlooked and kept circling back to corn.
"It was one of those rabbit holes that once I got corn in my head, I couldn't stop thinking about it," he explained.
Gaviria's research took him to Mexico for the first time in 2014, but finding sources for the kind of locally adapted, differentiated maize, also called landrace corn, proved elusive.
He was about to give up when he met with CIMMYT (International Maize and Wheat Improvement Center). CIMMYT had been working with the Mexican government to increase corn productivity and provide assistance to small-scale farmers, known as smallholders, in rural communities, to mitigate its dependence on US corn.
RELATED: Young Puerto Rican Works to Increase Island's Agricultural Entrepreneurs
"Mexico imports one-third of its corn from the U.S., which is confounding if you think that Mexico not only invented corn, but they have the best corn in the world," explains Gaviria.
Through contacts at CIMMYT, Gaviria began working with smallholder farmers to supply 400 metric tons of landrace corn to top U.S. restaurants last year. This year, Masienda is on target to import over 1,300 metric tons, and their network has expanded to include around 1200 small farms in Mexico.
Now based in San Francisco, we spoke to Gaviria about what got him thinking about corn and what gets lost in translation when we think one kind of corn is much like the other.
What is landrace corn and what makes it special?
Landrace is a fancy word for heirloom, but it goes one step further and says this is [a seed] that has been handed down for generations but in one very particular area of the world. So if you try to plant that same seed in Iowa from Oaxaca, it probably wouldn't thrive because it doesn't recognize the soil or the local ecology it's being transferred to.
We're a long way from understanding every single flavor and mapping out every single landrace that exists in Mexico, but we can say and celebrate generally that there's flavor and nuance to be had. It's a subjective and personal experience. What make something really tasty to a Oaxacan might not hold the same appeal to someone from the state of Mexico. The point is that we're celebrating diversity and options.
Masienda works with smallholder farmers in remote rural areas. How were you able to establish these relationships and how have they evolved?
Masienda was not the first company to import corn from Mexico. People do it all the time, but they were working with larger farms. What hadn't been done before was tapping into the smallholder community of farmers that span Mexico. CIMMYT really opened the door for introductions to people at the community level who had been documenting these landraces for decades, whether they were agronomists, preservationists or in seed banks documenting these materials.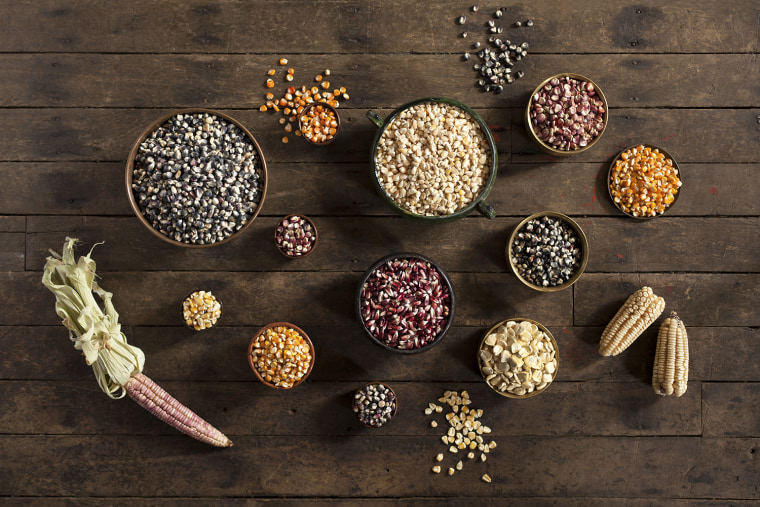 In Oaxaca, we work with a gentleman on the government level who'd been doing this for 30 years in communities that have never had any outside exposure. These people don't even have running water, access to electricity, some don't even speak Spanish, Zapotec communities, Mixtec communities. It was really these community liaisons that have given us the initial foot in the door and privileged access which we maintain fair pricing for this product and for delivering on the promises we're making, which are timely and consistent payments, and that we purchase only the surplus. This is a cash crop but it's also a subsistence crop. It's the only reason it has stayed in existence to this day.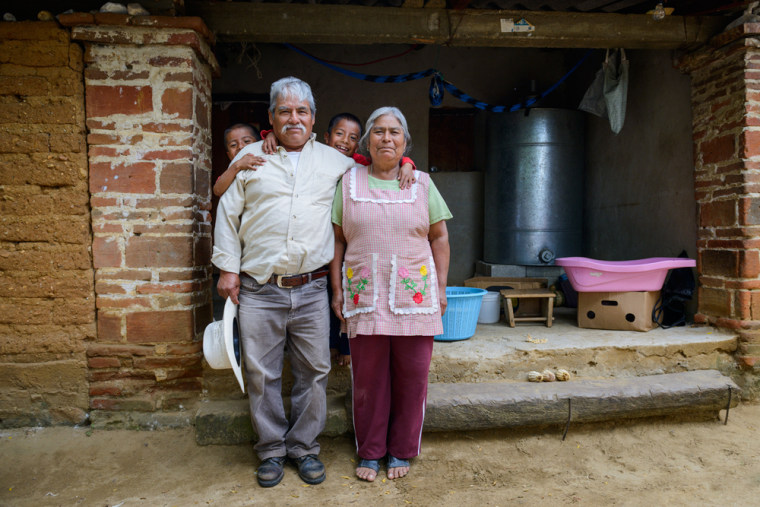 Masienda imports varieties of corn from remote regions cultivated on a small scale. If you are successful in creating a demand, what capacity do these farmers have to scale up?
We deal with this on a case-by-case basis through the help of these community liaisons we work so closely with. It's tough to tell on average. Most of these farmers are working at about 20 percent capacity whether that's just in their yield potential or in the terms of the amount of land they might have. Let's say they have five hectares of land on the higher end, most of them are using about one hectare that covers what you need for household consumption. Previously, there was no point in growing more. So if we're working with 1200 farmers this year and they're all working at 20 percent capacity, they have a lot of room for growth within their existing infrastructure. We want to make sure we're responsibly reaching the full potential of capacity that they have.
A controversial ban on genetically modified (GM) corn was lifted in Mexico last year but is currently on appeal. What alternative does a company like Masienda offer?
The genetically modified debate is ongoing, and I don't see it ending anytime soon. I think seed companies have a lot of money and a lot of interest into turning Mexico into a viable market. If we don't support the alternative, all of these dominoes will ultimately fall. The whole seed industry is built on landraces. Of the 59 landraces, the seed industry chose one that has the most dynamic application and adaptability and bred that.
If we narrowly define the entire population on one specimen, you run the risk of collapse. It's important that no matter what's happening, we're supporting the full spectrum of landraces because biodiversity is the key to a species survival. No matter where anyone stands on the debate, whether GM is good or bad, we consider all sides of the story. It's important to promote the values of biodiversity and to create a market for it. If there's no market for it, there's less of a reason for it to exist.