MIAMI — Although there has been an explosion of Americans traveling to Cuba since former President Barack Obama relaxed travel restrictions, airlines continue to reduce or eliminate flights to Cuba altogether.
Silver Airways and Frontier became the latest airlines to announce they will cancel routes to Cuba. Silver Airways, a regional carrier based in Fort Lauderdale, said Monday it would drop its service to the island effective April 22. The carrier said "other airlines continue to serve this market with too many flights and oversized aircraft." Because of this, there has been an increase in capacity of about 300 percent, according to Silver Airways.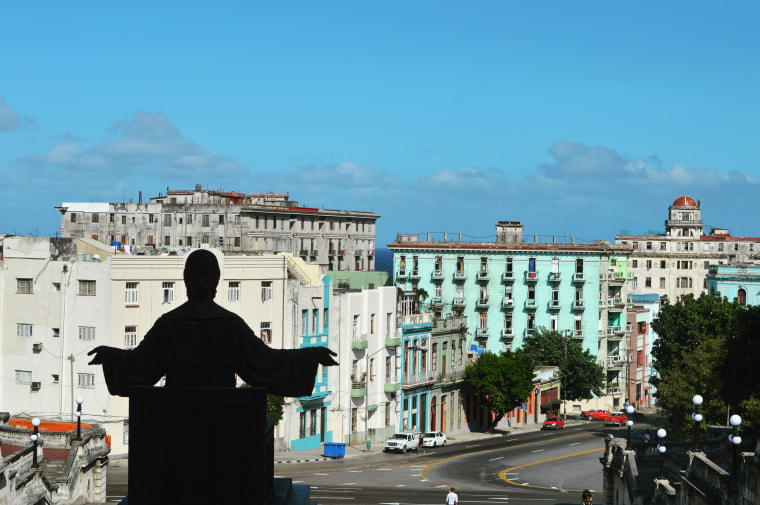 Denver-based Frontier Airlines said it would terminate its Miami-Havana flight on June 4. The airline said "costs in Havana to turn an aircraft significantly exceeded our initial assumptions."
In other words, the costs involved with unloading bags, cleaning the aircraft, customs procedures, etc. were higher than expected. Frontier also said there was a lot more capacity for the airlines in the Florida-Cuba market than demand.
Last year, U.S. airlines raced to apply to the Department of Transportation to operate flights to Cuba. During more than 50 years that regularly scheduled service between the U.S. and Cuba had been cut off, Americans who wanted to travel to the communist island had to take expensive charter flights or go through a third country.
Related: Voices: After Decades, Our Family Is Reunited In Cuba
According to Tom Popper, president of Insight Cuba, which organizes tours to the island, the DOT negotiated with the Cuban government without involving the airlines. They came forth and said they were authorizing 21 flights a day to Havana and 13 flights a day to the rest of the island. The airlines applied for the routes.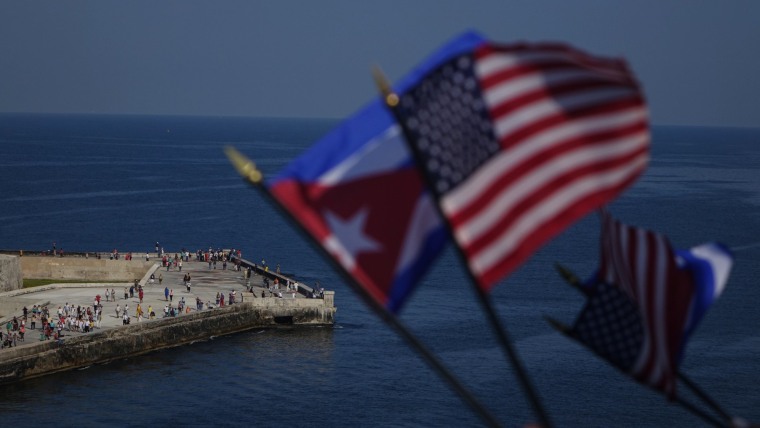 "Not having any historical data for 50-plus years on what commercial flight capacity and volume would be, everybody wanted to apply for one of the available routes. Once all the flight routes were granted they went to market to see what would happen," Popper said.
In some cases, adjustments have had to be made. Earlier this year, JetBlue announced it would use smaller planes for its Cuba flights and American Airlines cut its daily flights to Cuba by 25 percent.
For Silver Airways, the lack of demand "coupled with overcapacity by the larger airlines has made the Cuban routes unprofitable for all carriers," an emailed statement said.
Popper thinks part of the problem is that the DOT "said hey, who wants all of these routes and somebody had to grab them." But also airlines overestimated how many Americans would travel to Cuba.
Related: Travelers Push For Trips to Cuba in Case Trump Dumps Deal
Robert Muse, a Washington D.C. attorney who closely follows the Cuba travel industry says he remembers some analysts saying "this is a bubble. They just didn't see the numbers were there."
He said the airlines "clearly overestimated," especially in regard to the smaller provincial cities like Camaguey or Santiago. Also, as flights to Cuba become available in cities throughout the U.S. like Orlando, Florida, Los Angeles and Newark, New Jersey, there is less of a demand for flights from Miami. People no longer have to make a connecting flight in Miami.
The U.S. embargo on Cuba remains in place and Americans still can only visit if they fall into 12 categories of travel such as family visits or people-to-people visits. So, relaxing at a resort by the beach is still off limits.
Not being able to easily use an American credit card on the island is also a deterrent. People who travel independently to Cuba have to take thousands of dollars in order to pay for their hotel, meals, and transportation on the island. American tour companies offer package deals where the bulk of the fees can be paid with a credit card through the tour company.
Because of lack of infrastructure on the island there are not enough hotel rooms to meet the demand of tourists. As a consequence, hotel rates skyrocketed since Americans began visiting, though the rates have begun to decline recently. Even taxi drivers and restaurants have increased their prices.
Despite the price increases, Popper says the volume of tourists has gone up. He said Insight Cuba sent 2,800 people to Cuba in 2014. But by 2015 and 2016, that number had increased to 6,000 per year.
According to the state-run site CubaDebate, the number of Americans traveling to Cuba spiked in January of this year at 43,200. CubaDebate said that's a 125 percent increase from January of last year. In addition, it reported 31,000 Cuban-Americans traveled to the island in January.
Muse also mentioned the theory that Americans want to see Cuba before it changes. This only takes one trip to the island.
"One concern is that there is a finite number of people who are deeply interested in Cuba and when you exhaust that, well then the travel is going to fall off," he said. Cuba will then have to compete with destinations in Mexico, the Dominican Republic, and other Caribbean islands.
For now, U.S. policy towards Cuba remains under review and it's uncertain what measures, if any, the Trump administration will take in regard to travel to Cuba. "It's a little questionable where the US market for Cuba is going," Muse said.