María Brenes' first name has an accent on the letter "í" — but you wouldn't know that by looking at the Los Angeles resident's government documents.
Since 1986, when Californians voted to make English the state's official language, state residents like Brenes who have accent marks or tildes in their names have been barred from including them in birth and death certificates, marriage licenses and other forms of government documents.
Brenes hopes proposed legislation — CA Assembly Bill 77 — changes that.
The bill would allow for the use of diacritical marks — like accents — and the Spanish-language letter "ñ" on government-issued documents. Residents would be able to request new ones with the desired changes for a fee.
"I think it's an incredible opportunity for California to acknowledge the cultural language diversity of the state," said Brenes, 46, an executive director at InnerCity Struggle, a neighborhood nonprofit in East Los Angeles. "Maria has an accent on the 'í,' and I've had to compromise where it's accepted and where I can insert it."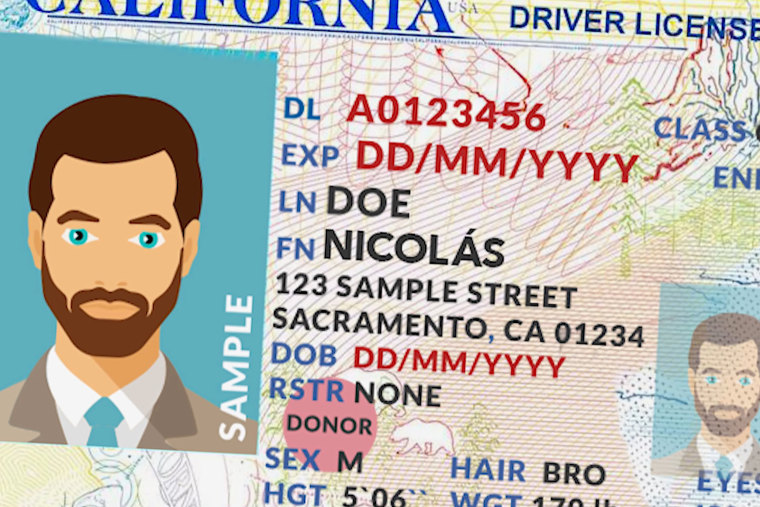 The potential change would affect not only the state's large Latino population of more than 15 million but others with non-English names, such as Californians of Vietnamese, French or Arab heritage.
Brenes also wants the bill to pass for her son Emiliano, 12, and daughter Alegría, 10. Her daughter's name, which means happiness in Spanish, has an accent; so does the children's last name, Sánchez-Brenes.
If the legislation passes, Brenes would pay to change her children's names to reflect their accents, so they grow up embracing their Mexican heritage.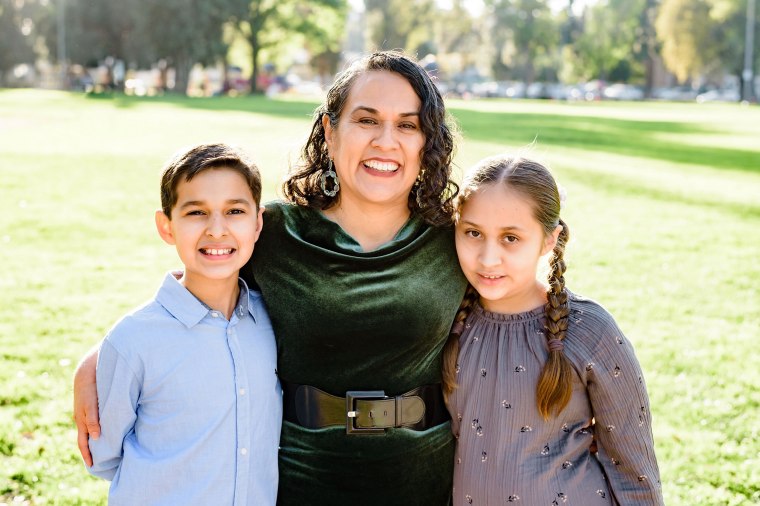 "We have been too often conditioned to assimilate and to integrate, but at the cost of losing essential parts of who we are and what we represent," said Brenes, who grew up being scolded by educators for speaking Spanish in school during the 1980s and '90s.
'A move against Spanish, Latinos'
In 1986, California voters passed Prop 63, which established English as the official language in the state. That same year, the use of diacritical marks was stopped at the county level because of the state government's interpretation of the law.
But the law was clearly selective — the state allowed hyphens for names such as Smith-Jones and apostrophes in names like "O'Hare," but accents used in names in other languages such as Spanish were "unacceptable entries."
"That is an important contrast, because if lawmakers didn't like the way some languages or some ethnicities didn't conform to their version of English, then that should have been applied equally," said Matt Barreto, a professor of political science and Chicana/o and Central American studies at the University of California, Los Angeles. "We can very easily infer that this was a move against Spanish [and] Latinos — and that other marks were allowed to stay in if they were from European ancestry."
President Ronald Reagan signed the Immigration Reform and Control Act of 1986, known as IRCA, which set off a conservative reaction in California and other states after an estimated 3 million undocumented immigrants were allowed to adjust their status.
"Conservatives were very opposed to that. They did not agree with what Reagan had done and so they started to push back and they started to organize. And it did really culminate in the mid 1990s," said Barreto. California Gov. Pete Wilson, also a Republican, championed the passage of Prop 187, which barred immigrants without legal status from accessing the state's public services, including public education and health care; it was ultimately overturned as unconstitutional.
Ignoring the state's Spanish-language, Mexican history
According to David Hayes-Bautista, director of the Center for the Study of Latino Health and Culture at the UCLA School of Medicine and a professor of medicine, the issue of language in the state predates Prop 63.
In fact, California's original Constitution of 1849 included Spanish and diacritical marks because there were Spanish-speaking delegates of Spanish and Mexican heritage. California was part of Spain and later Mexico before it became a U.S. state.
"I've often said that [1849] was the last time that Latinos were relatively proportionally represented, up until recently," Bautista said. "The Constitution created a bilingual situation in which literally it says that 'all laws decrees regulations, that from their nature require publication shall be published in English and Spanish.' Minutes were kept in Spanish as well as English of the California constitutional convention."
The state, cities and counties had to do everything bilingually until 1889, when the California Constitution was rewritten to exclude Chinese immigrants, which removed bilingual provisions in the process, Bautista said.
"It didn't mean you couldn't speak Spanish. It just meant the state didn't have to support any Spanish-language translation henceforth," Bautista said. "They also kicked the Chinese out of California, and they also made English the official language of instruction and state-supported schools."
Previous tries — but no changes
It's the third time legislation like AB 77 has been introduced, this time by Assembly Member Blanca Pacheco, who represents the state's 64th district.
Efforts for the change are also being led in part by Nancy Chaires Espinoza and her husband, Pablo Espinoza, who attempted to get their son, Nicolás Agustín Espinoza Chaires, a birth certificate with the proper accent marks but were surprised to learn that it was prohibited.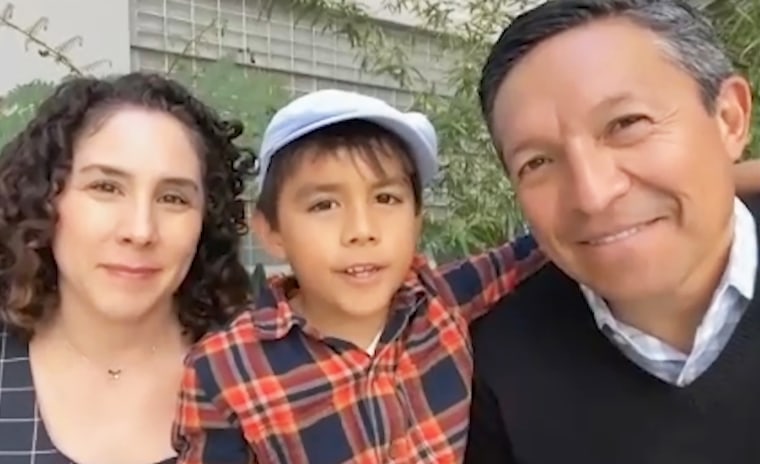 "Initially, we thought surely there must be some mistake. ...We thought that maybe the folks in the hospital just didn't put the right mark on the name," Chaires Epinoza, 43, board president at Elk Grove Unified School District in southern Sacramento County, told NBC News. 
Chaires Espinoza and her son testified in support of the bill before the Assembly Committee on Health on Tuesday.
A previous legislative attempt failed in 2014 after hardware and software upgrades were deemed too costly, in excess of $10 million. A few years later in 2017, Gov. Jerry Brown vetoed a similar bill, stating it would be a "difficult and extensive proposition," after facing opposition from multiple state agencies, including the California Department of Public Health, which would be required to allow the use of diacritical marks.
Barreto said it wouldn't be difficult to modernize software and computer systems to allow for diacritical marks, noting the commercial market already includes them in everything from bank statements to soccer jerseys, for example. Bautista recognized such changes would only be costly if governments like California went back historically to add the marks.
The Health Department's current director, Tomás Aragón, uses accents in his own name. "The California Department of Public Health (CDPH) does not comment on proposed legislation," the group said in a statement when asked about the current efforts.
Other states like Texas, Illinois, Kansas, Hawaii, North Carolina, Oregon, Alaska and most recently Utah have passed laws allowing for diacritical marks.
Despite the proposal in California, diacritical marks are not recognized by the U.S. federal government in documents such as passports and Social Security cards.
"The government is just behind the times on this," said Barreto. "It is definitely long overdue and there is nothing pushy or in your face about telling the government that you want them to spell your name correctly. It should just be something that people have a right to."