CHICAGO - Coming off the heels of some great performances in 2017, many are expecting 2018 to be a big year for Latino athletes.
From all-star players who retired after one final curtain call to those who became Hall of Famers while others added diversity to their respective sports, 2017 proved to be a big year for Latinos in sports. During the same year, Latin America was showcased on the worldwide stage. Plus, many Latino athletes lent a hand to social, humanitarian and political causes. For these reasons, expectations for 2018 are high.
These are some of the Latino athletes you might want to keep an eye on this year.
Latinos at the 2018 Winter Olympics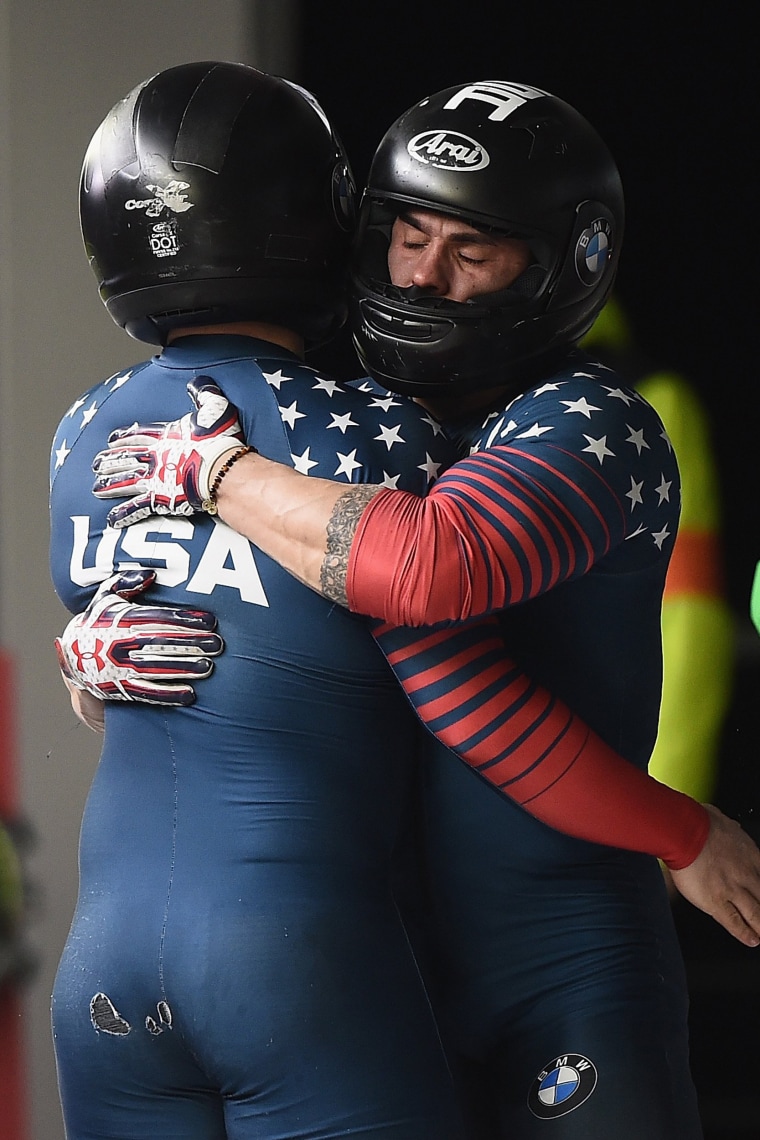 The latest edition of the Winter Olympic Games begins next month in South Korea, starting Feb. 9th on NBC. Once the opening ceremonies commence, there will be three Latinos among the ranks of Team USA. Speed skater Jonathan Garcia, along with bobsledders Luis Moreira and Carlo Valdes, could bring the gold to Team USA — which is among the favorites to win big in 2018. These particular athletes also get to break the stereotype that Latinos are only made for the Summer Olympics.
New York Yankees outfielder Giancarlo Stanton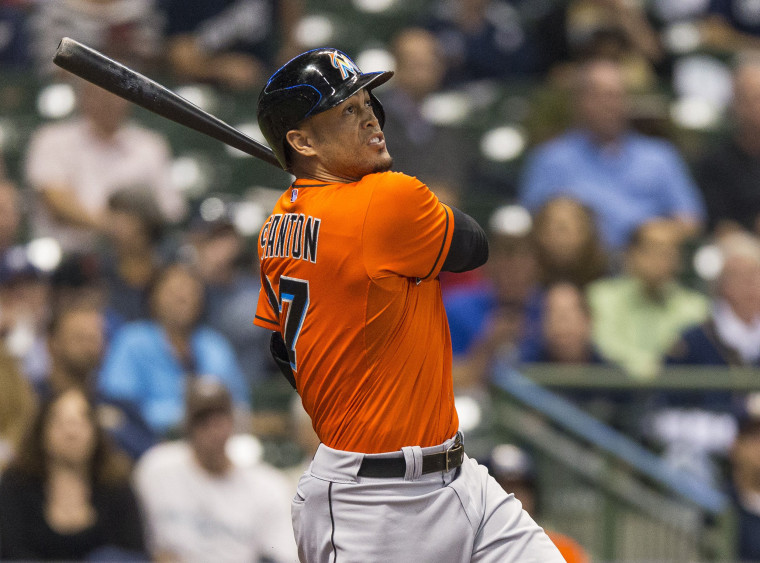 During a record breaking 2017, the 28-year-old touched numerous hitting records with the underachieving Miami Marlins. And now, Stanton takes his 297 career home runs, 672 career RBI's, and four All-Star Game selections to The Bronx — where he'll join the Yankees team. He'll be playing alongside fellow Latino sports stars like Gary Sanchez, Dellin Betances and Aroldis Chapman.
Stanton's ability to smash home runs at a record pace, combined with Yankees power hitter Aaron Judge, could be exactly what the Yankees need to earn their first World Series title since 2009.
2018 should be a fun year for the Bronx Bombers.
Boxer Saul "Canelo" Alvarez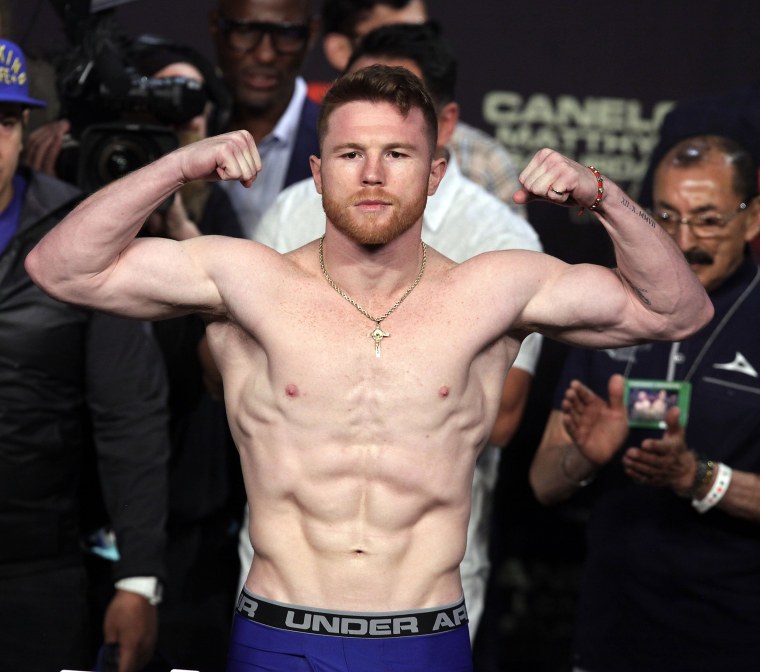 The current Ring Magazine and Lineal middleweight champion of the world is the face of Mexican boxing. At just 27-years-old "Canelo," meaning cinnamon in English which is a reference to his red hair, has an impressive record of 49 wins, 1 loss and 2 draws. Since 2013, the Guadalajara native has stepped in the ring with some of the biggest names in boxing. On top of that, Alvarez has won world titles in both the junior middleweight and middleweight divisions.
His blockbuster fight with fellow middleweight Gannedy Golovkin was ruled a draw back in September due to a controversy with the fight's score. This means that Golovkin and Canelo will be facing each other on a worth-watching rematch that will determine who will earn the title in 2018.
Women's soccer star Sofia Huerta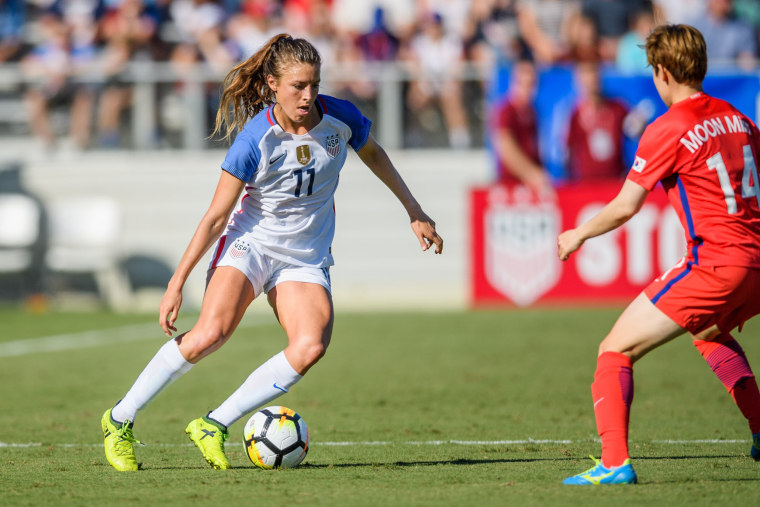 She's only 25-years-old but this energetic forward has already racked up accolades throughout her young career. For starters, she's the first female player to play both for and against Team USA.
Huerta has been playing for the U.S. Soccer Women's National Team for almost a year now, but her international career began when she played for the Mexican team in 2012 and 2013. Between both national teams, she has scored a total of five goals while picking up a combined 11 caps.
At the club level, she has played for the National Women's Soccer League team the Chicago Red Stars since 2015 — where she has made her biggest impact by scoring 19 goals and dishing out nine assists for Chicago thus far.
Huerta was a significant reason why the Red Stars were the fourth best team in the NWSL in 2017, so expect her to do even more in 2018 as she continues to take the soccer world by storm.
Lionel Messi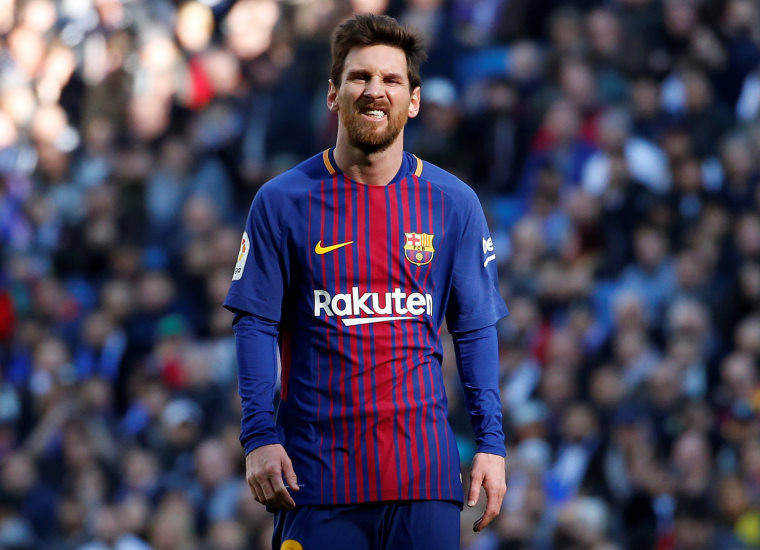 Argentina's native son continues to prove himself as one of the best soccer players in the world. Although he's constantly compared to his archrivals Cristiano Ronaldo from Portugal and Brazil's Neymar, Messi continues to carve out his own legacy in the sport.
The 30-year-old has played for Spain's FC Barcelona at the club level since 2004. This year he leads the team in both goals (16) and assists (7), but he's getting ready to be called upon to captain Argentina's national team again when the FIFA World Cup takes place in Russia this summer.
Messi is the countries all-time leader in international goals (61), second all-time leader in caps (123), and the prime reason why "La Albiceleste" is one of the favorites to win soccer's top prize.
In addition to being one of the world's top athletes, he's also one of the world's most charitable.
NFL prospects Eddy Piniero and Will Hernandez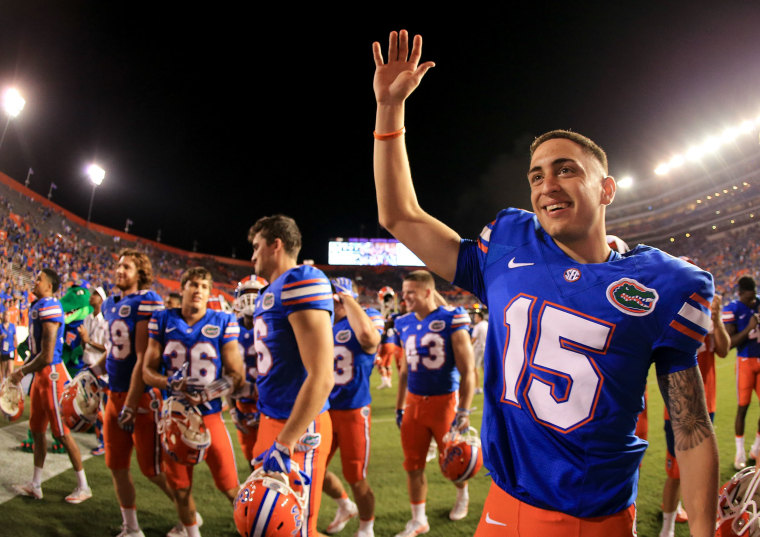 During the 2017 football season, both men made a significant impact in college football history. Both Piniero, a place kicker for the Florida Gators, and Hernandez, an offensive lineman for Texas-El Paso, were named to the 2017 Associated Press All-America team.
Latino's have been named to the All-America team in every season since 2012. Piniero is the fourth Hispanic kicker to make the list in that time span, while Hernandez (also named to the 2016 team) joins former Florida State kicker Roberto Aguayo as the only Hispanics to make the list in back-to-back seasons in that same period.
Their selections mark the first time two Latino players are selected two years in-a-row.
Piniero grew up in Miami, after both of his parents arrived to Florida in the 80's. His father had escaped communist Cuba and his mother left Nicaragua after martial law was put in place.
Hernandez, however, came to El Paso from Las Vegas.
Because of their success at the collegiate level, both men have entered the 2018 NFL Draft. Both are projecting as first to second round picks.
Toronto Maple Leafs forward Auston Matthews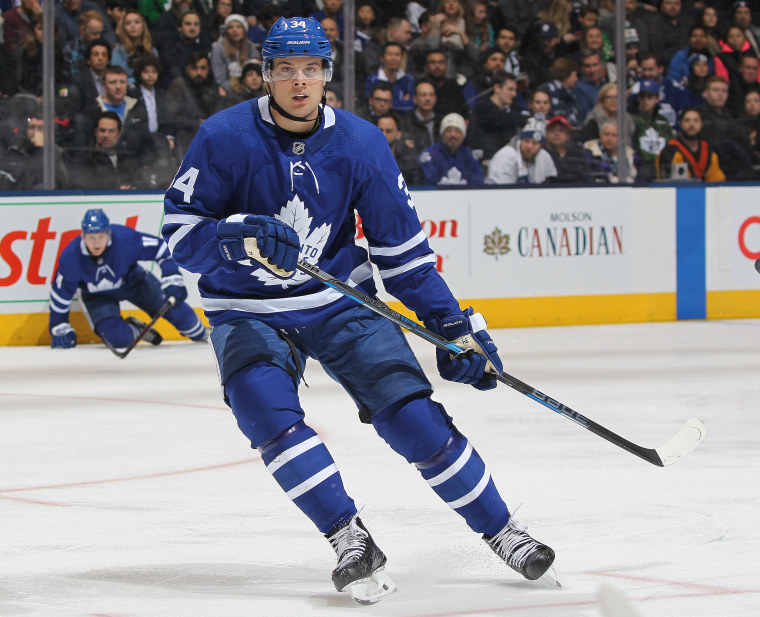 After being the National Hockey League's very first Latino to be drafted No. 1 overall, Matthews has established himself as one of the game's premiere players.
He has been selected to the 2018 NHL All-Star game, the second All-Star nod in his young career, thanks in part to the fact that he's accumulated over 50 goals and more than 40 assists in just 102 games. The 2017 Calder Trophy winner, which awards the Rookie of the Year, is one of the leading candidates for this year's Hart Trophy (National Hockey League Most Valuable player).
Minnesota Timberwolves center Karl-Anthony Towns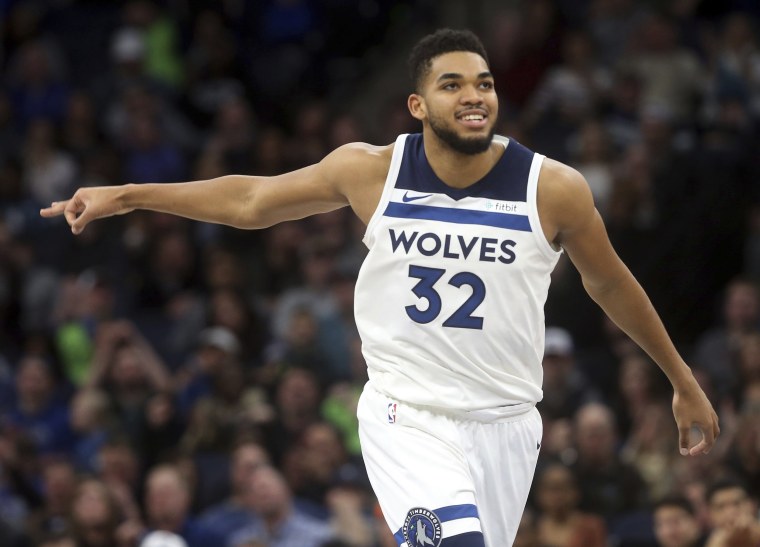 Ever since this 7-footer was chosen as the No 1. overall selection in the 2015 NBA Draft, he's proven himself to be one of the most dominant players at his position. Towns, who's half Dominican, leads the league's Hispanic players — scoring (20.2 points per game), rebounding (11.9 RPG), and ranking third among NBA Latinos in blocked shots (1.51 BPG). He's leading the push to get his team back into the NBA Playoffs for the first time since 2004, and he's a strong advocate for racial equality.
Here's to another year of Latino sports excellence!