Luz Sosa says she explains Bernie Sanders' views on education, health care, jobs and immigration in Milwaukee, while Darryl Morin says he's doing all he can to keep Donald Trump from winning the state's delegates.
Latino voters in Wisconsin only number about 156,000 and are just 4 percent of all eligible voters in Wisconsin, but Hispanics see big stakes in Tuesday's primaries for the growing Latino community in the state.
The Stop Trump forces are waging a big campaign to keep him from getting the delegates he needs to win the nomination outright. Heading into Tuesday Trump was trailing Ted Cruz in polls. Meanwhile, polls showed Sanders with a slight lead over Democratic frontrunner Hillary Clinton. Another Sanders win might build more momentum for him heading into the crucial New York primary.
The primary comes a little more than a month after thousands of people joined in the "Day Without Latinos" protests, organized by Voces de la Frontera Action. The Latino community turned out in droves and made itself very visible to show how important they are to the state's dairy and other industries and to oppose anti-immigrant bills in the Wisconsin Legislature.
The legislation was stopped and Sosa, who participated in the march with the group Citizen Action of Wisconsin, thinks Latinos played a big role. She's hoping her interactions with potential votes who are Latino will also have a big effect for Sanders.
"I always really liked Bernie. I first heard about him two years prior to the election and I really like his ideas that he stood up for homeowners when the recession was happening and how he was telling the banks they can't take advantage of people," said Sosa, an economist who teaches at Milwaukee Area Technical College.
Related: First Read: Catch-Up Day In Wisconsin
Along with telling others about Sanders, Sosa has been working to help make sure Latinos have the right photo identification to vote. Wisconsin is one of the states with a voter ID law. Sosa said her college started work before the law passed to make sure student's identification met the criteria to be used for voting, but other schools do not have acceptable ID cards. Voter identification laws have long been criticized as attempts to curb voting by minorities.
Wisconsin saw many Mexicans migrate to the state during the Mexican Revolution and others who settled in the 1900s in search of economic opportunities. Thousands of temporary Mexican and Latino workers arrived in as part of the Bracero guestworker program from the 1940s to the 1960s, according to Wisconsin Department of Health Services.
In 2014, Census reported that the state's Hispanic population- at 6.5 percent of the state population - had overtaken the African American population, 6.3 percent, as the largest minority group in the state.
"The things that connect us to Wisconsin is we are hard working, just like Wisconsinites, we are very friendly and we love our families," said Sosa, who was born in Paraguay and emigrated from Argentina when she was 16. Her father, a U.S. citizen, found a good job in Glendale, Wisconsin and the family moved.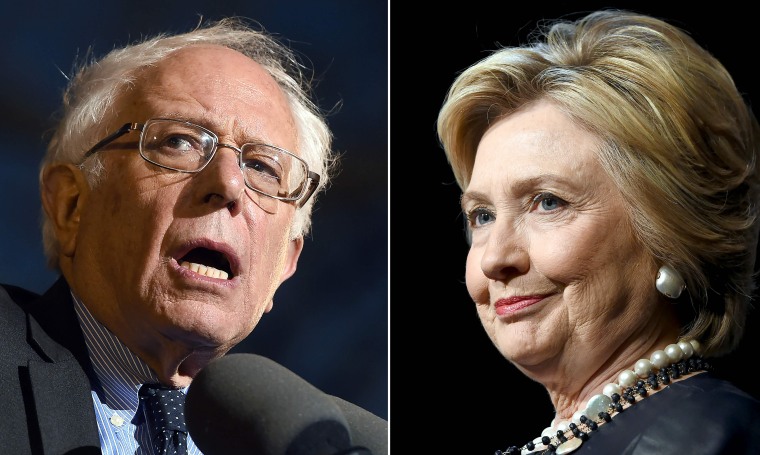 The state also saw an influx of Puerto Ricans in the 1940s who worked in tanneries, foundries and factories.
Carmen Cabrera, a volunteer for the Clinton campaign in Milwaukee, said her mother moved to the mainland decades ago with her and her two siblings. Cabrera, 63, vividly recalls segregation in the city and change brought by the Civil Rights Movement. She has worked with non-profit groups over the years to elevate Latinos and finally is seeing Hispanics move into political power.
"I remember that Milwaukee was and is still one of the most segregated cities and as such the Latino community was kind of small. There wasn't that much opportunity, open housing. There were discriminatory hiring practices and we fought for bilingual education for us," Cabrera said. "When (Clinton) left college, she went to work for people that were disenfranchised and children," she said.
In 2004, Cabrera insisted that the campaign of then Democratic nominee John Kerry create a separate Latino office in Milwaukee to reach Hispanics. She's been working for Clinton from there since early April.
"Presidential campaigns are starting to recognize the importance of our vote," she said.
Related: What Is The Latino Vote, Anyway?
Nationally, Latinos are more likely to vote Democrat. President Barack Obama carried about 65 percent of Wisconsin's Hispanic vote in 2012, according to a Pew Research Center exit poll analysis. But LIBRE Initiative, a non-partisan group that promotes conservative principles, and the Republican Party have been reaching out to Latinos in Milwaukee.
"There are quite a number of us," Daryl Morin said of Wisconsin's Hispanic Republicans. "We would be more if we could ever get past the issue of immigration and the way it's been treated."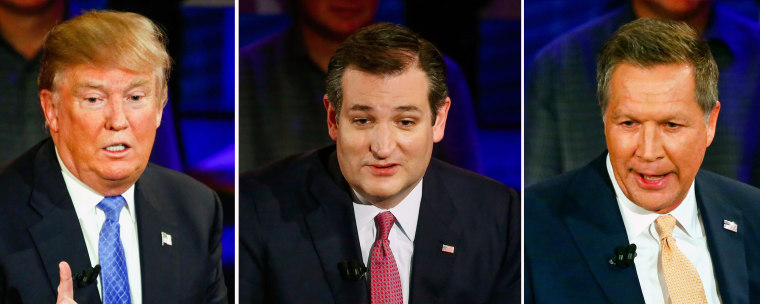 "There is an anger that I haven't seen in some time probably since the Sensenbrenner bill that pervaded the entire community," said Morin, president and CEO of Advance Wireless Inc. in Franklin, Wisconsin.
The Sensenbrenner bill refers to a 2006 anti-immigration bill that was seen as draconian and overly harsh. It triggered massive marches in major cities throughout the country that drew hundreds of thousands of protestors to each of them.
Morin said immigration reform is generally supported in the state and "nobody is even listening anymore" to candidates with anti-immigrant messages. He said he planned to vote to keep Trump from receiving the required delegates and to work with friends in other states to make sure a "more moderate or true conservative wins."
"There is tremendous hope the convention becomes a brokered convention so there can be more candidates," Morin said.