STAMFORD, Conn. — For Miriam Martinez-Lemus, the tracking device she has worn on her ankle for months is a bothersome reminder that the U.S., despite being her home for the last 26 years, has ordered her to leave.
But it is also tangible proof of her determination to stay.
Martinez-Lemus, 53, who has lived in the U.S. without legal status since leaving her native Guatemala in 1992, has attracted the support of neighbors and public officials in Connecticut for defying an order to leave the country when her stay of deportation was denied last year. The order came after she had checked in with immigration authorities for years without incident.
Martinez-Lemus has said that she will not leave her husband and two daughters because the oldest, Brianna, 13, has Type 1 diabetes and requires constant care and medical attention.
"It is so stressful, I feel like a criminal," a tearful Martinez-Lemus said of living with the tracking bracelet that was issued by Immigration and Customs Enforcement (ICE). "It feels awful, as if I had done something terrible, especially when we have always tried to do the right thing."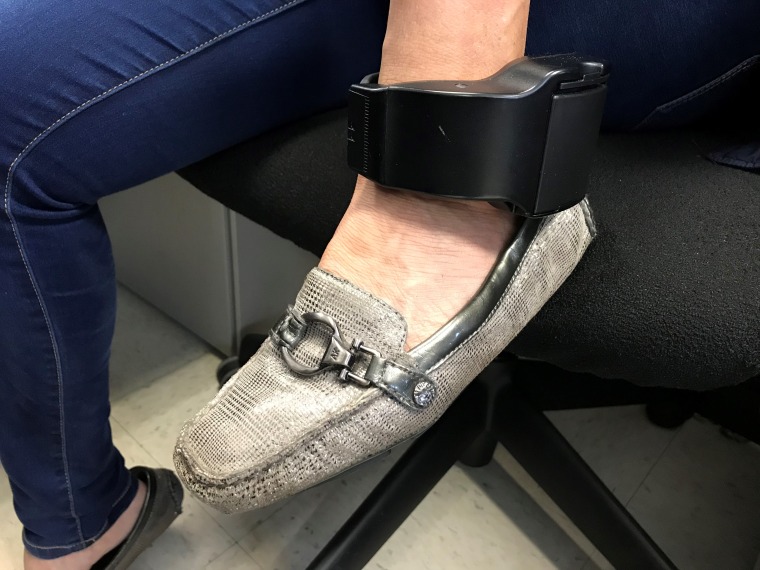 Community advocates say they are seeing more cases like hers, with fewer stays of deportation being issued.
"It is kind of the new norm," said Catalina Samper-Horak, executive director of Building One Community (B1C), a nonprofit organization that provides support to immigrant families in the Stamford area.
"Before, Immigration had discretion," she said, adding, "Miriam has a very strong humanitarian case, a very strong reason for her to stay."
Fleeing violence and deaths threats in Guatemala, Martinez-Lemus crossed the border into the U.S. and settled in Stamford, where she now lives with her husband, Raphael Benavides, and daughters Brianna and Alison, 10.
She worked as a nanny for a family in Greenwich for 10 years, and for various cleaning companies. She and her husband own a small apartment, and her daughters, both U.S. citizens, attend Stamford public schools, where they play basketball, participate in the school play and, according to their mom, excel at academics.
After Martinez-Lemus' application for asylum was denied, she began pursuing other avenues to legalization. She has routinely checked in with immigration since 2012, and received stays of deportation — until November.
At the time, ICE said in a statement: "A federal immigration judge granted her voluntary departure in 2002, but she failed to leave the U.S. as instructed and that order automatically changed to a final order of removal."
But instead of boarding a flight to Guatemala after the removal order was issued, Martinez-Lemus went home to her family — where she has remained since, waiting for ICE to knock on her door or for her appeal to be heard in immigration court in Hartford.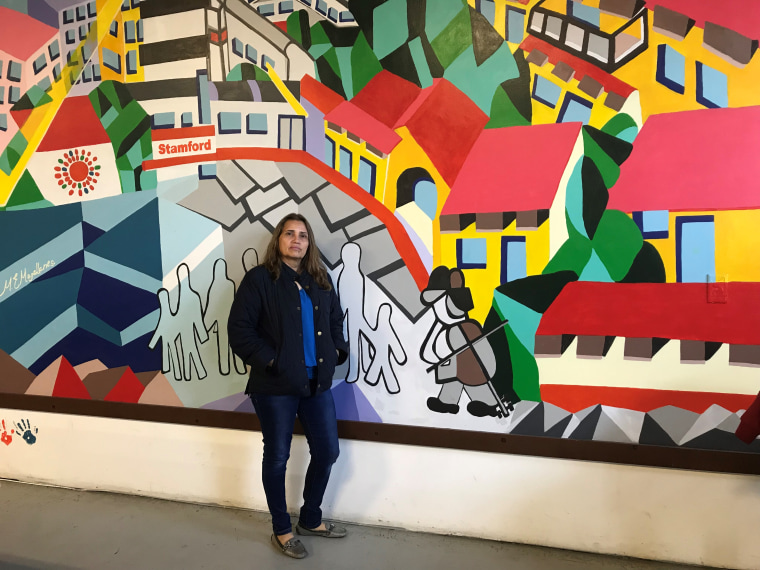 Her attorney, Glenn Formica, won a last-ditch motion granting her an emergency stay of removal until her appeal is heard.
In the meantime, Martinez-Lemus has to check in with ICE every two weeks and has a home visit once a week, Formica said.
He said that the government was in a very "aggressive" removal phase.
"Whereas in past administrations, you would not see someone with such a profoundly sick child being asked to depart the country, now you are," Formica said. "I think ICE's position is, unless the court grants her a stay, we are putting her on a plane. ... Immigration is removing anybody and everybody."
Formica's practice has around 300 active removal cases, a drastic increase from this time in 2017.
The managers at Building One Community, which has helped 2,700 families from 52 different countries, have also seen a significant increase in cases such as Martinez-Lemus'. Last year they allocated more resources and hired additional staff, including a full-time immigration attorney, and started new programs to handle the growing need.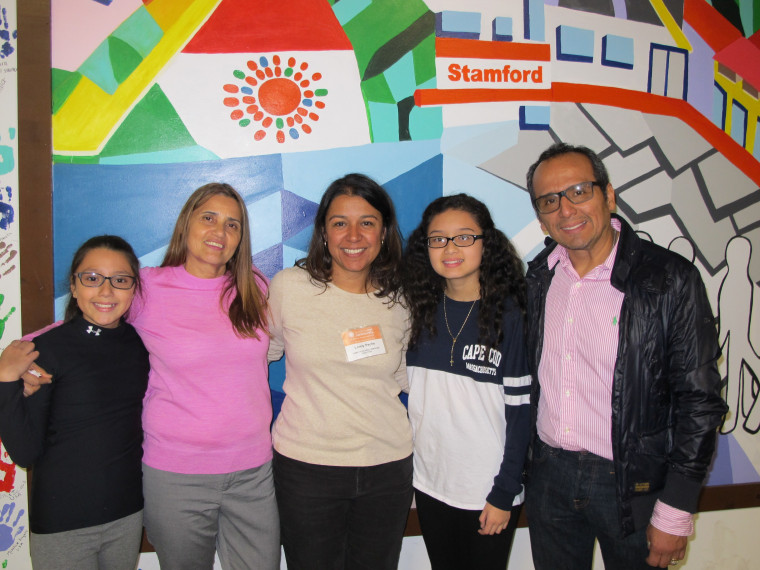 "2017 was a huge year of growth in terms of the [organization's] immigration component because people were really scared," Samper-Horak said. "We started doing training for the Stamford public school teachers. We started going to community events and other nonprofits and making sure that they understood how the political landscape was affecting people."
Connecticut's Gov. Dannel Malloy and Sen. Richard Blumenthal, both Democrats, have been publicly supporting the family.
"It is my hope that the stay of deportation will give time for reason and rationality to prevail, and that Miriam's case will now be given full and fair consideration," Blumenthal said in a statement Tuesday, adding he hopes she is allowed to stay in the state with her family.
Martinez-Lemus said her daughters cry whenever she goes for her bracelet check-in, because they're afraid they won't see her again. "I tell them we have to have faith," she said.
She has a pending motion before the immigration court in Hartford to re-open her case, and her lawyer is hopeful it will be on the docket soon.
"She will do anything, as much as she hates that bracelet," Formica said. "If that is what it takes so that she can look after her daughter, she is going to do that."