Two-time Olympic gold doubles winner Gigi Fernandez, a Hall of Fame tennis professional, is no stranger to the ongoing power crisis in Puerto Rico.
"When I was a young girl growing up in the island, power would go out for no apparent reason," Fernandez told NBC News. "This was over forty years ago and we still have the same issues."
Hurricane Maria has presented a huge challenge, but Fernandez sees this as an opportunity to help solve the island's electricity issues.
Fernandez, along with seven other world class athletes have teamed up with VIKTRE, the world's largest online platform for pro athletes. Together, they launched a crowdfunding campaign called the VIKTRE Challenge. The money raised will go to the Foundation for Puerto Rico, a local nonprofit, which will coordinate with companies like Tesla to quickly install resilient, solar powered projects islandwide.
"I visited Hospital del Niño in Puerto Rico back in December with a team from Tesla, who donated solar panels and battery packs to power the hospital," Fernandez told NBC News. "It was a transformative visit for me because I learned that there is actually a sustainable solution that can be implemented for the problems of the power grid in Puerto Rico.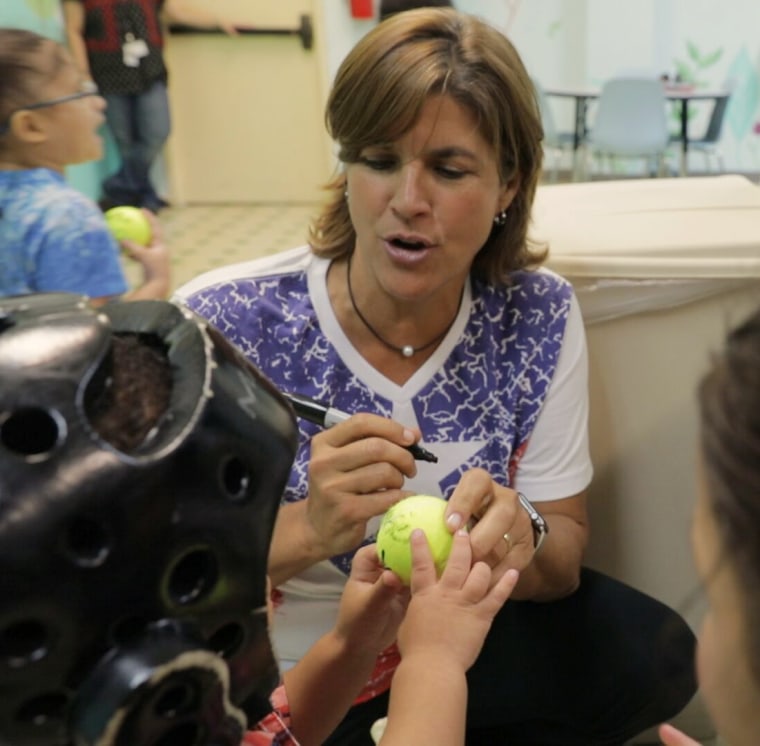 Haider Nazar, who spearheaded the VIKTRE Challenge campaign, said they chose to partner with the Foundation for Puerto Rico because they have been on the ground demonstrating their impact for several years. "This is a unique opportunity for us to use our influencers and gear them towards a cause that will make a tangible difference. After seeing Tesla power an entire hospital with solar panels, we know their system works. We can install more of them and connect people back with power."
Two other athletes participating in the challenge include Winter Olympian Apolo Ohno and Spanish soccer player David Villa, who both have very personal ties to the island.
"Two years ago, we opened our first DV7 Soccer Academy in Puerto Rico," Villa told NBC News. "It is a special country for me because every time I visit, the people always welcome us with their hospitality."
Apolo Ohno said he has many friends who have family and property in Puerto Rico. "The island was devastated to a degree that surprised everyone," Ohno told NBC News. "A place that we call home didn't have power for many months and is still struggling to get back on the grid."
Big fans and supporters of these world class athletes have already donated several thousand dollars for the solar panel project. Fernandez, Ohno, Villa and others have pledged to spend one-on-one time with a selected donor at the end of this challenge.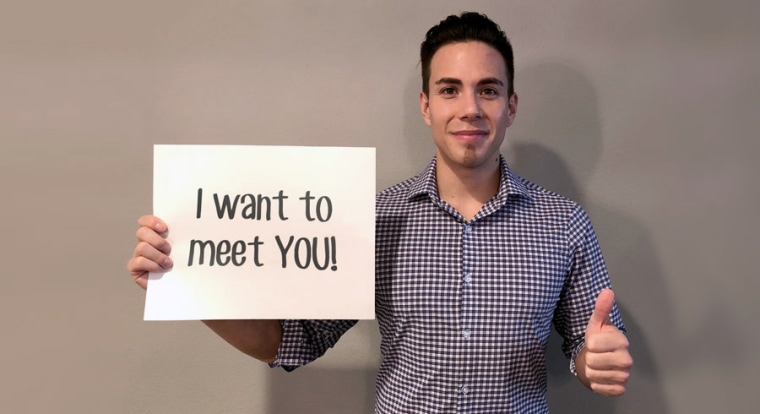 Villa and Fernandez both visited Puerto Rico in December after the destruction of Hurricane Maria.
"I tried to lift the spirits of all those children who suffered from the hurricane by playing soccer with them and visiting them in the hospital," Villa told NBC News. "I feel very proud to be able to help a country that I love as much as Puerto Rico.
After seeing first-hand the hardships that many citizens still face without power and water in the interior part of the island, Fernandez hopes to continue spreading awareness of the crisis.
"We are going on five months without electricity or running water for more than half a million US citizens," Fernandez told NBC News. "I imagine that if this was happening elsewhere in the country, action would be taking place."
"Voices need to be heard and people need help," added Ohno.
In the past five months, stars like Jennifer Lopez and Lin-Manuel Miranda have visited Puerto Rico to launch hurricane relief efforts.
About a third of Puerto Rico's residents, over 500,000, are still living without electricity, according to the latest report from the Puerto Rico Electric Power Authority, known as PREPA.
Lt. Col. John Cunningham of the U.S. Army Corps of Engineers and the deputy commander for the Task Force Power Restoration on the island explained to NBC News earlier this week that the largest challenge for power restoration has been logistics and getting the materials they need.