For one to truly appreciate a year, any year, one has to assess achievements, foibles and noteworthy events. As we look back at 2015, there were plenty of moments to criticize, but also many to praise in Latino entertainment.
THE BEST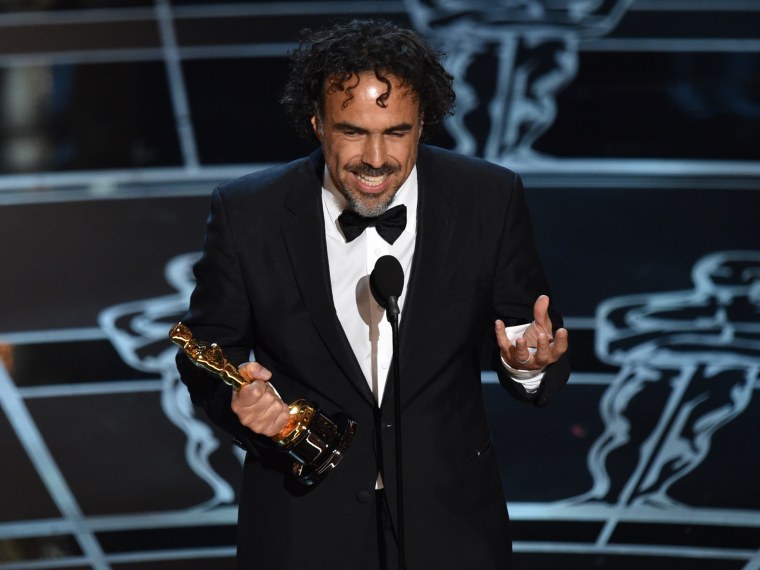 1. Alejandro Gonzalez Iñárritu wins Best Director and Best Picture at historic Oscar night for "Birdman"
One of Hollywood's most magnifying blemishes is its diversity problem, in particular the underrepresentation of Latinos in front of the big screen and behind it. So few Latino actors and filmmakers are hired to make or act in movies that when one does manage to showcase his or her talent to any acclaim, it is an immediate source of pride for a culture hoping to see itself ubiquitously in film, a visual medium Latinos over-index more than any other demographic at the box office.
When the world watched the 87th Academy Awards on February 22nd, it was a Mexican filmmaker who raised his hand in glory and triumph as the Best Director and Best Picture winner over Hollywood's brightest. It was a sight to behold and an indelible moment to cherish. Iñárritu became immediately the most accomplished Latino filmmaker in film history, paving the way for other Hispanics to follow. His victory is our victory and it constitutes as one of our best moments of 2015 and greatest achievement as Latinos in the arts.
RELATED: 'Birdman': A Proud Mexican's Spot-On Take On Hollywood Sweeps Oscars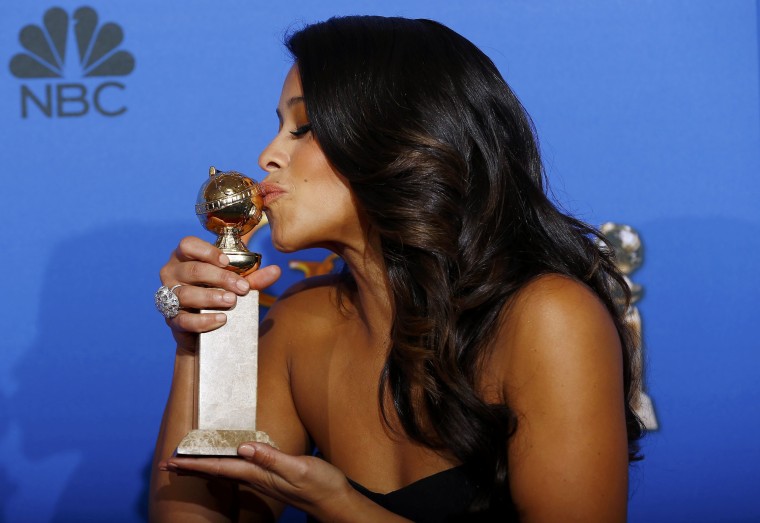 2. Gina Rodriguez pulls an upset and wins Best Actress at Golden Globes
Television has seen over the last couple of years a big diversity push in casting and behind the cameras with writers and producers. Consequently, the small screen has finally become more reflective of America's multicultural population. One of the most illustrative cases is the CW's "Jane the Virgin," a youthful, quirky spoof on Spanish-language telenovelas which has received many accolades from critics and viewers alike. Gina Rodriguez, its star, ascended to mythical-like status when she was nominated and won Best Actress at this year's Golden Globes for a show many didn't think would even be greenlit, much less deliver the biggest upset of the night.
RELATED: Golden Globe Winner Gina Rodriguez's Shout-Out to Latino Community
Apart from her win making headlines, it was Rodriguez's impassioned and affecting speech that reverberated strongly amongst Latinos - "This award is so much more than myself, it represents a culture that wants to see themselves as heroes." Those words couldn't ring truer for many Latinos in the US, and for that, Rodriguez has become one of our own personal heroes.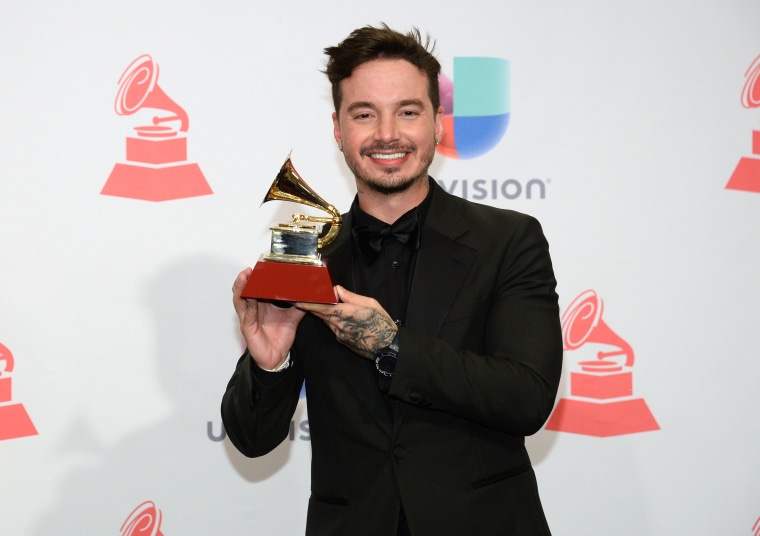 3. J Balvin is first to bow out of Miss USA Pageant after Donald Trump comments
When Republican Presidential candidate Donald Trump began his campaign with contentious comments about Mexico "sending" its rapists and criminals, it was a symbolic call to arms for many Hispanics who didn't want to tolerate inflammatory rhetoric about their culture in general. One person who decided to take a decisive stand against the fiery remarks was Colombian rapper J Balvin, one of the musicians performing at the Miss USA pageant, which Trump co-owned.
"This isn't about being punitive, but about showing leadership through social responsibility. His comments weren't just about Mexicans, but about all Latins in general," said Balvin. As a result, almost every major performer and host followed Balvin's footsteps and announced their exit from the televised event. Even Spanish-language TV giant, Univision, shortly ended the company's business relationship with the Miss Universe Organization which cost them a $500 million dollar lawsuit from Trump which is still tied up in a legal vacuum. NBC also cut its business ties with Trump following his comments.
THE WORST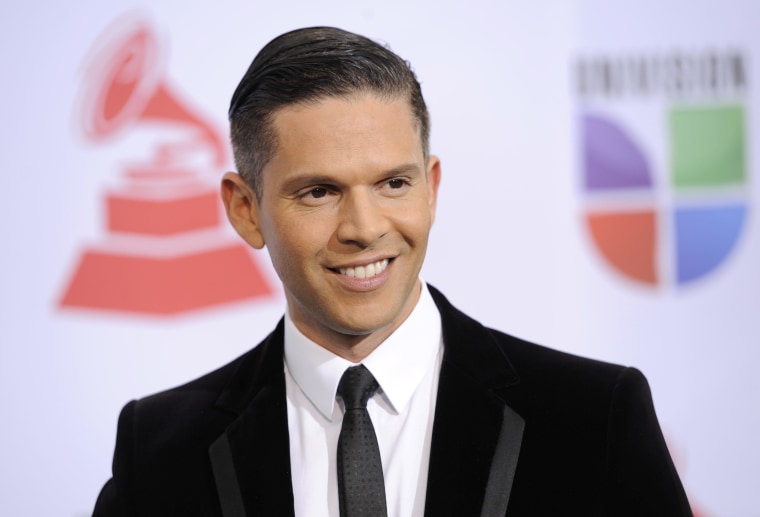 1. Univision's Rodner Figueroa fired over Michelle Obama remarks
In what is now considered a stain on Spanish language television, the fashion anchor Rodner Figueroa appeared in March of this year on the popular gossip show "El Gordo y la Flaca" to discuss makeup transformations by makeup artist Paolo Ballesteros. When Figueroa arrived at the side by side transformation of Ballesteros into First Lady Michelle Obama, he said, "You know, Michelle Obama looks like she is from the cast of "The Planet Of The Apes"." His attempt at jest was received poorly and in a very short time, his soundbite made national headlines in Spanish and English. It reached all the way to the White House. It didn't take long for Univision to fire him. Figueroa's subsequent apology letter incited more scorn when he went on to state that Mrs. Obama was responsible for his firing. The level of attention this story received has been unprecedented in Spanish-language television.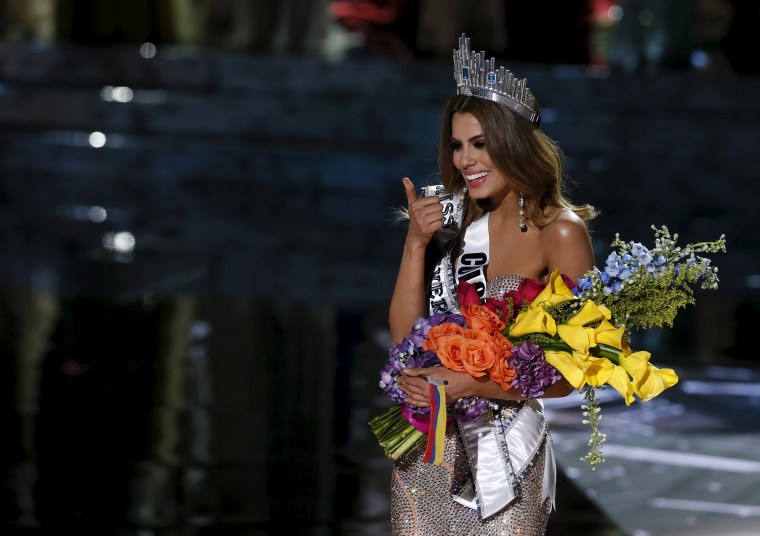 2. Miss Colombia - No, Miss Philippines!
In what could be deemed as one of the most embarrassing moments in television history, Steve Harvey, the current host of Miss Universe, announced on live national television the wrong winner of the contest. Miss Colombia, Ariadna Gutiérrez, who was the first runner up to Miss Philippines, celebrated for several minutes with crown, sash, flowers and music, her crowning moment. But to the shock of the audience in attendance, viewers from around the world and the contestants themselves, Harvey interrupted the festivities to correct the error. What seemed like a joke at first was seen by many Colombians as a shot not only to Miss Colombia, but to her country as well. I'm sure Gutierrez feels to a degree what Taylor Swift went through with Kanye West at the 2009 MTV Video Music Awards when he soured her finest hour.
AND WE CAN'T END THE YEAR WITHOUT:
Adiós to "Sabado Gigante"
2015 saw the longest-running television variety series in history bid adieu. After 53 years of being on air - 30 of them on Univision - "Sabado Gigante" and its host, Don Francisco, helped shape Saturday nights for many Hispanic families in the US. Though the show drew criticism for its scantily-clad women and humor, its mix of family fun, PG humor and its larger-than-life host made the show an institution. Its departure from television marks a progression in social and cultural tastes from Baby Boomers and Gen X'ers and an opportunity to attract fickle Millennial audiences who like satirical, witty, cutting content.
Nevertheless, "Sabado Gigante" was a giant for a protracted period of time and its disappearance is a metaphorical acceptance to our own evolution - and aging. In an inexplicable way, keeping "Sabado Gigante" around would have continued to keep our sense of juvenescence around too. In other words, in its goodbye, we're saying goodbye to our own perception of childhood and youth. Ugh.
Follow NBC News Latino on Facebook, Twitter and Instagram.