Family, friends and professors of 23-year-old Nohemi Gonzalez are mourning the death of a young California woman who dreamed of going to Paris and worked hard to make that happen. Gonzalez was one of the victims of the coordinated French terror attacks that took place Friday night. She was also described as a "shining star" by one of her professors and had recently been part of a team that won an international design competition. The college senior was also a teaching assistant and mentor to other students, said her professors.
In a recent university assignment, this is how Gonzalez described herself, according to the Los Angeles Times:
"I am Mexican American," she wrote, "and I also happen to be first generation born in the United States. I grew up in Whittier and had a very hard working mother that raised me to be extremely independent. If I had to describe myself in a few words I would say I am very high spirited, clean, orderly and self driven."
Gonzalez was raised by her mother, Beatriz Gonzalez, who works as a hairdresser. She told KTLA "I feel lost, sadness — she was my only daughter." Her stepfather, Jose Hernandez, said the family still did not have all the details surrounding her death.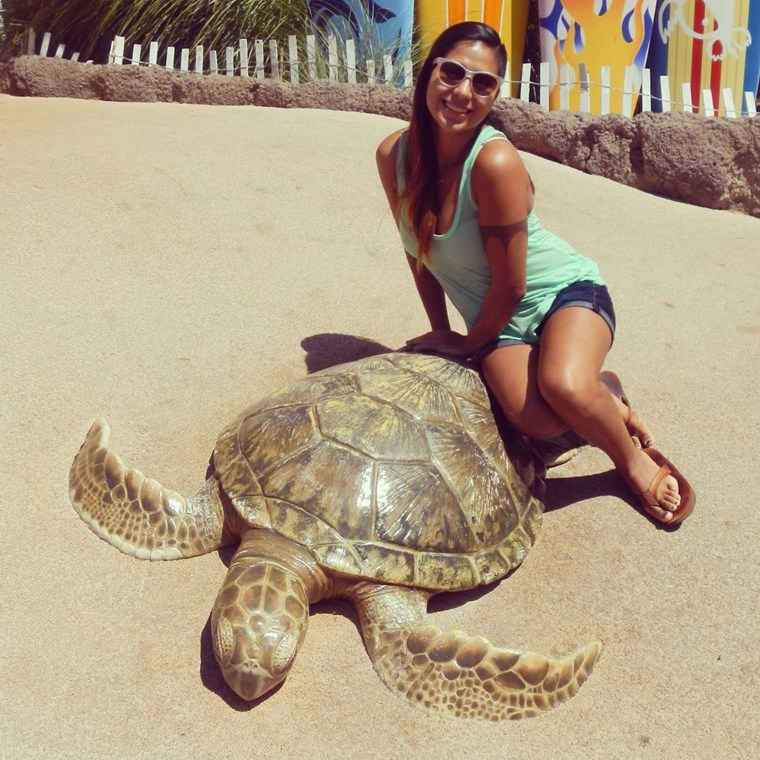 Her family, reeling from the news, spoke to NBC Los Angeles.
"The last thing we said to each other was 'see you at Christmas,'" said Gonzalez's cousin, Shondra Thomas. "There is nothing I can do to bring her back," said Thomas between sobs. She told NBC's Jane Yamamoto the two cousins were raised like sisters, and her heart broke when she heard the news.
Gonzalez, who was known as Mimi by her family, was dining out at a restaurant in Paris with other students when she was killed. A senior at Cal State Long Beach, she was studying at the Strate College of Design in Paris during a semester abroad program, according to Cal State.
"She was a beautiful young lady who had so much to offer," said her aunt Sandra Felt. "Her life was going so well for her; how could this happen to her?"
At Cal-State Long Beach, there was a moment of silence before a basketball game and there is a memorial service planned for her Sunday afternoon.
Gonzalez was a native of El Monte, California. Mayor Andre Quintero said Gonzalez "was living life to the fullest, studying abroad doing what she loved - it breaks my heart that she was an innocent victim of senseless violence."