A young mother who left a 2-year-old boy and a beloved husband and dad who immigrated from Mexico were among those who were killed in San Bernardino, California.
Juan Espinoza, one of the 14 victims of the shooting last Friday at the Inland Regional Center, was an immigrant from Obregón, Sonora, Mexico.
Espinoza, 50, worked as a health inspector for the health department of San Bernardino, his daughter Jerusalem told the Los Angeles Times. He is survived by his wife, Sandra, 47; daughter, Jerusalem, 25; and son, Jonathan, 13, the Orange County Register reported.
Espinoza came to the U.S. from Mexico when he was in his 20s and graduated from California State University, San Bernardino campus. "He was an honest, fair and hardworking man," daughter, 25-year-old Jerusalem Espinoza told New York Daily News.
Aurora Godoy, a 26-year-old mother-of-one from San Jacinto, was described as "bubbly" and "loving and giving" by family members.
Godoy and her high-school sweetheart husband, James Godoy, had a 22-month-old son named Alexander, James Godoy's cousin, Eric Godoy, told NBC News. "She loved her family. She loved her son," Eric's wife, Mary, added.
Facebook user Rebecca Godoy wrote that Godoy was her niece: "We will keep her flame alive so that her young son does not forget his special mother. God bless us all."
"Aurora Banales Godoy lost her life a victim of murder by individuals who don't deserve to be named by the media," she added.
A gofundme page set up by James' sister, which raised over $11,000 in less than 12 hours, said the young woman was "really creative and was always willing to help with birthday parties and functions," and "she loved spending time at Disneyland with her family. We will miss her bubbly personality, always smiling, and her funny way of saying hello."
"Aurora was always happy and we will truly miss her energy," it added.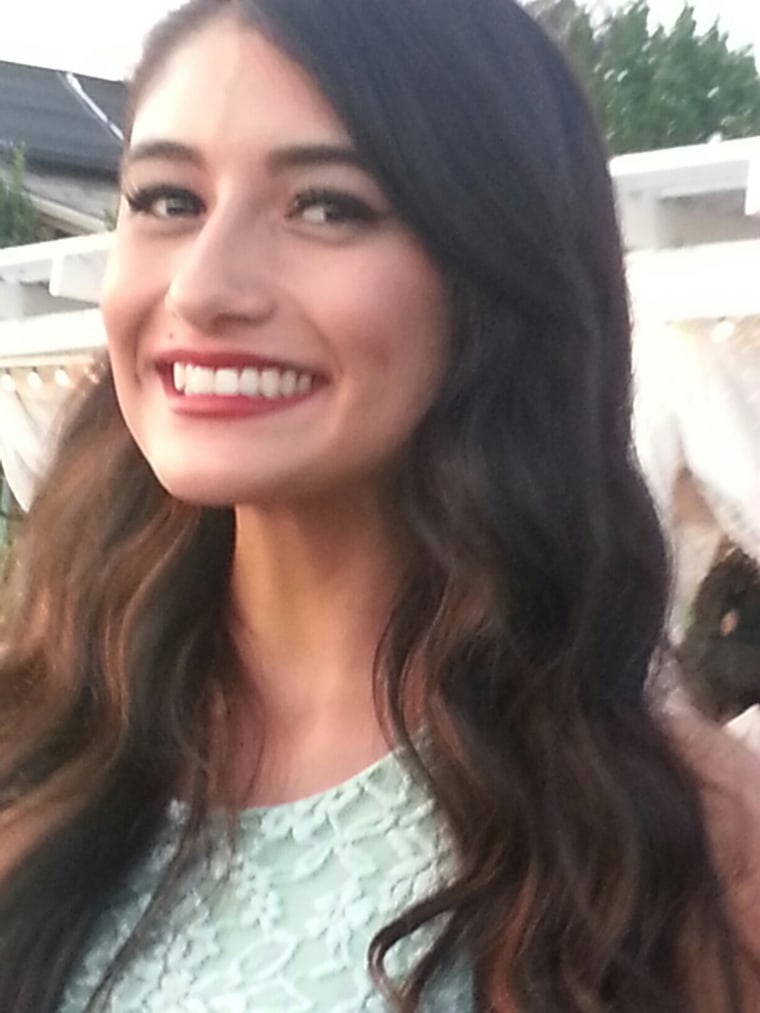 Yvette Velasco, 27, of Fontana, was remembered by her family as an "intelligent, motivated, and beautiful young woman."
She "was full of life and loved by all who knew her," her family said in a statement to Telemundo. According to NPR Reports, Velasco was an environmental specialist.
Velasco is survived by her parents, Robert and Marie Velasco, and her three sisters, Adriana, Erica and Genevieve.
According to the United States Census, 51.7% of the population in the San Bernardino County is Hispanic.
NBC News contributed to this report.