Carlos Cobián is a self-described "serial entrepreneur" who is on a mission: to revive Puerto Rico's moribund agricultural industry and offer it up as a solution to the island's stagnant economy. Puerto Rico is facing a number of issues, including a crushing debt and high unemployment.
"This economic crisis has caused people to take matters into their hands and really make a difference," Cobián tells NBC News Latino, describing how he went from a promoter and marketer to becoming involved in breathing life back into the island's agricultural industry.
"There was a perception that working in agriculture in Puerto Rico was for the lower classes, for the uneducated people. But there is a growing demand for organic foods, for local products, and I felt like I needed to do something."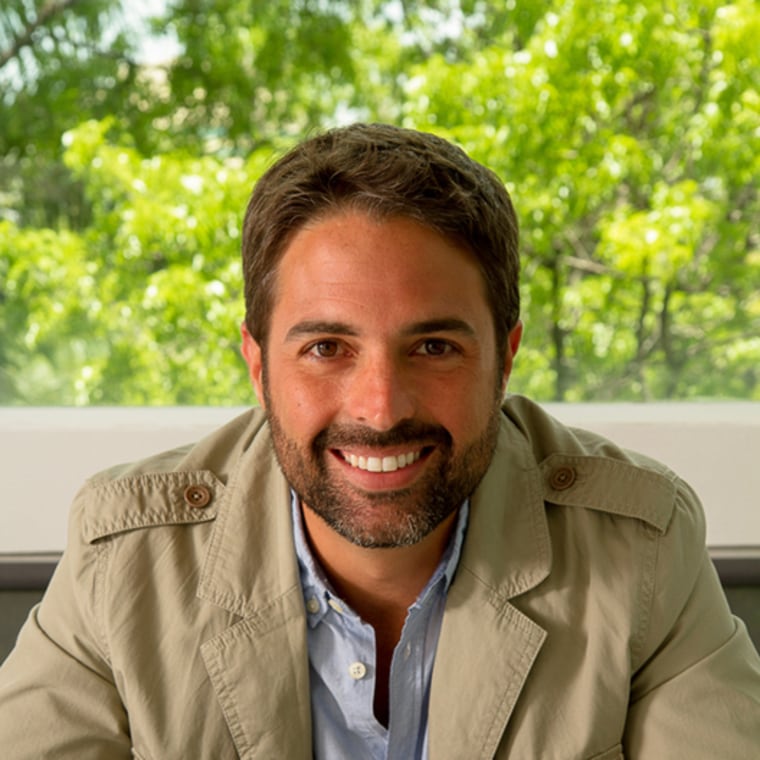 The island was once an agricultural powerhouse, but it was overtaken by manufacturing, and much of the arable land currently lies dormant. The island's economic woes have residents looking for solutions, and Cobián sees an answer in bringing Puerto Rico back to its agricultural roots.
"Seventy five percent of the land that can be used for agriculture is not being used at all," he says. Cobián adds that the good news is that most of the land is organic because for so many years it hasn't been used and there are no pesticides. "It's clean," he says.
Seventy five percent of Puerto Rico's land that could be used for farming is not being used at all, says Cobián.
Cobián helped organize Agrohack, a recent gathering in Puerto Rico of farmers, distributors, suppliers, and others from the agricultural and other sectors. Nearly 700 attended the day-long conference in San Juan to discuss a wide-ranging array of topics, from building upon agriculture and ecology, to sustainable food plans for small farmers and other ways to make agriculture a source of economic growth and development.
"I really feel there is a resurgence in agriculture and a new working class that is based on entrepreneurship," says Cobián. "Puerto Rico imports 80 percent of the food it consumes when 90 percent can be produced locally. We have the land, let's use it."
Cobián says he looks at the current economic crisis on the island as an opportunity to improve, not as an untenable obstacle.
"I made a voluntary decision to block all the negativity and to surround myself with people who are optimists and who want to work to make a better Puerto Rico. There is a solution to this crisis, and there are a lot of people doing great things here in Puerto Rico," he says. "We need to talk about the good things that are happening here on the island."