Mexican authorities on Saturday blamed "asphyxia by inhalation of toxic gases" for the mysterious deaths of four Iowa family members vacationing in the Caribbean resort town of Tulum.
The state attorney general's office in the state of Quintana Roo said investigators were still trying to determine what kind of gas was involved.
The office said in a statement that members of the Sharp family — identified by Iowa authorities as Kevin, 41, Amy, 38, and their children, Sterling, 12, and Adrianna, 7 — appeared to have been dead for 36 to 48 hours when their bodies were found Friday during a welfare check at the resort condominium they rented.
Officials said examinations of the bodies indicated the cause of death was hypoxia, or lack of oxygen, and that investigators had ruled out suicide or foul play.
"The bodies ... showed no evidence or traces of violence, nor evidence of anything being disturbed inside the room, so violence from a possible theft was discarded," according to a statement from the attorney general's office.
The Sharps' deaths devastated stunned relatives and friends. Beth Fry, Amy Sharp's mom, said the last time she heard from her daughter was on March 15, when Amy sent her a text letting her know they had arrived at the condo.
"They just thought it was the best place in the world to be," Fry said Monday on "Today."
Back in the Sharps' hometown of Creston, Iowa, kids remembered Sterling and Adrianna as fun and active members of their school.
Sterling "was really funny when we hung out with him," one of his friends, James Franklin, told NBC affiliate WHO. "I think he was the best at sports out of all of us, kind of, and his dad coached me and he was really nice."
James' younger sister, Violet Franklin, told WHO that she used to have slumber parties with Adrianna.
"We would help each other at drama camp and stuff," Violet said. "It was kind of sad, but I always know that she's in heaven, so I can always remember her."
The homeowners' association for the resort, Tao, said In a statement that its security personnel found the family on Friday after a missing persons report was filed through the American Embassy in Mexico City.
The condo where the Sharps were staying was sold to an unidentified private owner in 2013 who was responsible for its maintenance, the statement said, adding that it is regularly rented to tourists through sites such as AirBnB.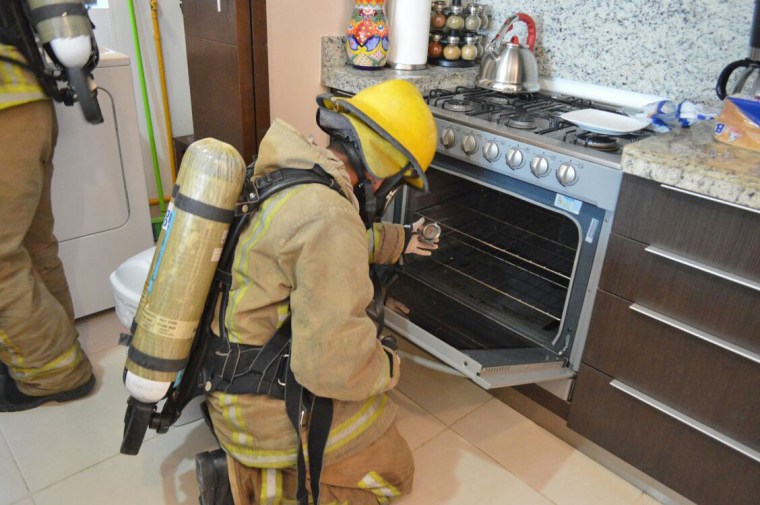 The Sharps rented the condo through Vacation Rentals By Owner, or VRBO, HomeAway, the parent company of VRBO, told NBC News.
"Our most heartfelt condolences go out to the loved ones of the Sharp family for their tragic loss. We are monitoring this devastating situation closely and have removed the property from our site for any future bookings while we wait for more details," HomeAway said in a statement.
HomeAway added that as a marketplace for vacation rentals, it does not actively manage properties, and had no part in managing this condo.
Kevin Sharp was a stock car racer who drove at the Adams County Speedway, a NASCAR racing track, and was known as "The Sharpshooter," the Des Moines Register reported.
The speedway hosted a vigil for the family on Saturday.
"They were good people," Fry told "Today."
"I have faith, but I've also got some hatred as to why He would do this. Why these people? Why?" she asked.