Leading Egyptian Americans have spoken of their sadness at the "devastating" Palm Sunday church bombings as the death toll on Monday climbed to 44 and funerals began for the victims.
Egyptian President Abdel Fattah el-Sissi declared a three-month state of emergency after the blasts rocked Coptic churches in Alexandria and the Nile delta city of Tanta.
The country's health ministry said Monday that 27 people were killed and 68 injured in the first blast, which hit St. George Church in Tanta as it was packed with Sunday worshipers. Hours later, the second blast went off in front of St Mark's Cathedral in Alexandria killing 17 people and wounding 48.
Global security firm and NBC News consultant Flashpoint Intelligence said ISIS-affiliated Amaq Media said the terror group carried out the two church attacks. NBC News has not been able to authenticate this claim.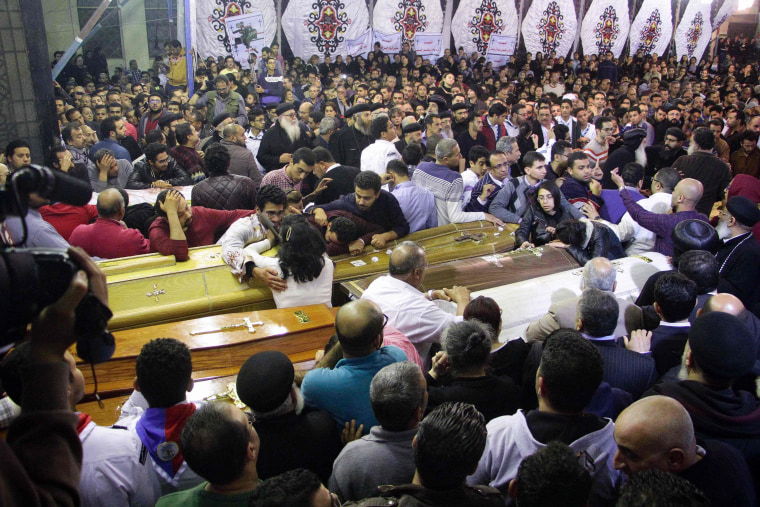 Women wailed as caskets marked with the word "martyr" were brought into the Mar Amina church in Alexandria on Monday.
Emmy-award winning actor Rami Malek from "The Robot" expressed his frustration on Twitter about the attacks, which he described as "devastating."
Dalia Mogahed, former White House adviser for President Barack Obama, encouraged her followers to donate to victims from the attacks.
Egyptian-American actor Sayed Badreya who comes from Port Said, Egypt went to Facebook and recorded a Facebook Live in Arabic with Egyptian youths about the attack.
Badreya, 60, who appeared in "Iron Man" and "You Don't Mess with the Zohan" said all Egyptians would suffer.
"Now there's going to be less freedom to say whatever we want," Badreya told NBC News from Santa Monica, California.
"We must do something different. We must find a way to educate people. There are people walking in the street without any hope or dream."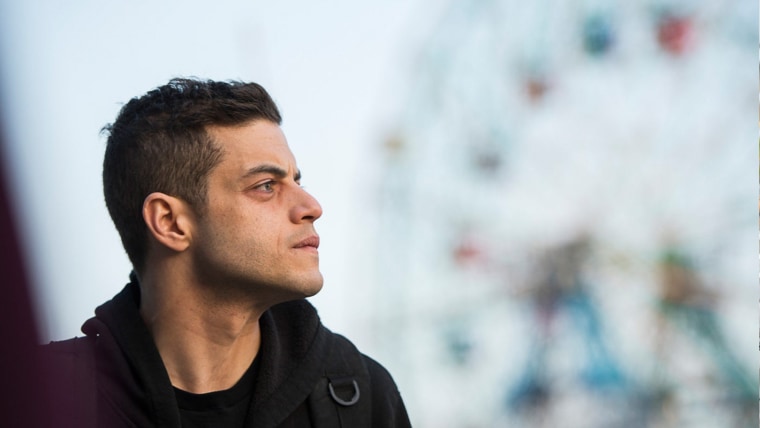 He said it was becoming easier for Egyptian youths to get recruited by terrorist groups and there was frustration among young Egyptians that their problems were being ignored.
"The anger of the young people is that we're going to forget. It happens every day," Badreya said. "Everybody is fighting and is not listening to each other."