A young man facing beheading and crucifixion in Saudi Arabia was tortured and sentenced for political reasons, according to rights groups and a source close to his family calling for a halt to his execution.
Ali Mohammed al-Nimr was arrested in 2012 when he was 17 years old for participating in a protest. He was later sentenced to death for joining a criminal group and attacking police forces in proceedings which a United Nations body said "fell short of international standards."
The conviction was upheld this week by Saudi Arabia's highest court, and the execution could take place at any time. Al-Nimr's family has appealed for Saudi King Salman bin Abdulaziz to issue a pardon during the current Muslim holiday period of Eid.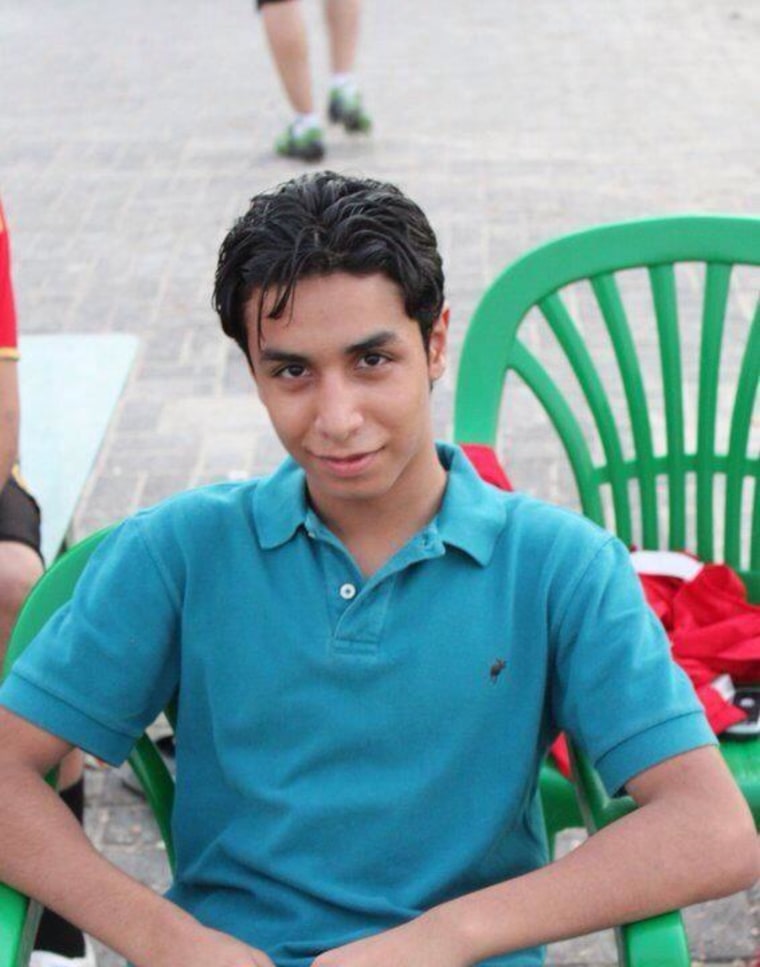 "We hope that the king will not sign [the execution order]," al-Nimr's father Mohammed told Agence France Presse, warning that his son's grisly execution could also provoke a violent reaction in the minority Shiite community.
"We don't need that, we don't need even one drop of blood," he said.
The crucifixion sentence means that al-Nimr will most likely be beheaded first and his body later displayed on a cross in a public location, according to campaigners.
The fear that al-Nimr could be executed at any time has taken a steep toll on his father and other relatives, a source close to the family told NBC News.
They are "acting like they are okay, but I know the family and they are not," the source said, adding that Ali was defiantly "dreaming about the future" and was still hoping to study psychology one day.
A group of United Nations experts on torture and capital punishment urged Saudi Arabia to halt the execution, saying that al-Nimr was a child at the time of his offense and that the proceedings against him were flawed.
"Any judgment imposing the death penalty upon persons who were children at the time of the offence and their execution, are incompatible with Saudi Arabia's international obligations," they said in a statement, citing Saudi Arabia's ratification of the Convention on the Rights of the Child.
Human-rights charities Reprieve and Amnesty International claim that Ali was tortured and forced to sign a confession after being arrested.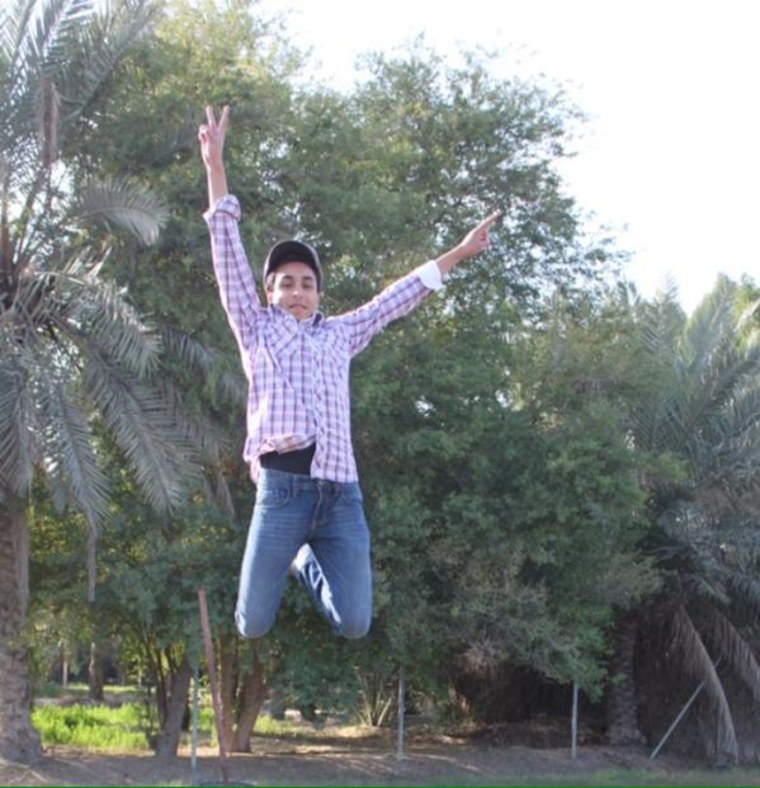 Maya Foa, director of Reprieve's death penalty team, called Ali's fate "an outrage" and said it was "deeply troubling" that the United States and other allies of Saudi Arabia were "staying silent" over the case.
"The international community must stand firm against this utterly unjustified sentence," she said in a statement.
Repeated approaches by NBC News to the Saudi authorities for comment have not received a response.
Ali was convicted in 2014 on range of charges including being part of a terrorist organization, carrying weapons and targeting security patrols with Molotov cocktails, the charity said. Additional charges included encouraging others to protest using his BlackBerry and explaining to others how to give first aid, they added.
Reprieve said Ali raised the torture claims at trial but that no investigation took place and the court used the confession to sentence him. Ali's final appeal was held in secret, according to Reprieve.
Ali's lawyer, Dr. Saqeb Mohamed tweeted on Tuesday that the defense team had not been able to visit his client or object to the sentence, adding that he was "surprised" the court had ratified the conviction.
He also called for Saudi authorities to investigate the case.
In the wake of the March 2011 Arab Spring, thousands took to the streets to protest decades of discrimination and religious and political repression by the country's Sunni dynasty, House of Saud, which has controlled the Arabian Peninsula since the 1930s. The uprising was met with a violent crackdown from the government.
The source close to the family admitted that al-Nimr had attended demonstrations and anti-government protests in his hometown of Qatif — but that the young man was not political.
The source suggested that political "revenge" was behind the charges laid against the young man — who is the nephew of Shia cleric and activist Sheikh Nimr Baqr al-Nimr, also separately facing execution.
Al-Nimr's cleric uncle was sentenced to death in a separate trial on terrorism charges and for "waging war on God" because of his speech during anti-government protests in Qatif, according to Amnesty International.
Amnesty called Sheikh al-Nimr's trial "deeply flawed" and said it was "part of a campaign by the authorities in Saudi Arabia to crush all dissent, including those defending the rights of the Kingdom's Shia Muslim community."
There have been 134 executions in Saudi Arabia this year, compared with 90 last year, they said.
The younger al-Nimr had no ambitions to follow his uncle's footsteps, the source close to the family said — describing a normal teen, who liked motorcycles, movies and photography.
Now the family hopes his life will be spared so they could spend more time with him.
"We are praying to God," they said. "It is all we can do. We are hopeful."