WASHINGTON — An Israeli airstrike on the western Syrian city of Hama on Sunday killed two dozen Iranian soldiers and targeted arms recently delivered from Iran, said three U.S. officials, and is the latest sign that Israel and Iran are moving closer to open warfare.
"On the list of the potentials for most likely live hostility around the world, the battle between Israel and Iran in Syria is at the top of the list right now," said one senior U.S. official.
Three U.S. officials say Israeli F-15s hit Hama after Iran delivered weapons to a base that houses Iran's 47th Brigade, including surface-to-air missiles. In addition to killing two dozen troops, including officers, the strike wounded three dozen others.
Israel is increasingly wary of Iran's influence in neighboring Syria, the three U.S. officials say. While Russia runs the air war for the Assad regime in Syria, Iran is now running the ground war, the officials said, with Iranian military present at every major Russian and Syrian regime base in the country.
In the past two weeks Iran has increased military cargo flights to Syria, stocked with additional weapons and supplies like small arms, ammunition and surface-to-air missiles that two U.S. officials believe are meant both to shore up Iranian ground forces and to strike at Israel. For years the U.S. has tracked arms shipments from Iran to Hezbollah fighters in Syria supporting the Assad regime, but recently Iran has been supplying Hezbollah with more material and logistical support.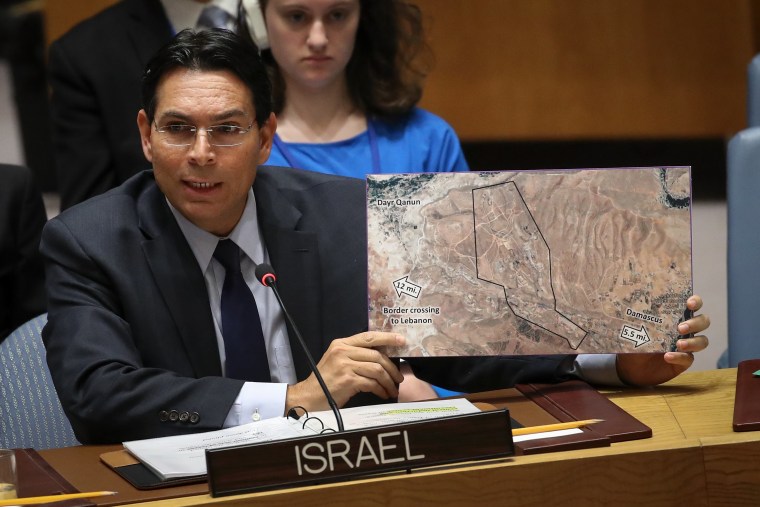 The three U.S. officials said Israel now seems to be preparing for military action and is seeking U.S. help and support.
On Tuesday, Israeli Prime Minister Benjamin Netanyahu told CNN that "nobody" wants war, but that Iran is the aggressor and that Israel has to "take a stand."
"I think that's the way to prevent war," he said.
On Monday, Defense Secretary James Mattis said that he and Israeli Defense Minister Avigdor Lieberman spoke "at some length" about Iran's presence and actions in Syria during a meeting at the Pentagon last week. He said the Israelis are concerned Iran and its proxy forces may attack.
"The Iranian forces … or the proxy forces have tried to get down closer to the Israeli border, I mean very close to it, and you've seen Israel take action over that," Mattis said.
Israel's military acknowledges it has struck inside Syria more than 100 times since 2012, with weapons convoys intended for the Lebanese militant group Hezbollah.
Three weeks ago, Israel conducted a series of predawn airstrikes on a Syrian base in Homs province, according to two U.S. officials. Israeli jets targeted Tiyas Military Base, also known as T-4 Airbase, which houses Iranian drones and personnel.
'I can't think of any other purpose for them'
This is not the first time Israel has considered more aggressive action against Iran in Syria. During the Obama administration, the U.S. learned of growing efforts by Israel on the ground in Syria including possible involvement of Israeli personnel to counter Iran's and Hezbollah's increased activity in Syria, according to a former Obama administration official.
While Israel did not ask the U.S. for approval for more action, "some cautionary notes were sent," according to the official. Israel has now returned to a campaign of targeted strikes.
During the past week, senior Israeli military leaders have been meeting with senior U.S. counterparts, both in the region and in the U.S., looking for U.S. support for stronger action against Iran in Syria. U.S. officials say the Israeli requests include intelligence support.
Last Tuesday, Gen. Joseph Votel made his first visit to Israel since taking over as commander of U.S. Central Command in 2016. Israel, however, is part of U.S. European Command, and is not in Votel's area of responsibility. Votel met with Israel's general chief of staff, Lt. Gen. Gadi Eizenkot, and discussed Iran's growing influence in Syria, according to two U.S. officials. Votel went on to visit Syria, where he traveled to the Middle Euphrates River Valley to meet with U.S. troops and partners.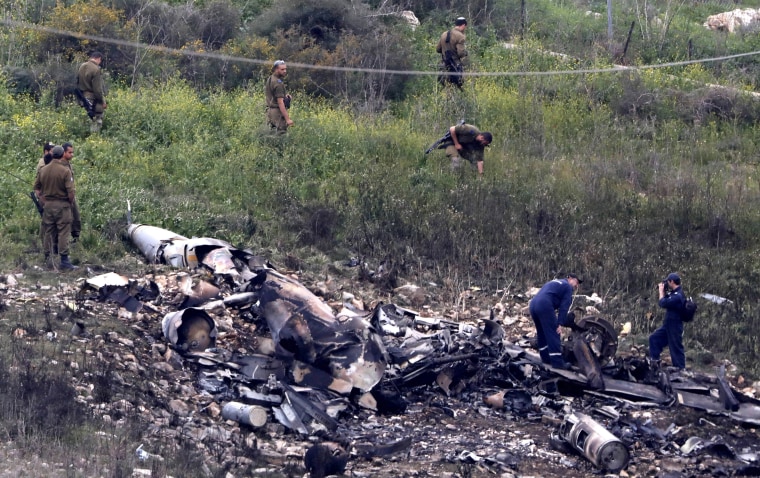 Before last week's meeting between Mattis and Lieberman at the Pentagon, Mattis was asked by reporters whether weapons being shipped from Iran to Syria would be used against Israel.
Mattis responded, "I can't think of any other purpose for them right now."
The U.S. military mission in Syria continues to be to defeat the Islamic State, and does not include a mission to target the Syrian regime or its proxy forces.