TEL AVIV, Israel - Hundreds of Israeli soldiers stormed a camp of protesters in the occupied West Bank Friday, beating demonstrators before evicting them, the activists said. The troops raided the village near Jericho, which activists claim to have "re-occupied" a week ago, using stun grenades and flares, according to leading Palestinian activist and politician Mustapha Barghouti.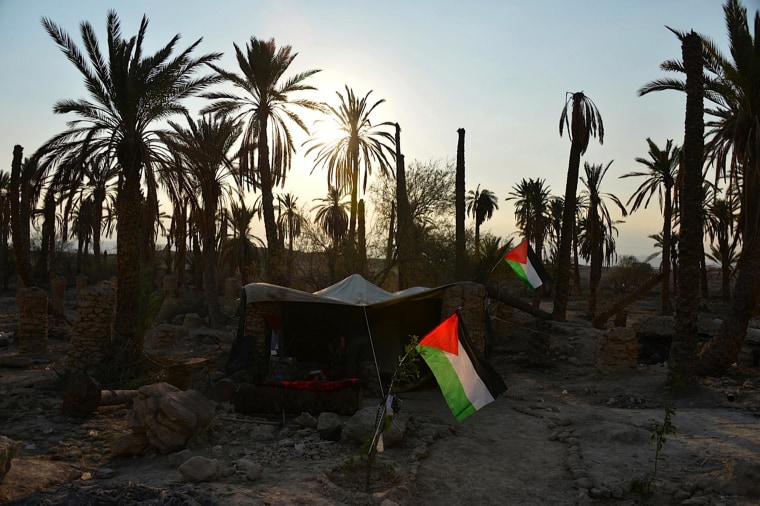 Several people were injured as a result of being beaten with nightsticks and the butts of machine guns, Barghouti added.
On January 31, Palestinian, Israeli and international activists occupied the village that had lain empty since the Israeli occupation in 1967. It is surrounded by Israeli settlements, which are considered illegal by international law. The Israeli Defence Force (I.D.F.) said troops had moved in because of earlier rock-throwing, a charge the activists deny.
"Before the evacuation, IDF and Border Police units called on the provocateurs to independently evacuate the area, once they failed to comply an initiated evacuation took place," the statement added.
Some 250 Israeli settlements have been established in the West Bank, which Palestinians see as an essential part of an independent state, since Israel occupied the area in 1967 after the Six-Day War with Egypt, Jordan and Syria. The settlements hold an estimated 520,000 settlers, according to the U.N.