A Palestinian opened fire and stabbed shoppers with a screwdriver near a busy open air market in central Israel on Thursday wounding at least six people, police said.
Spokesman Micky Rosenfeld said police confirmed it was a "terror attack" and an 18-year-old Palestinian from the West Bank was arrested soon after at the scene in Petah Tikva.
Related: Israel Soldier Elor Azaria Convicted of Manslaughter in Killing of Palestinian
Channel 10 TV reported that shoppers at the market buying groceries ahead of the Jewish Sabbath overwhelmed the attacker with their bare hands.
Israel's ambulance service said a man and a woman in their 50s and a woman in her 30s were treated for bullet wounds to their lower bodies. A 40-year-old man was stabbed in his upper body, it said.
At least six people were injured, said police spokesman Ami Ben David.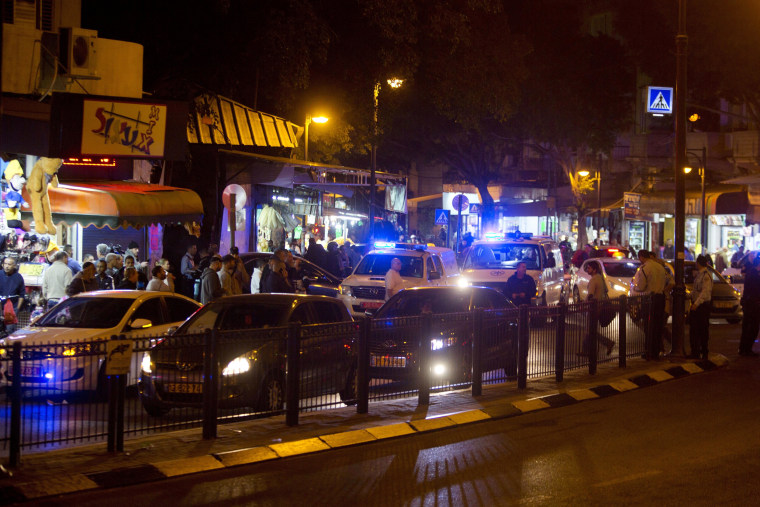 Since 2015, Palestinian attackers have carried out numerous stabbings, shootings and assaults using cars, killing 41 Israelis and two visiting Americans. During the same period, Israeli forces have killed 235 Palestinians. Israel says most of the Palestinians killed were attackers while others died in clashes with Israeli forces.
Israel says the bloodshed is fueled by a Palestinian campaign of incitement, compounded by social media sites glorifying attackers and encouraging violence. Palestinians say it stems from frustration over decades of Israeli rule in territory they claim for a state.
Earlier on Thursday, an explosion killed two Palestinians along the Gaza border with Egypt in what appeared to be a strike on cross-border smuggling tunnels.
Related: Truck Attacker Plows Into Jerusalem Crowd, Killing at Least Four
Palestinian officials said the blast was caused by an Israeli airstrike, but the Israeli military denied any involvement. Residents said the explosion was on the Egyptian side of the border, raising the possibility of an Egyptian strike.
Gaza Health Ministry spokesman Ashraf al-Kidra said the pre-dawn explosion killed two men and wounded five others. Palestinian civil defense workers recovered the bodies and the wounded and transferred them to hospitals in the southern Gaza Strip.
Mohammed Zorob, who lives in the border town of Rafah, said the blast took place on the Egyptian side.
Hamas has been working to improve relations with Cairo in recent months, and recently announced the deployment of additional forces along the border. The Islamic militant group ruling Gaza says the border is more secure and that underground smuggling has ceased.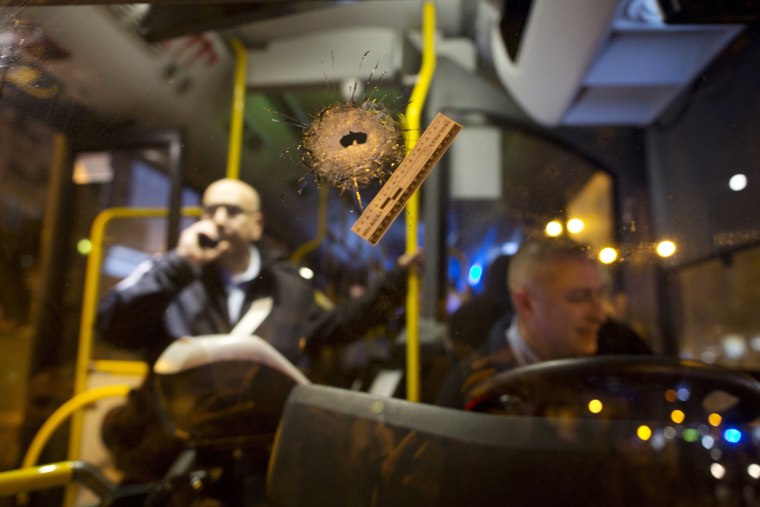 The Israeli military, which has not struck the Gaza tunnels since the 2014 war, denied it was involved in the blast.
On Wednesday, the military said its missile defense system intercepted several rockets fired by militants in Egypt toward the southern Israeli city of Eilat — a relatively rare occurrence. Islamic State militants in the Sinai Peninsula claimed responsibility for the rocket attack.
Earlier this week, Israel carried out several strikes on Hamas targets after a rocket landed in Israel. Israel holds Hamas responsible for any fire originating from Gaza.