A 20-year-old economics student has shaken off death threats to rivals and a barrage of criticism to be crowned the first official Miss Iraq since 1972.
"I want to prove that the Iraqi woman has her own existence in society, she has her rights like men," Shaima Qassem Abdulrahman told NBC News. "I am afraid of nothing, because I am confident that what I am doing is not wrong."
More than 150 women applied for Miss Iraq pageant, which organizers said was a chance to "create life in Iraq" and "revive our country" after years of bloodshed and internal chaos.
But a backlash saw 15 contestants drop out of the competition, according to one of the judges, Iraqi fashion designer Sinan Kamel. Reuters reported that least two of these women had received death threats.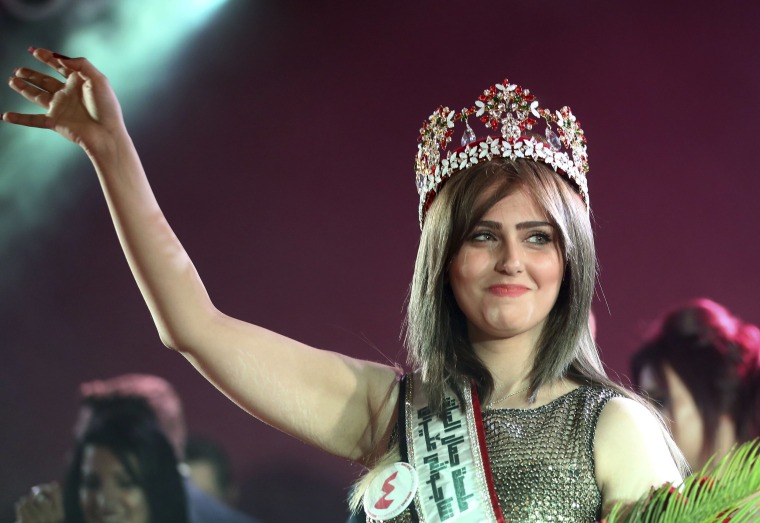 Abdulrahman, from the northern city of Kirkuk, said that she hoped "to reflect the culture of Iraq," adding that Saturday's competition was "not about beauty alone," and it was not just a fashion show.
"I call all Iraqi girls to feel this experience," she said after winning.
Abdulrahman had to convince her parents to let her enter after they initially banned her from participating.
"In the past I heard that such contests used to be held in Baghdad — I dreamed of being a part of one of these contests," she told NBC News in October. She said the Iraqi people were "badly in need of such cultural activities" after the turmoil the country had been through.
Like many Iraqis, Abdulrahman has been directly affected by the violence brought to her country by ISIS. Two of her cousins were members of Iraq's federal police until they were killed while fighting the militants.
Five of her fellow contestants were also forced to find new homes last year after ISIS overran the northern city of Mosul.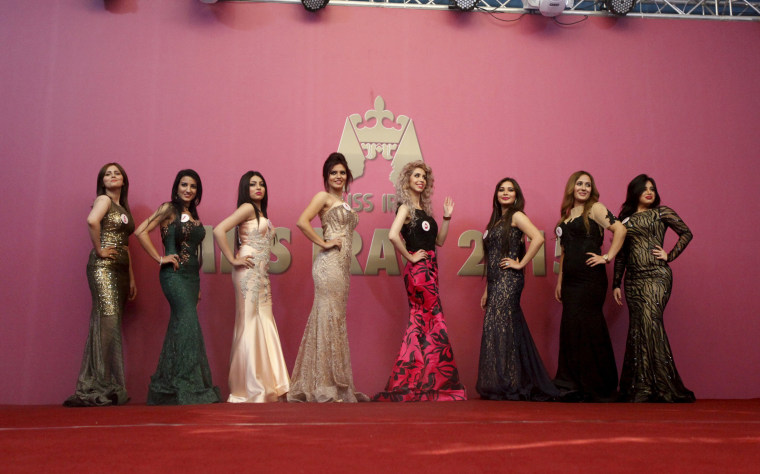 Iraq has a long history of holding beauty pageants. In the 1930s, women competed at monthly events including "Miss Baghdad" and "Baghdad's Queen of Beauty," according to an article published in Nina Iraq magazine.
Wijdan Burhan al-Deen, who won in 1972, was the last internationally-recognized Miss Iraq. She went on to represent her country at Miss Universe the same year.
Since then, pageants have been held under various monikers but none were in accordance with international standards — a prerequisite for having a shot at Miss Arab and then the global Miss World event.