U.S. forces have recovered and identified the remains of two Air Force officers from the site of a plane crash in Afghanistan this week, the military said Wednesday.
The U.S. Bombardier E-11A aircraft went down Monday in Ghazni province, and the remains of the two airmen were "treated with dignity and respect by the local Afghan community, in accordance with their culture," U.S. Forces-Afghanistan said in a statement Tuesday.
The cause of the crash is under investigation, but the military said there were no indications that it was caused by enemy fire.
The airmen were identified Wednesday as Lt. Col. Paul K. Voss, 46, of Yigo, Guam, and Capt. Ryan S. Phaneuf, 30, of Hudson, New Hampshire.
U.S. forces also recovered "what is assessed to be the aircraft flight data recorder," according to Tuesday's statement.
The area where the plane went down in Ghazni province, which is southwest of Kabul, is controlled by the Taliban militant group, Arif Noori, a spokesperson for the province's governor, had previously told The Associated Press.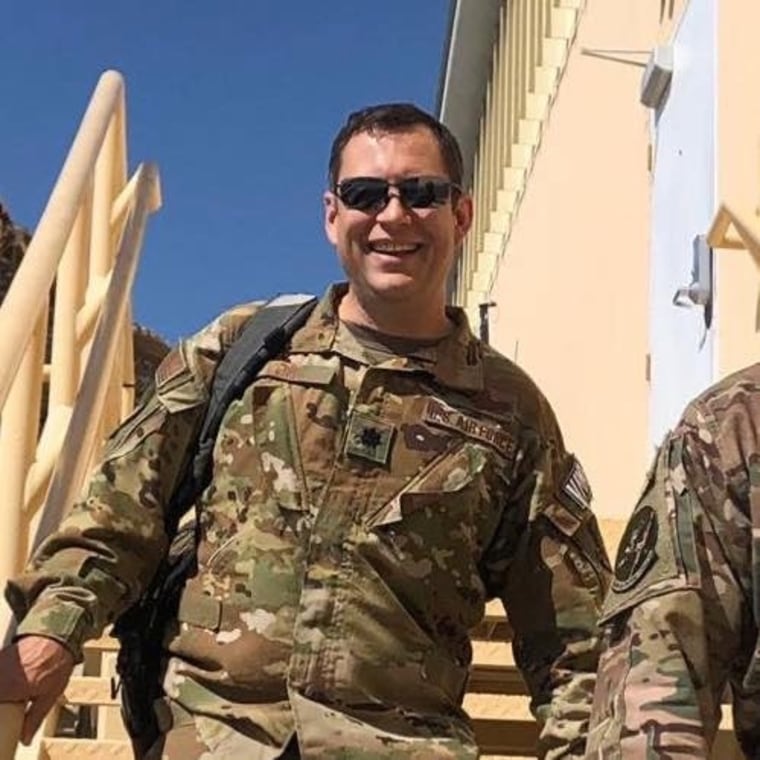 Only two people were on board the plane, an Air Force E-11A electronic surveillance aircraft, the AP reported, citing officials.
U.S. troops destroyed the remnants of the plane, U.S. Forces-Afghanistan said.
There are 12,000 to 13,000 U.S. troops in Afghanistan.
Voss, who was assigned to Headquarters Air Combat Command at Joint Base Langley-Eustis, Virginia, was on a voluntary deployment to Afghanistan, Air Combat Command said in a statement.
"It's really hard to describe how sad we are at the loss of two great Airmen. Lt. Col. Paul Voss was our brother and teammate," said Gen. Mike Holmes, commander of Air Combat Command.
"The men and women of our Air Force knowingly put themselves in harm's way, and I'm thankful for great Americans like them," he continued. "Our thoughts and prayers are with their family members and our fellow Airmen during this difficult time."
Voss, who had 25 years of active-duty military service, was the pilot.
Download the NBC News app for breaking news
Phaneuf was assigned to the 37th Bomb Squadron at Ellsworth Air Force Base, South Dakota, the Defense Department said.
"Our hearts are with the families & friends of Lt Col Paul K. Voss & Capt Ryan S. Phaneuf," Air Force Secretary Barbara Barrett said in a tweeted statement.
"The Air Force lost these two brave Airmen in their support of Operation Freedom's Sentinel. Their service & dedication to our nation will always be remembered," Barrett wrote.