Raytheon Co., one of the world's largest defense contractors, and the aerospace giant United Technologies Corp. announced an all-stock merger on Sunday that would create the second-biggest defense and aerospace company in the United States, behind only Boeing Co.
In what they termed a "merger of equals," the companies said in a joint statement that the creation of Raytheon Technologies Corp. was approved unanimously by both companies' boards and was expected to close in the first half of 2020.
United Technologies Chief Executive Greg Hayes will be chief executive of the combined company, and Raytheon Chairman Thomas Kennedy will be chairman, they said.
Raytheon makes the Patriot missile-defense system and the Tomahawk cruise missile. United Technologies owns Pratt & Whitney Co., a leading manufacturer of jet engines for Boeing and Airbus Group Inc., as well as for Lockheed Martin Corp.'s F-35 "stealth" fighter.
The deal was described as the largest ever in the defense and aerospace industry, far eclipsing United Technologies' purchase of Rockwell Collins, a major maker of avionics and aircraft parts, for $30 billion in 2017.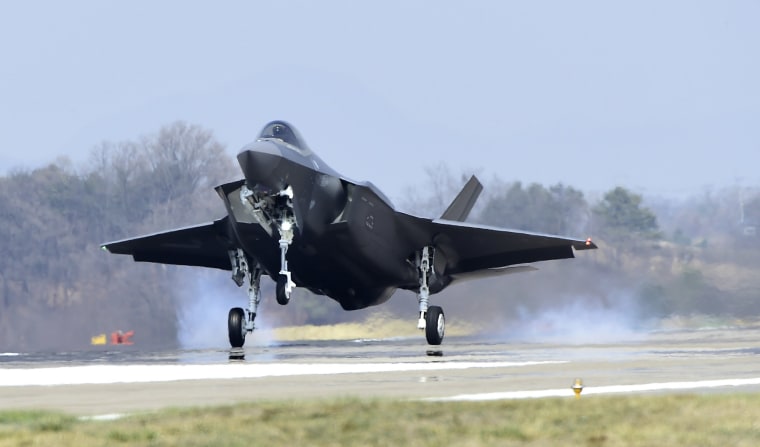 Raytheon and United Technologies projected that the combined company would have sales of about $74 billion in 2019, making it second only to Boeing, which reported about $101 billion in sales last year.
"With a strong balance sheet and robust cash generation, Raytheon Technologies will enjoy enhanced resources and financial flexibility to support significant R&D and capital investment through business cycles," they said.
Analysts said the deal makes sense because the two companies' core businesses don't overlap greatly, meaning they're not likely to run into regulatory roadblocks.
While there is "some overlap in the defense portfolios," Byron Callan, a defense analyst with Capital Alpha Partners, wrote Sunday in a note to investors obtained by the trade publication Defense Times, "there do not appear to be any major issues that would lead to objections from the Pentagon."
Raytheon is headquartered in Waltham, Massachusetts, and UTC is based in Farmington, Connecticut. The companies said Raytheon Technologies would settle in the Boston area, a development that troubles Sen. Richard Blumenthal, D-Conn., a member of the Armed Services Committee.
"This huge potential merger raises very sweeping and serious questions and doubts about its impact on the Connecticut workforce and economy, as well as our national security and defense," Blumenthal said in a statement.
A spokeswoman for UTC told NBC Connecticut that the new company would continue to invest in and have a presence in Connecticut.