As burial space becomes more sparse, the Army has proposed new criteria on which service members can be laid to rest at the sacred Arlington National Cemetery.
Acting Secretary of the Army Ryan McCarthy formally announced the new parameters Wednesday, saying the changes will allow the cemetery to continue functioning as an active burial ground "well into the future."
The biggest change proposed under the new criteria is that veterans who retired from active duty and were eligible for retirement pay would no longer be automatically eligible for in-ground burial. They would be eligible for above-ground "inurnment" of cremated remains.
If no changes are made, the cemetery is on course to run out of space for new interments by the mid 2050s, including for Medal of Honor recipients.
More than 400,000 people are buried in the cemetery, and only 95,000 burial spaces remain, though a planned expansion will add 37 acres of burial space and more than 10 years of life to the cemetery under the existing rules.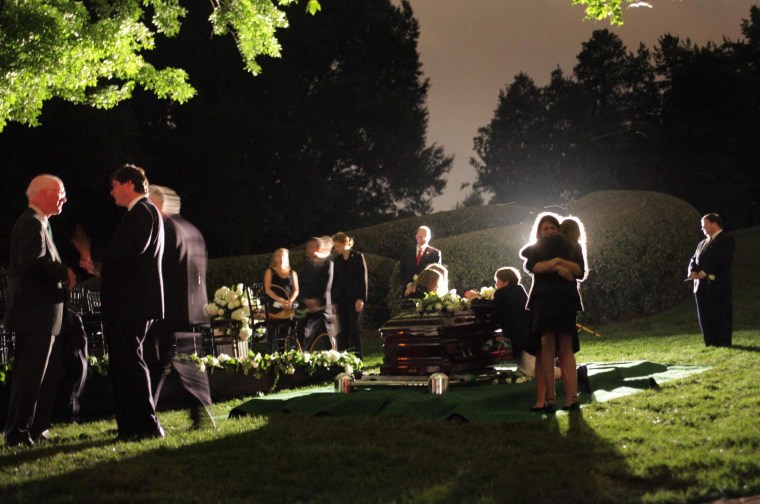 Even with the expansion, the cemetery faces a severe capacity problem in the coming decades. Under the current rules, almost all of the 22 million living armed forces members and veterans are eligible for burial at Arlington, the Army said.
"Arlington National Cemetery is a national shrine for all Americans, but especially those who have served our great nation," McCarthy said in a statement. "We must ensure it can honor those we have lost for many years to come."
Those who were killed in action, received awards such as the Purple Heart or the Silver Star, and were prisoners of war could still receive an in-ground burial.
Service members who died in combat-related service while conducting uniquely military activities also qualify for below-ground interment, as well as veterans with combat service who "also served out of uniform as a government official and made significant contributions to the nation's security at the highest levels of public service," according to officials.
U.S. presidents and vice presidents also would retain eligibility.
The Army said it was a decision the organization thoughtfully deliberated over for more than two and a half years, taking into consideration public outreach and feedback from veterans and military service organizations, active engagement with Arlington Cemetery senior leaders and the advisory committee.
More than 250,000 people responded to a survey by the cemetery, and officials say roughly three-quarters of respondents favored restricting eligibility for burial in some way to preserve the cemetery's lifespan.
The proposed rules will now be subjected to the federal rule-making process and published in the Federal Register, which allows the public to submit comments. If the public comments prompt no revisions, the new rules could take effect in about nine months.