Search and rescue workers found debris that appeared to be from a helicopter crash that left 12 Marines missing off the coast of Hawaii last week, the Coast Guard said Sunday.
Coast Guard Capt. Jim Jenkins said during a news conference that the debris was "consistent" with the type of aircraft the Marines were flying — CH-53 Sea Stallion helicopters — although he declined to identify specific items.
"It's coming together, being consolidated by the Marine Corps for a subsequent investigation" to potentially determine the cause of the crash, Jenkins said.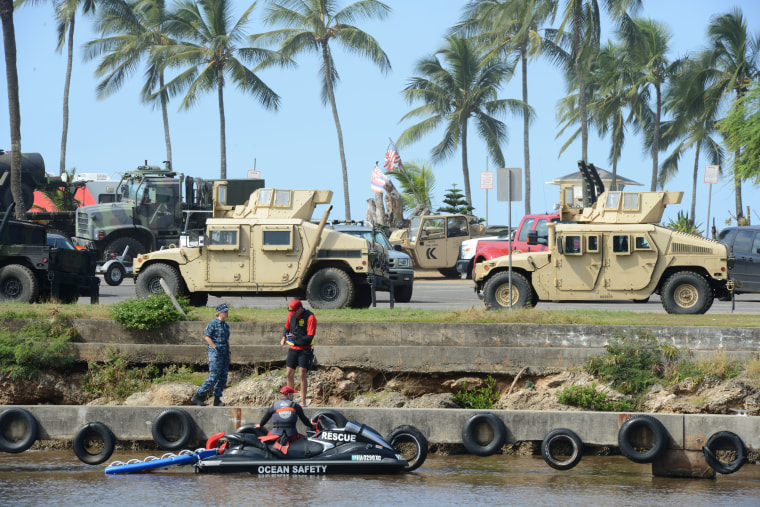 The debris was found on the North Shore of Oahu, where the two helicopters were involved in a midair collision during a nighttime training mission late Thursday.
The search effort, which includes a Navy warship, a Coast Guard cutter, several helicopters, jet ski teams and dozens of Marines combing the shoreline, has covered more than 18,000 square miles, the Coast Guard said in a news release.
There has been no sign of any survivors, although Jenkins said the search and rescue effort was still active.
"We are dedicated to trying to locate and bring those service members back," he said.