The first two women to ever graduate from the Army's notoriously demanding Ranger school say they were motivated to get through the punishing 62-day course by the doors they were opening for future women.
"I felt some internal pressure," Capt. Kristen Griest said Thursday at an Army panel. "I was thinking really of future generations of women, that I would like them to have that opportunity. So I had that pressure on myself."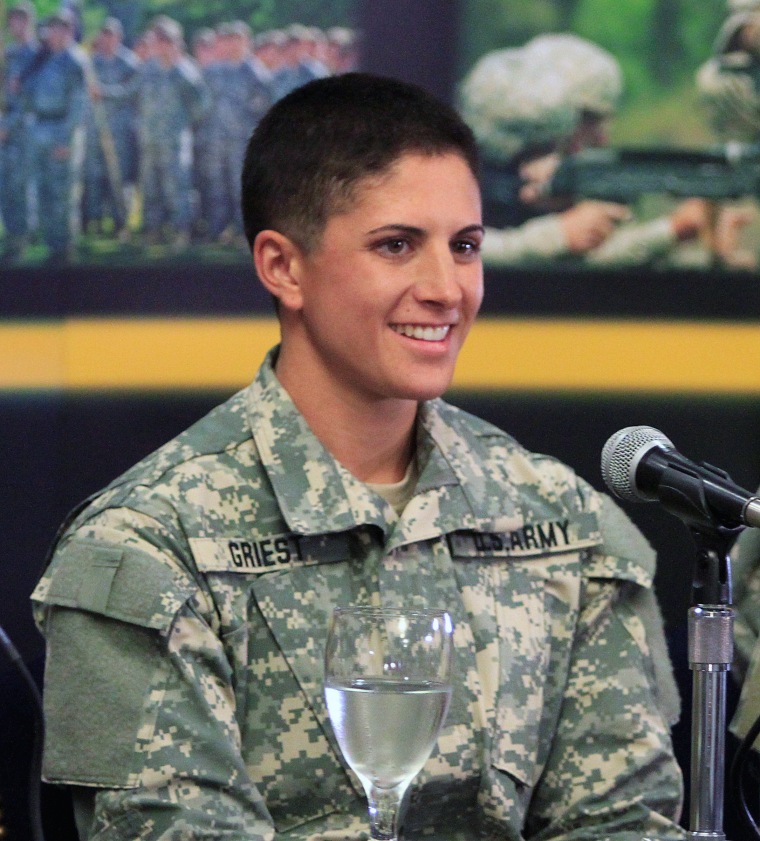 Griest, along with 1st Lt. Shaye Haver, will be a historic part of Friday's graduating class of Rangers at Fort Benning, Georgia.
Four hundred soldiers — including 19 women — started the grueling Ranger training in April, but just Griest and Haver, along with 94 men, completed the full course.
Despite graduating, Griest and Haver are not permitted to actually join the Army Rangers, or even serve in infantry or any special operations posts — because they are women. The will, however, wear the Ranger Tab on their uniforms.
Flanked by several fellow male graduates at Thursday's panel, Griest and Haver told reporters they hoped senior military officials would change that policy soon.
Related: Why Can't Women Who Graduate From Army Ranger School Actually Be Rangers?
"We can handle [the same] things physically and mentally as men, and we can deal with the same stresses and training that the men can," Griest said.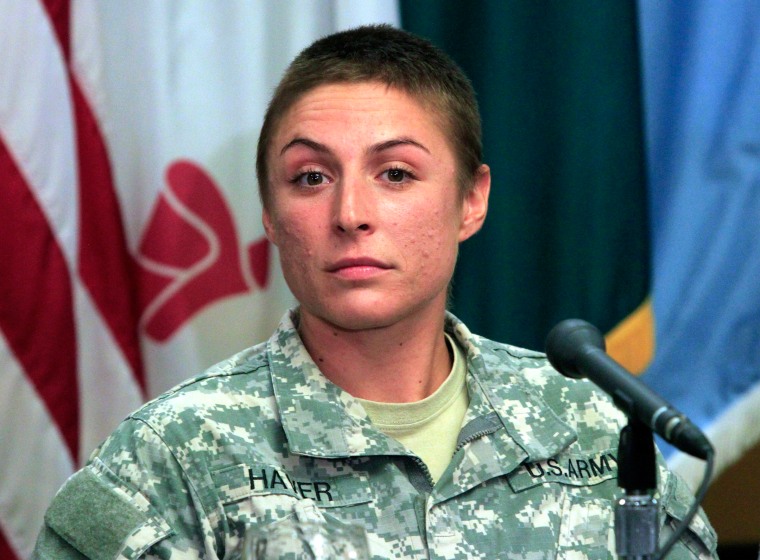 Haver added that she understood why there's still a perception that women can't do the same jobs as men.
"We ourselves came to Ranger school skeptical," she said. "But we didn't come with a chip on our shoulder, like we had anything to prove."
Ranger training tests physical endurance and survival skills, with graduates stretched to the extreme on mental and physical stress. The weeks-long exam includes a 5-mile run in 40 minutes; a 12-mile march in three hours; an air assault in Florida's swamps; and other obstacles.
Related: First Women to Pass Ranger School Are 'Exceptional Soldiers,' Families Say
Male graduates on Thursday's panel repeatedly referred to Griest and Haver as "physical studs" and said during the fatigue and stress of Ranger school, they didn't care whether they were working with another man or with a woman to accomplish their duties.
"You're really way too hungry and way too tired to care," said Staff Sergeant Michael Calderon. "At the end of the day, everyone is a Ranger."
The graduates described exhausting conditions — a squad carrying 2,000 rounds of ammunition, for instance — and leaning on Griest and Haver to help them cross the finish line, especially after witnessing the two women finish obstacle courses well ahead of some of their male counterparts.
"That was what validated this for me," Specialist Christopher Carvalho said.
The men on the panel praised the two women as equals, but said they could not speak for how other Ranger graduates felt.
Haver said she hopes to "serve as far as leadership will let me."
"I can say without a doubt that the team I'm graduating with tomorrow accepted me completely as a Ranger," Haver said. "I'm proud and humbled to be graduating with them tomorrow."